Hi Huneybees,
What's your plans for Halloween? I was at Sentosa for the Media Preview of Spooktacular at Sentosa. The annual thrill-event took place on 21-22 Oct and will be taking place again on 28-30 Oct.
So this faithful day, 3 daring souls - Me, Valentine and my hubby, Winston, decided to challenge our fears and take on the challenge of exploring the 6 haunted trails across Sentosa. Given the history of the place, it has already heightened the level of scariness, even before I was there! Lucky I had hubby there to "shield" me.
It is the 1st year that new locations such as the Cable Car Museum, Sentosa Nature Discovery, Butterfly Park & Insect Kingdom and Sentosa 4D Magix & Sentosa Cineblast are incorporated into the event. together with the outstanding team of Temasek Polytechnic interns, Sentosa has broke their own record in creating the most number of trails since the first Sentosa Spooktacular in 2009.
RUMAH GILA - Cable Car Museum
*
I'm REALLY scared at this trail! Almost burst out in tears
*
An ill-fated thunderstorm tripped the cell doors of this notorious mental institution and set Asia's most dangerous lunatics loose! Among them is Patient 66, a woman obsessed with beauty and who attackes any beautiful woman in her sight. Patient 44 dreamt of becoming a pathologist, but having failed miserably now seeks innocent victims to test his skills on. Many are curious about the terrifying screams heard coming from inside -- are you insane enough to enter and find out the truth?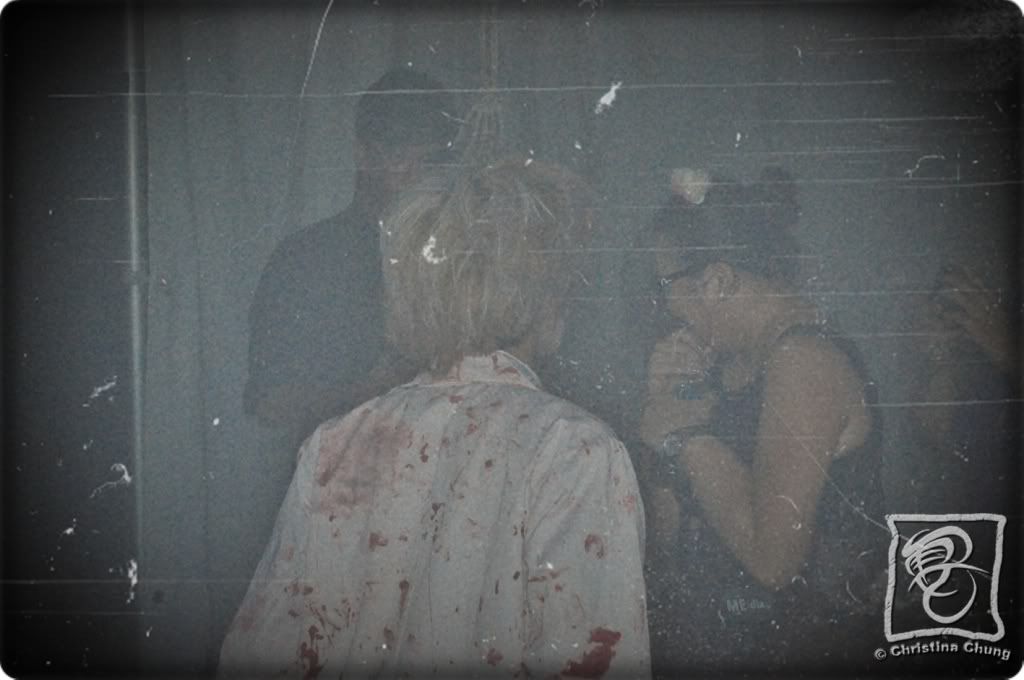 I was cornered by "ghosts"!
HAUNTED INSECTARIUM - Butterfly Park & Insect Kingdom
*What's that buzzing sound? RUN!
*
Visitors, beware of flesh-eating insects! The last curator was bitten by deadly insects and disappeared never to be heard of again. Since then, many visitors have mysteriously gone missing at night, People now believe the crazed curator is still alive and killing visitors to eat and feed to his flesh-eating insects! Watch your every step, because you might just stumble upon left-over body parts from a previous feeding frenzy.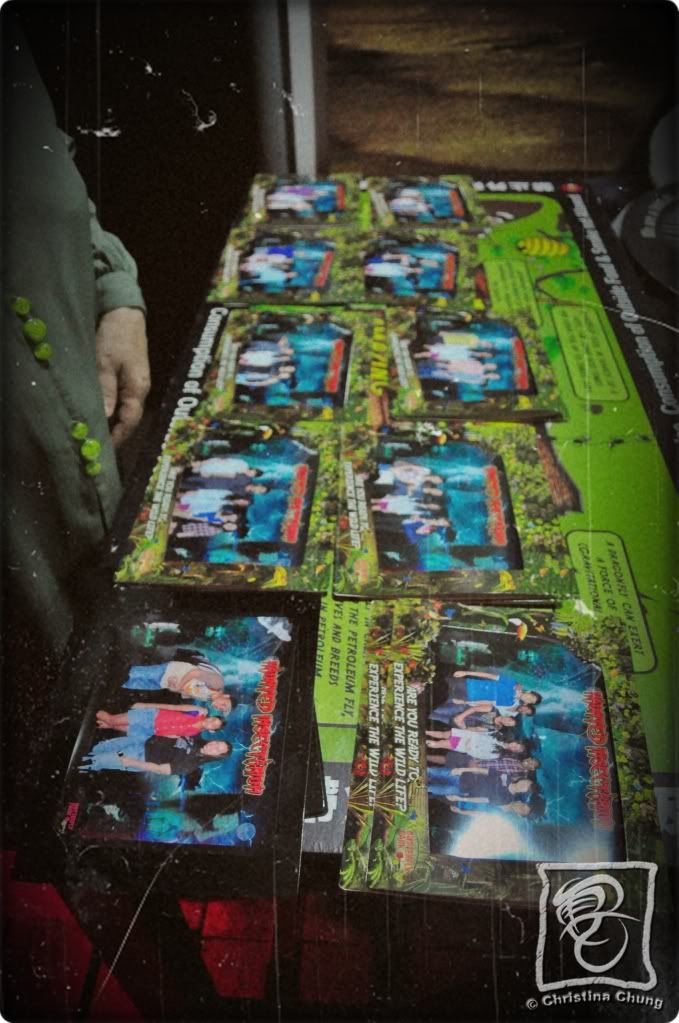 Don't forger to pick up a souvenir....
LEGENDARY COURTS OF HELL - Images of Singapore
*You sure?! You wana venture hell?!
*
For every sin you have committed there is retribution waiting in the Legendary Courts of Hell. Can you bear the unimaginable, inescapable and gory tortures waiting for you behind the door of death? As the last breath of life leaves you, there's no place your soul can hide when the little minions under the command of the Grand Marshal Zhong Kui, hunt you down to bring you before King Yan Luo - the ruthless ruler of the underworld. Enter if you dare, but prepare for your final agonizing judgement.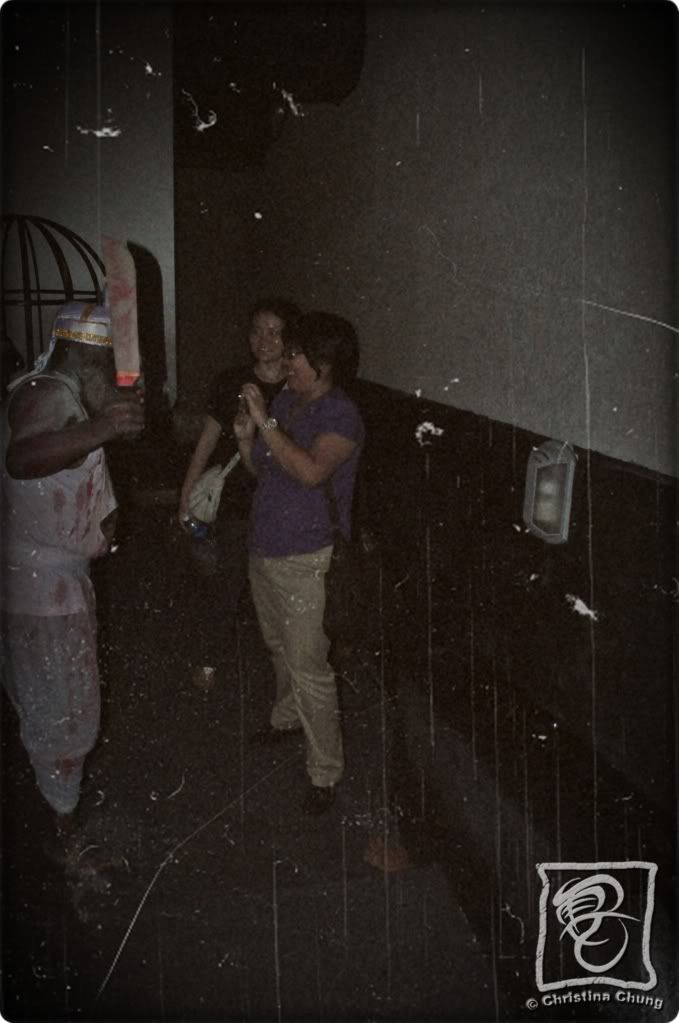 Valentine and our guide falling into victim?
"The Sentosa Spootacular is one of our signature events created to add a thrilling experience for our guests who enjoy such genres of fun. In addition to giving them the choice of visiting three of more tails at a marginal cost difference, we also introduced the Fast Pass this year for our guests who wish to visit more trails before the end of the night" --- Jimmy Wong, Events Director, Sentosa Leisure Group
Time: 7pm - 11 pm (last admission at 10.30pm)
Ticket Prices
$39.90 (Standard ticket rate for 3 haunted trails)
$49.90 (Standard ticket rate for 4 haunted trails)
$59.90 (Standard ticket rate for 5 haunted trails)
$69.90 (Standard ticket rate for 6 haunted trails)
Usual island admission charges still apply
Event is not suitable for children aged 12 years and below
Guest under 15 years must be accompanied by a parent or guardian aged 21 years and above
Fast Pass
$25 ( in addition to event admission ticket)
Allows guests to skip the queue and get priority entry