Hi Huneybees,
Last week was a tough week to get through as the nation waves goodbye to our founding father - Mr Lee Kuan Yew. He was cremated last Sunday and aside from dressing in black, I also did a set of monochrome nails as a tribute to him.
This black ribbon image was circulated around social media within a few hours, so I wanted to do my set of nail art, revolving around the image. But getting the image drawn right is definitely not easy to do freehand. So, I wana show ya my little trick, this might be able to help those who find it difficult to draw with your left hand (if you are right handed) too.
After measuring nail bed size, I got the image shrunk down to around that size and did a tracing of the image (you can draw instead of tracing too!).
Find a transparent file and slot the drawing in between, or you can use a plastic bag as well.
Paint a layer of the topcoat on the plastic file, covering more than the drawing.
Using acrylic paint or nail polish, start painting and draw up your image.
Once dried, paint a layer of topcoat again, covering more of your drawing dimension.
Let the image dry. Normally it takes up to 2 hours, but I like to let it dry over night.
Using a tweezer, slowly pull up the image, starting from the corners and work your way in. Do not pull too hard as you might break it.
After painting your base nail colour, apply a thin layer of top coat for the newly made "sticker" to stick on.
Press down to remove bubbles and trim the size if it's too big.
Once done, apply topcoat and you are done!

Note: I did a little touch up on the drawing after sticking on, so that the image fills up the thumb.
Voila! This is a close up of the other fingers. I did a PAP symbol as well and freehand drew on those black ribbons and Singapore Flag. Hope this little trick helps you to perfect your DIY nail art, bringing your work to another level.
Do you guys have any other tricks to share? Would love to hear about it. :)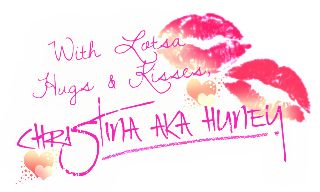 Read More