Hi Huneybees,
KŌH Concepts have announced the global launch of its first home design product, the KŌH Lamp. With its warm glow, flexible usage and creative design, the KŌH Lamp is a great mood setter and conversation starter. The KŌH Lamp, offered in eight shades, is all that is needed to transform workspaces and living areas.
A sensory experience with a spiritual dimension
The concept for KŌH Lamp was inspired during a trip to a village in Africa, where villagers would gather around a campfire each night, to discuss their days. They would also place light bulbs inside an assortment of coloured canisters for complementary lighting. Together with the warm glow of the fire, the coloured lights created a soothing backdrop for friends and family to come together and catch up.

"I was reminded and touched at how something basic like a campfire was able to bring people together and encourage them to connect. This inspired me to take another basic item – the plastic container – to create a source of light that could transform atmospheres and remind people about the importance of interdependence even in our busy and modern lifestyles, and enable them to reconnect around the primal fire" --- Christophe d'Orey, Designer and CEO of KŌH Concepts.
A new dimension to your environment
Who would have thought that an ordinary, everyday item could do just that? The translucent coloured water container has been refreshingly repurposed into a stylish piece of furniture fit for modern lifestyles. With a flick of a switch, the clean, simplistic shape transforms itself into an extraordinary chromo-therapeutic tool to lift moods and soothe souls.
Just one of the cleverly crafted KŌH Lamps is needed to fill an entire space with the colour of choice to set the mood. Available in eight radiant colours, KŌH enlivens, enlightens and elevates the everyday. -2-
The vibrant and energetic glow that the Lime Green and Orange KŌH Lamps emit not only brightens up your day but also enhances your home furniture. The radiant glow of the Magenta and Purple lamps add a touch of sophistication to any interior design while the natural beauty of the Bamboo Green and Green auras are perfect for those looking to connect with their inner peace. The calming Lagoon and Blue illuminators are ideal for those looking to create a tranquil, laidback and soothing environment.
Endless possibilities of lighting ambience
The KŌH Lamp is incredibly versatile and can easily adapt to different room areas and countless situations. With its moderate glow, the lamp is easy on the eyes, providing the optimum brightness for movie watching and ambient lighting. The lightweight and easy-to-clean surface also makes it suitable for outdoor use.
The KŌH Lamp also compliments stylish lifestyles with a green conscience as it eliminates the need for multiple types of mood lighting, consumes minimal energy and is easily recycled.
Specifications
Description:
KŌH Lamp
Designer:
Chistophe d'Orey
For US & Canada:
Orange, Green, Magenta and Lagoon with 110V bulb
For other markets:
Orange, Green, Magenta, Lagoon, Purple, Lime Green, Bamboo Green and Blue, with 240V bulb
Common specs:
Packaging Dimensions : 31cmX26cmX48cmWeight: 1.7kg (2.4kg with packaging)


CFL Light Bulbs of 7W and 13W.

HDPE Lamp tank

Additional accessories:
Replacement light bulbElectrical transparent wire with plug type following standards of UK, US and EU
Distribution points:
Online distribution at https://www.kohconcepts.com / Coming soon to your local design furniture shop, art gallery and trend stores
Retail Price:
USD 150
About the Designer
Christophe d'Orey is an accomplished independent international magazine publisher based in Asia. He has extensive know-how in design, marketing and sales having worked with major international brands worldwide for more than two decades. Christophe d'Orey has also been instrumental in the urban planning of an entire neighbourhood in Beijing Qianmen District which is now an example of heritage urban renewal. As a keen lover of art and design, he has collected Chinese contemporary art since 1995 and his passion for remodelling apartments and houses in Hong Kong and Beijing has been recognised in various publications.
Currently Christophe d'Orey is involved in marina and public sports facilities projects that he designed for Hong Kong and the launch of KŌH Concepts, a new line of lighting and sound systems with an original twist.
About KŌH Concepts
Founded in 2012, KŌH Concepts is a small dynamic Hong Kong company specializing in the design and manufacturing of home living products. KŌH Concepts aims to build on a famous saying from English poet John Donne: "No man is an island entire of itself". To that end, KŌH Concepts and KŌH Lamp take their names from the Asian word for "Island". The KŌH Lamps, or "Islands of Light", reflect the intrinsic human nature of 'interKŌHnnectedness'. Although we each project a different and unique light in our lives, we reverberate in each other and together create the world we live in.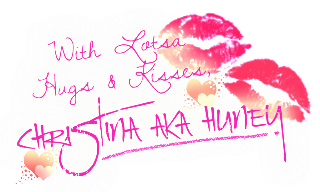 Read More