Hi Huneybees,
Unlike beer, whiskey or rum, wine drinking is commonly associated with relaxation and unwinding. Drinking in moderation of wine, be it white or red, also has its health benefits, which is well documented.


With the above reasons coupled by the improvement of living standard, this often seen as the quintessential luxury in the beverage world, has gradually secured its place as an everyday item in the home and not just reserved for special occasions and festivities.
Usually a scene-setter to any sumptuous culinary experience, it is not uncommon to hear people assuming that the more expensive the wine costs, it possess better taste and quality. In actual fact, prices of wine is alike jewelry, influenced by many factors other than quality of the beverage itself.

Location of the vineyard and winery, the brand image, scores and ratings and even celebrity associations can push prices on the upward trend without impacting the quality of the wine. Among my decent collection of Italian and Spanish wines, which I started five years ago, my usual weekend wine fix actually cost under SGD$30 a bottle off the retail shelf!
In Singapore the trend of wine drinking could easily be observed by its availability on the island nation.
Huneybees could purchase a bottle - subject to
The Liquor Control (Supply and Consumption) Act
- not just at wine specialist stores but also in Supermarkets, convenience stores, and even Petrol Kisoks!
Emil Teo, Executive Director of Taste of Tradition, demonstrated how to appreciate wine
Huney'Z World was privileged to be invited to a special wine appreciation session hosted by Taste of Tradition, in partnership with Cold Storage, on good buys at the supermarket – finding that great bottle of wine right at your supermarket doorsteps.
Emil Teo, Executive Director of Taste of Tradition, an importer and distributor of fine wines around the world, shared that one can acquire a good bottle of wine at a supermarket at an affordable price in Rhône Wines from La Vieille Ferme.
La Vieille Ferme with its numerous awards, accolades and reviews for Best Value and as one of the most sought after wine from the Rhône region has been producing authentic, honest and tasty wines vintage after vintage since 1970. "The Old farm", as translated in English, it has been acknowledged as one of the best value for money wines in the world. Its aims is to help change the common perception that wines of good quality and taste which tend to be expensive are only to be found at premium establishments and restaurants.
La Vielle Ferme Blanc - 2014
La Vieille Ferme Rouge - 2013
La Vieille Ferme Luberon Rosé - 2013
Three wines from the Rhone Valley of southern France were introduced : the White wine - La Vielle Ferme Blanc 2014, the Red wine - La Vieille Ferme Rouge 2013, and the Rosé wine - La Vieille Ferme Luberon Rosé 2013.

True to its reputation, all three wines tasted great but it's the La Vieille Ferme Luberon Rosé 2013 that gave your Queen Bee and myself the most impression. Made from grape variant of Cinsault 50%, Grenache 40% and Syrah 10%, this Rosé wine offers a richly balanced flavor with the just right sweetness, which is simply delightfully with every sip. With a price tag of under SGD$40, I'm very impressed by what La Vieille Ferme Luberon Rosé 2013 has to offer as not many winemakers make good and affordable Rosé wine as the process of Saignée or bleeding is long and tedious. Other methods such as pressing or blending (illegal in France) produce Rosé wine that is either too sweet or unbalanced in flavor.
The next time if you wanted a great wine to share with your family or friends but not wanting to compromise on your other expenses, do head down to your nearest Cold Storage supermarket to buy any of the three mentioned wines from La Vieille Ferme. For me, that day starts tomorrow!


I am so looking forward to hearing my fellow Huneybees' experiences with these wines or any other great wines that you would recommend for under SGD$40.
Meantime, wishing all Huneybees a great unwinding weekend.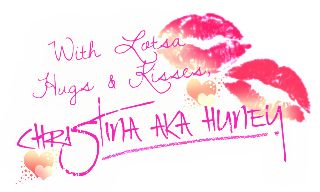 Read More