Hi Huneybees,
For many Singaporeans who have travelled up north to
Penang
before, what brings back is the fond and unforgettable taste of Penang food. Without having to travel 10 hours by coach or 1 hour by flight, you can now taste the authentic Penang flavour at
the Copthorne King's Hotel's Princess Terrace Cafe's Penang Buffet.
Started since the early 1970s, restaurant has won several awards and accolades including being listed as one of Singapore's Top Restaurants in Wine and Dine and Singapore Tatler's dining guides for almost a decade and voted as Top 3 Best Buffet Restaurants in Asiaone People's Choice Awards 2013, a testament to its popularity.
The buffet affair in Singapore are mainly intercontinental dishes, where you get to taste different flavours from around the world, but hearing that there's one that's dedicated to Penang dishes, really got my taste buds high on excitement.
Popiah
Kueh Pie Tee
Tow Kwa Pok
Whether it is famous Penang Laksa,
Inche Kabin,
Pig's Stomach Soup, Popiah, Kueh Pie Tee or Nyonya Kueh, you can eat all of them at this Singapore's best-loved Penang Buffet!
It's really hard to pick a favourite coz every dish is so mouth watering and authentic to what I had at Penang!
Assam Fish
Wok Fried Squid With Sambal Petai
There are tons of dishes that you hardly find in Singapore, no wonder there are so many returning customers coming to dine with their friends and families.
Penang Laksa
The live dish station is my must-have seconds as there are other not just
Penang Laksa
, there's also the
Ark Thui Mee Sua Thng (Poached Rice Vermicelli with Duck & Herbal Soup), Keow Tway Thng (Poached Flat Rice Noodles with Minced Pork, Fish Cake & Fish Ball)
and
Penang Hokkien Mee Thng
, where spice levels and flavourings are up to your liking.
Of course there were alot of other seconds to go back to.
Too Thor Thng (Pig's Stomach Soup)
was specially brewed with gingko nuts, that is good for warming up your body. I definitely had more than 2 bowls of it.
Many hotels offer Satay in their buffet menu, but alot of times, they have been left out for too long and become a little too dry, but at Princess Terrace Cafe, their satay remain juicy and warm. Pair it their excellent peanut sauce that has shredded pineapples inside!
Sambal Crayfish
Roti Jala with Chicken Curry
Otah Otah
Of course, there's a ton others for you to try and the list seems to go on and on...
When it comes to desserts, the Ban Chang Kueh (peanut pancake) and soft but chewy texture of Nyonya Kueh-s are the must-try for me. The Ban Chang Kueh is freshly made before your eyes, so be sure to eat it while it's piping hot and crispy!
For those who sweet tooth like me, you have to try the Apom Bokwa with Caramelized Banana Sauce too. It's the sauce that makes this pancake dish so tasty and it beats the usual maple syrup combination. Now, if only they sold the sauce in jars too, I'll be spreading them on my toasts too!
And if that's not enough, be sure to try out the Soya Beancurd and drizzle it with gula melaka instead of the regular syrup, I bet it will be another touch of sweetness with this silky smooth dessert that's good for your skin.
Also, to keep the kids busy, there's the Ice Kachang station where there's a machine making shaved ice and you can add grass jelly, chendol jelly, red beans, sweet corn, atap seeds, rainbow syrups to your bowl of ice!
Do come on by to try and from 3 Aug to 18 Aug 2016, there will be a special Penang Seafood Feast! Prices as shown above in picture.
With
child aged 5 to 10 years old enjoying 50% off adult price, it is a great place to bring the whole family together for an
authentic Penang indulgence, either lunch or dinner, regardless of any occasion.
I'll definitely be bringing my friends who are visiting here from overseas for this Asian touch of delicacy.
Here is the pricing per adult to this awesome
Penang buffet at
Copthorne King's Hotel's Princess Terrace:
Buffet Lunch (Monday to Thursday) $49.80
Buffet Lunch (Friday to Sunday and Public Holiday) $51.80
Buffet Dinner (Monday to Thursday) $53.80
Buffet Dinner (Friday to Sunday and Public Holiday) $56.80
*Prices are subject to 10% service charge and 7% GST.
For reservations, call 6318 3168 or email princessterrace@millenniumhotels.com.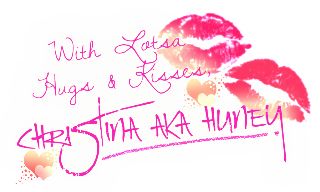 Don't forget to stay tuned to my blog / like my blog's Facebook page / follow me @huney_84 on Twitter & Instagram for the latest updates!
Read More