Hi Huneybees,
If you are big fan of DC Comics or just Batman in particular, I bet you are eagerly awaiting for the upcoming American superhero film based on the DC Comics antihero team Suicide Squad, assembled by Amanda Walker to execute dangerous black ops missions in exchange for clemency and saving the world from an unknown but powerful threat.
Hey Puddin', while counting down to the movie premiere on 3 August 2016, why not get into the excitement earlier by trying out DC Comics Super Heroes Cafe's new Suicide Squad menu?
HARLEY QUINN : LAUGH THIS OFF, PUDDIN'!
Just like its name,
Harley Quinn: Laugh This Off, Puddin'!
is an interesting dish by the look of it - both colour and ingredient combination!
The thought of creating a burger out of a red cinnamon sugar doughnut together with chicken patty, egg, cheese, guacamole, peanut butter and turkey baron is very Harley Quinn herself.
Once you overcome this mental hurdle, what greets you is really a tasty dish. The thoughtfulness and skill of the creator is evident in this dish as the subtle sweetness of doughnut doesn't steal the spotlight away from the juicy grilled chicken patty, but compliment well with the creamy spread of guacamole and the perfectly cooked yet not too salty turkey baron. The secret to this unusual but delicious combination lays in the crunchy peanut butter, which adds texture to the overall chewing experience.
KATANA CUT CHICKEN MISO
Katana Cut Chicken Miso
is more than your usual chicken chop. What you are getting is western Japanese creation of an entire de-boned grilled spring chicken marinated with white miso and sake!
The many shaved roasted almonds littered on the crispy paper-thin skin of
th
is
perfectly grilled
chicken
not only
add
s to the texture while you chew but also gives an distinct aromatic smell and subtle sweetness of almond to the overall delightful taste. This might explain why I could have the whole dish to myself without the need to share!
In the beverage department of this new Suicide Squad menu by DC Comics Super Heroes Cafe, offers the colourful The Joker's Rainbow Freak Shake and corny named Sweet-Side Squad.

The Joker's Rainbow Freak Shake is literally a candy drink for that child in the grown adult.
The colourful milk shake of vanilla syrup coupled with a group of innocent gummy bears and topped with a whipped cream littered with rainbow sprinkles that you would expect on a cupcake is as deranged in look and sinful in appetite as the Joker himself!

Sweet-Side Squad maybe a sweet drink as the name suggests but the crafted wordings on drink itself might suggest a pun otherwise! Loaded with huge dose of caffeine, from the cocktail of black tea and espresso, this drink is certainly not intended for anyone who is planning to go to bed anytime soon. Surprisingly, it isn't as sweet a drink as the name suggests even-though there's a large content of Gula Melaka, a palm sugar that is commonly used in South East Asia cooking.
While you are planning your bee-way to the DC Comics Super Heroes Cafe to try the new menu, it is important to know that there is also a lucky draw from now till 29 July 2016, with a minimum spending of $200 at DC Comics Super Heroes Cafe.
10 lucky winners will each win a
pair of tickets to the premiere of Suicide Squad
on
3 August 2016
.
Good Luck and enjoy the food!
Ha! Ha! Ha! Ha!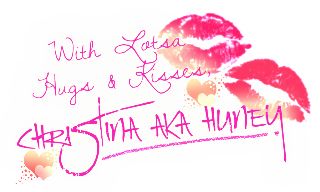 Don't forget to stay tuned to my blog / like my blog's Facebook page / follow me @huney_84 on Twitter & Instagram for the latest updates!