Hi Huneybees,
From
Sony Pictures
, comes another hilarious comedy -
The Wedding Ringer
. Everything began when the socially awkward groom-to-be
Doug Harris (Josh Gad)
is settling down to marry his dream girl, the beautiful
Gretchen (Big Bang Theory's Kaley Cuoco-Sweeting
). And in JUST 2 WEEKS, he has to fill up his list of best man and groomsmen, when he don't even have any guy friends!
Doug is then being referred to
Jimmy Callahan (Kevin Hart)
whose company provides best men services to socially challenged grooms. It's absolutely hilarious when they got together to work out on the big lie. I liked the part where they have to take photos with different backgrounds in order to convince that the best men are Doug's friends all along. Ice hockey field as background for snow mountain scaling?! CLEVER!!!
So, all the best men are given a new identity, though they have their own set of weirdness. They all had a great time together and something unexpected happens between Doug and Jimmy in which they build their bromance.
Everything is well-planned and working just fine till the very special day of Doug and Gretchen. Someone overheard the reason that Gretchen is getting hitched to Doug. This makes Doug ponder what he is really looking for in a marriage. Are you marrying for the sake of getting married to your dream girl? Well, well, well, I'm not gona spoil it for you, you have got to watch the movie to see whether did Doug marry Gretchen. :P
Overall, the comedy is definitely something you want to fall back into the cinema seats after a tired day of work. Some of the funny parts were pretty predictable, but it was pretty nice to see Josh Gad doing the relatively untested comedic role, since his voicing of Olaf the Snowman in Frozen.
The movie is already now screening in Singapore cinemas, be sure to ask all your friends down for a laugh too!
(This article is contributed by Xue Ling. )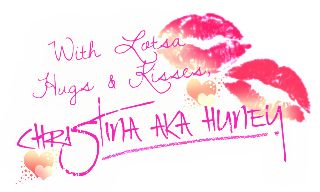 Read More