Hi Huneybees,
In a few more days, we will be counting down to a whole new year and what is your plan to countdown to 2015? I will be heading over the Siloso Beach Party and join all the bikini babes and topless hunks at the beach party, dancing and make merry till we see the fresh new morning sun of 2015!
Of course, you wana be dressed in your best and look your best for the brand new year, but after partying for hours, how can you ever stay fresh and make your makeup last from 2014 to 2015?!
Well, I have some little tricks up my sleeve and I bet you will be looking your "futuristic" best for all the photo moments. Watch these videos and you will know what the tricks are to creating this look as well as what's the way to "preserve" your makeup?
So, that's gona save you from all that #EmbarrassingMoments of your makeup smudging and running. and while we are on the topic of Siloso Beach Party, I have 2 pairs of SBP 2014 party tickets (worth $136 each) to giveaway, so you can party 2014 away on the scenic beach and see the very first 2015 morning sun rise above the horizon.
How to Win?
Well, simple, just tell me what your futuristic look will look like, show me your futuristic inspired look and the best 2 looks will win a pair of tickets to the Siloso Beach Party on 31 December 2014! Think metallic, structured looks, neon colours, gold and shimmer, I bet it will be an amazing "TRON" time!
Simply post a picture/collage (like above) on your Instagram and don't forget to put in @huney_84 and #HuneyZWorldGiveaway along with your caption. The giveaway will end on 30 December 2014 2359hrs and I will be contacting the winners via Instagram on ticket collection details.
This year's Siloso Beach Party will feature international DJ Mike Candys and more than 20 other international and local DJs at five party zone. With one Siloso Beach Party (SBP) ticket, you can gain access to the FIVE distinct party zones, a foam pool and a 1.2 kilometre stretch of sandy dance floor. So, come join us at the Asia's Largest Beach Countdown Party this 31 December 2014!
http://www.silosobeachparty.com/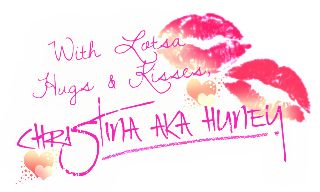 Read More