Hi Huneybees,
Staycation is the new 'IT' thing to do over weekends and it's always an amazing thing to do with hubby, so that we can spend some quality couples' time together. Febraury is exceptionally a special period for us, as that's the month we got met and got married.
That's why the staycation we had at Hotel Jen Tanglin was such a memorable one and this new and big hotel really got us pampered so good, that I have to recommend to you too!
1) Close Proximity to FUN!
Nestled within the quieter end of Orchard Road, along Cuscaden Road, not only it's along the stretch of Singapore's shopping district, it's also a stone's throw away from the Singapore Botanical Gardens, Singapore's very first newly added UNESCO site.
At the hotel entrance, you can see these eclectic, vintage bicycles which you can borrow for free and take a tour around the park or check out the area nearby. There's even GoPro to rent for free, so you can document your whole fun stay with the hotel.
2) Insta-Worthy Spots
Stepping into the lobby, you will definitely notice these vintage luggage counter and shiny background at the concierge. There's even swings, plush seats and comfy arm chairs for your comfy lounging around.
Going paperless, you not only help save the Earth, but also go hassle free with your check-in details via Wacom. All you will get in the end is simply your room card and joined together with the free Wi-Fi, you can log onto the hotel's app, to get free reads of magazines and newspaper too!
Brown bags and paper cups are left in the lounge for guests a
nd if you like the food so much, you can even bring them out with you while you tour around Singapore with the "tapao" concept that is unique to Hotel Jen.
8) Food Galore
Need coffee? Get it from the 24/7 Jen's Kitchen-on-the-go at the lobby to satisfy your caffeine fix, but what's making me fall in love is their J65 restaurant at the lobby.
You get a mix of local cuisines, together with western, raw delicacies, indian fare as well as vegetarian choices. There's a corner where you can try 6 different kinds of laksa from Asia and with so much to offer, you can skip Lau Pa Sat already!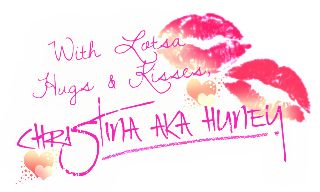 Read More