Hi Huneybees,
After building so much hype, this June, we can finally see the launch of M.A.C. x Steve J. & Yoni P. collection. It's nice to see more and more Asian collaborations and this K-wave collection is definitely for those who loves a natural look with a pop of colour.
For those who don't already know, Steve J & Yoni P are a Korean design couple that are currently on the global fashion radar. They are known for their spunky yet sporty aesthetic that is streetwear ready with a dramatic touch.
And this collection makes good pairing with their fashion line. The packaging literally screams Yoni P in your face with her signature blonde locks and bold eyeliner look, it is plastered all over the boxes and even the products inside as well.
This new collection includes four lipsticks, two powder blushes, a potted eye gloss, a black mascara, two powder eyeshadow duos, a six-pan lip and cheek cream palette, a makeup bag and two brushes.
For me, I was aiming for the makeup bag, I find it as the highlight of the collection and I knew I had to get it, It makes a good storage for your makeup needs and also as a clutch bag for parties (why not right?); with a mirror within, you can easily touch up your makeup on the go.
Another product that is pocket worthy, would have to be the Yoni Attraction lip/cheek palette. 6 shades ranging from baby pink to bright corals and bubblegum pinks can be found all in one palette. The creamy opaque formula makes it easy to pick up and blend out, you can swipe and tap lightly on your cheeks for a flush of colour or use a lip brush for your lip shades, definitely travel friendly.
Keep It Loose Casual Colour – warm pink
Secret Admirer Casual Colour – bright coral
Young at Heart Casual Colour – bright pink
Weekend Getaway Casual Colour – cool rose
Lazy Sunday Casual Colour – baby pink
Show Orchid Lipstick – very hot pink (amplified)
Left: Sugar or Syrup
Right: Peony Petal
,
If you are not fans of the cream formula, there are also 2 powder blushers - Sugar or Syrup and Peony Petal that suit your warm or cool needs. They give your cheeks a subtle sheen of flush, pretty pigmented and blends out easily, but might seem a tad too light for those with darker skin tones.
Left: Sugar or Syrup
Right: Peony Petal
You can see the colours "in action" in the video above.
Left: Touch Me Baby
Right: Midnight Fever
Next are the eyeshadow duos. Nothing fancy, just 2 palettes that will work great for day and night looks. Touch Me Baby is a combo of Soba (soft brown with gold shimmer) and Keep on Twinkling (light frosted pink), whilst Midnight Fever features Let's Boogie (black with sparkles) and Sparkling Moment (black with purple & red sparkles).
Soba makes a great contour crease shade, whilst Keep on Twinkling draws attention to your eyes as you blink. They are not too shiny and are great shades for a day look with black eyeliner.
Of course, the Dazzleshadow duo makes great night shades with Sparkling Moment all over lid and Let's Boogie to contour or line the lashes. You can even spray on a little Fix+ for more intensity.
Lastly, are the lipsticks! 4 shades to match the eyeshadow duos for different looks, different occasions.
They are opaque, full opacity with just a single swipe, moisturizing and fun shades to have this summer. Candy Yum Yum is a regular shade, but the cute packaging just gives you an excuse to buy another.
My favourite shade is A Killing Smile. It is a matte formula, but not drying at all. It is a very pretty crossover of red and coral, a special shade that you must have to add to your collections! Above is me wearing ths lipstick shade and swatches of others as below.
As for the eye gloss, I find it too close to the Brooke Candy collection, so I didn't get and didn't swatch; and the mascara is simply the Zoom Lash mascara in a different packaging. Be mindful though, it is not waterproof.
Overall Thoughts
If you a sucker for packaging (I know I am!) or M.A.C addict, go ahead and pick out a few of the items that you need. However, the range of colours are not as bold as the packaging, they are what I would call safe colours, that are good for natural day/night looks, which I guess guarantees fast sell-outs. I was also a little disappointed that there's a lack of eyeliner though, coz Yoni P definitely does her eyeliner on point, a black waterproof piece would be perfect to round off the collection eh?
The collection will be in stores 1st June 2017. So be sure to go early to GRAB! #MACSJYP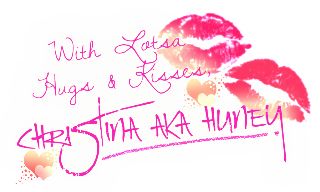 Read More