Hi Huneybees,
When I first went to Taipei, I was greeted by this adorable and welcoming store at Xi Men Ding called
MasKingdom 膜殿
. The store stood out with its whimsical theme and looked as though it came right out of a fairytale story.
All MasKingdom masks are made of Japanese silk and they had 12 masks aptly named I-Wish. Not only do they offer your skin's needs with essential oils and natural extracts through a 2 step mask regime, they're also make great presents, each themed with beautiful illustrations by Illustrator/Designer - Stanley Dai.
There's a mask for every occasion and they made great gifts for my girlfriends. Just by their names, it was enough talking point for a dinner affair...
Chapter 1 - "Road Safety" (Brightening)
Chapter 2 - "Zen" (Moisturizing)
Chapter 3 - "Stay Young" (Anti-Aging)
Chapter 4 - "Merry Apart" (Restoration)
Chapter 5 - "Millionaire" (Oil Control)
Chapter 6 - "Making A Miracle" (All Purpose)
Chapter 7 - "Woo" (Brightening) *Personal favourite to prep skin for a great date out*
Chapter 8 - "Lucky Charm" (Moisturizing)
Chapter 9 - "Happy Birthday" (Anti-Aging)
Chapter 10 - "Having A Baby" (Restoration)
Chapter 11 - "Bosom Friend" (Oil Control)
Chapter 12 - "Lohas" (All Purpose)
Cute right?! Well, now you don't have to fly to Taiwan for them, coz they have landed in Singapore (for a limited time) and they have brought along a few new series of facial masks too!
The Red Riding Hood & The Wolf Series
This premium mask range features 5 masks with Little Red Riding Hood going on her adventures around fairytale land with her friends.
Each mask is infused with truffles and top quality ingredients such as Wine,
Pearl
and Chocolate that will pamper your skin to maximum radiance.
Ask for a mini mask sample to try on your hands...
This is not a 2 step mask, just the usual sheet mask but it's full of the essence that you can even rub in to your neck, hands and legs to pamper the skin there too!
Ultimate truffle honey mask - Collect high quality wine and precious white truffle. Promotes cuticle renewal and lightens the complexion. Makes the skin radiant and smooth.
Ultimate truffle honey mask - An exclusive formula including precious white truffle and organs acacia honey, can quickly absorbed and keeping moisture to help soften and hydrate skin all day.
Ultimate truffle boletus mask- Made by white truffle and A Grade wild boletus eludes, for increase skin firmness and elasticity, diminishes the fine lines and helps restore skin.
Ultimate truffle black pearl mask - With several precious ingredients such as white truffle and black pearl, helps pore constringency, restrains oil secretion, and making the skin smooth and delicate.
Ultimate truffle & chocolate mask - Collect precious white truffle and high quality chocolate polyphenols. Not only enhance skin activation but also prove skin energy, nutrition and make firming.
The Chinese Medicine Series
As the fold saying goes in Taiwan "having a tonic mask before going to bed is more than the treasure." These Chinese Medicine masks help you to experience the five thousand year old Kampo beauty treatment on your skin with herbs (like roseroot, clove, ginseng, lingzhi, lovage rizome, job's tears, pearl, etc) combined for whitening, moisturizing, anti-aging, repairing and oil controlling needs all satisfied.
The Secret Recipe Series
Wana be as pretty as the legendary beauties from ancient China? Using natural ingredients, this series reveals their hidden beauty secrets and you can also get radiant and flawless skin with these masks too. Each mask pack is loaded with a generous amount of 30ml of the essence, isn't it great?
I'm loving how my skin feels after using the masks and if possible, I would love to fill my dressing table full of these adorable masks!
or simply just drop by Takashimaya B1 and get these masks too! Stay pretty my Huneybees!
P.S. They are currently running a giveaway till 7th July 2016, there will be
9 Lucky Winners (1 winner will be announced each day) and they will receive the MasKingdom Chinese Medicine Mask Series! Simply go to the link, comment with the answer, Like & share the post to stand a chance!
http://bit.ly/293khR4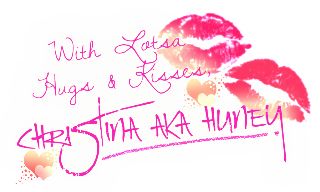 Read More