Hi Huneybees,
Are you ready for 2012? Below are some places you can consider for later today, to be seen and countdown to 2012 with the rest of the nation...
1) Marina Bay Singapore Countdown 2012
Jointly presented by Esplanade – Theatres on the Bay and the Urban Redevelopment Authority, Marina Bay Singapore Countdown, which is into its seventh year, invites everyone to pen their hopes for the New Year on wishing spheres. 20,000 wishing spheres, reflecting the contemplative and inspiring nature of the Countdown celebrations, will be set afloat in Marina Bay to form a spectacular visual arts display.
A host of free programmes will be presented for all to enjoy around the bay from 6.30pm – 1am. At Esplanade's Celebrate December, Singapore Idol alumni Syltra Lee will perform a string of inspirational songs from the 1960s to the present at the Esplanade Outdoor Theatre. The Letters Home sessions held at the Esplanade Concourse will tug at audience's heartstrings as Nora Samosir and Erwin Shah Ismail read letters by Singaporeans reflecting on precious moments and thoughts shared between friends and loved ones.
At The Promontory@Marina Bay, performances by Singapore's emerging talents such as SleeQ, Catalogue V, Black Forest, The Pinholes and Imran Ajmain will keep audiences entertained. Artists from FM Pop Music School will also be belting outunplugged renditions of popular English and Mandarin songs from the 1980s to today's current top 40 hits.
Special choreography of fireworks display and newly commissioned music
This year's Countdown fireworks will be set off from the octagonal-shaped pontoons moored in the waters to allow spectators in every corner of the bay to enjoy a stunning pyrotechnic display. Complementing the various formations of fireworks that rocket through the sky, there will also be more low-level fireworks skipping over the surface of the bay to create an up-close-and-personal experience.
Choreographed to the theme "Celebration of Life", the fireworks display and music will reflect the soul of the community, unifying the people as we recount our experiences and greet the New Year with hope and joy. Played in synchronisation with the breathtaking fireworks is a specially commissioned music score composed by Cultural Medallion winner, musician and composer Mr Iskandar Ismail. New to this year's fireworks music is the addition of vocals by soprano Khor Ai Ming and the CHIJ Primary (Toa Payoh) children's choir. It will be broadcast "live" on MediaCorp radio station Symphony 92.4FM, so members of the public can tune in to watch the fireworks in tandem with the music. Those who are not able to make it to Marina Bay can also catch the fireworks presentation "live" on Channel NewsAsia.
2) Countdown to 2012 New York Style With Tiger Crystal
Tiger Crystal is set to take the upcoming New Year's Eve celebrations up a notch with the installation of a clock tower at Clarke Quay's Central Fountain Square. It will display New Year well-wishes received via text messages from revellers at Clarke Quay. Revellers will also be able to capture their party moments for free at the Tiger Crystal themed photo booth which will automatically upload the photos onto Tiger Beer Singapore's Facebook page.
To add to the party atmosphere, Tiger Crystal brand ambassadors will be distributing New Years' Eve premiums including 10,000 pairs of Tiger Crystal branded cheer sticks will multi-coloured LED lights.
Admission to the Clarke Quay event is free.
3)Countdown to 2012 with Mediacorp at Vivocity
Singapore's largest retail and lifestyle destination, VivoCity, is set to host one of Singapore's most entertaining New Year's Eve countdown events as it partners MediaCorp Channel 8 for the 4th consecutive year to present a night of song, dance and revelry to welcome 2012.
The event will be happening at the Amphitheatre on Level 3 11pm to 12.30am and the "live" "MediaCorp Channel 8 Countdown" programme will be hosted by local personalities Dasmond Koh, Pornsak and Lee Teng.
The programme line-up will be filled with performances by a host of local favourites and emerging singers including Tay Ping Hui, Qi Yuwu, Joanne Peh, Eelyn Kok, Pan Ling Ling, May Phua, Priscelia Chan, Kym Ng, Julie Tan, Desmond Tan, Tay KeWei and Jonathan Leong. Malaysian singer Wu Jia Hui and gifted violinist, Lai Yi Xuan will also be making their special appearance for the event.
On top of the song and dance performances, there will be interviews with a number of the artistes from the cast of Channel 8's musical drama series "A Song to Remember". A preview of MediaCorp's Raintree Pictures' family movie "Dance Dance Dragon" which will open in cinemas here in January 2012 will also be aired during the countdown programme.
Members of the public who did not manage to redeem the tickets to the event can enjoy the simultaneous "live" screening of the show at the spacious Sky Park of VivoCity on Level 3.
4) Siloso Beach Party
Water jets and water spray guns will be making a big splash when the party gets underway on Sentosa's Siloso Beach. This wet and wild countdown party will feature some of the coolest international DJs who will drench you with 12 hours of non-stop music at the largest beach countdown party in Asia!
Two elevated cherry pickers with water jets, that can reach a height of 10 metres, will unleash the water-play onto party-goers at the wet dance zone located in the Main Arena, while foam-fans take to the signature giant foam pool. Soak in the hydro party atmosphere by taking a dip in the dunking machine or splashing water from the water drums.
Tickets are going for $49 and can be purchased here.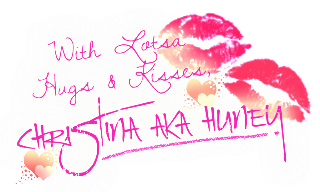 Read More