Hi Huneybees,
There is onlya few more hours left before HISTORY's seminal re-make of 1977's ROOTS premieres worldwide in a four-part special at 10pm (SIN/HK) every night on HISTORY (Starhub Channel 401) from 31 May to 3 June.
Launching on the same day as U.S., ROOTS is developed by HISTORY, from A+E Studios, is a historical portrait of American slavery recounting the journey of one family and their will to survive and ultimately carry on their legacy despite hardship. Follow Kunta Kinte (Malachi Kirby) on his long walk to freedom.
Captured by slave traders while collecting firewood for his family's dinner, Kunta Kinte was ripped from his homeland and brought to America where he was sold to a plantation owner in northern Virginia. Throughout the course of the series, we witness each stage of Kunta Kinte's life, from teen to man to father to grandfather, following his legacy through the Civil War. This remake will introduce a new generation to this beloved story of family, dignity and the price of freedom.
ROOTS features a stellar cast - Academy Award® winners Forest Whitaker ("Fiddler") , Anna Paquin ("Nancy Holt"), Academy Award® nominee and Emmy Award® winner - Laurence Fishburne ("Alex Haley"), Golden Globe Award® winning and Emmy Award® nominated actor - Jonathan Rhys Meyers ("Tom Lea"), Tony Award® winner - Anika Noni Rose ("Kizzy"), Grammy Award® winner - Tip "T.I." Harris ("Cyrus"), Chad L. Coleman ("Mingo"), Emayatzy Corinealdi ("Belle"), Matthew Goode ("Dr. William Waller"), Derek Luke ("Silla Ba Dibba"), Mekhi Phifer ("Jerusalem"), James Purefoy ("John Waller"), Erica Tazel ("Matilda"), Regé­Jean Page ("Chicken George") and Malachi Kirby ("Kunta Kinte").
"ROOTS will allow new audiences to experience this epic family saga with a new vision that is both inspiring and tremendously entertaining. We are proud that HISTORY will be able to bring new life to this powerful story that remains as important today as it did when the original ROOTS first premiered." --- Paul Buccieri, President of A&E and HISTORY
For more information, please visit:
Homepage:
www.historyasia.com
Facebook & Twitter: HistoryAsia
#BuyOutSlavery Movement
Sadly to say, with Asia's penchant for fast fashion and cheap products, and more than 30 million people are still being enslaved to modern day slavery. To clip those chains of slavery, #BuyOutSlavery campaign – an online social movement that raises awareness for modern day slavery throughout Southeast Asia is launched.
HISTORY™ Asia, in partnership with the CNN Freedom Project and Not For Sale (NGO), have used the means of online shopping to controversially list their "slaves" as items on dozens of partnered shopping sites.
You can show your support to the campaign by adding the product to cart and checking it out as part of your usual purchase, sharing the item and its message on Facebook. Clearly, slavery hasn't been abolished. It's changed with the times. We need to change for the better, and that starts by questioning the places we buy our products from. Inspired by the upcoming HISTORY™ Asia premiere of programing event, ROOTS, with over 100 online shops and regional celebrities have come together to aid in the campaign. Let's do our part too!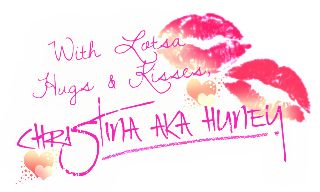 Read More