Hi Huneybees,
Are you looking for a fabulous way to spend a special, magical evening this week?
Why not catch
THE ILLUSIONISTS
, which returns to Singapore for just 1 week with an all new show and cast?
Featuring seven of the world's greatest magicians performing illusion at the
MasterCard Theatres
at
Marina Bay Sands Singapore
, from now till 15th May 2016, this fast-paced and wildly entertaining Broadway's smash hit might just completely blow you away.
Master Magician Luis from Portugal
Led by the Master Magician
Luis De Matos
, the most respected and distinguished Portuguese magician of all time,
THE ILLUSIONISTS
gathered the best of magic acts from around the globe - from America to Austria to Australia - each offering something amazing and different for the audience!
Australian Sam Powers aka The Enigma
Among the illusionists, I found the style and flair of "
The Enigma
" very entertaining and spectacular to behold. Personally, I call him 'Magic Mike' just coz of his figure. Hehehe...
From down-under,
Sam Powers
performed his art on a grand scale with sexy models doing those swapping tricks with them whilst escaping blades, which kinda that reminded me of watching
David Copperfield
many years ago.
Hyun Joon Kim, The Manipulator
Also worth mentioning includes the only Asian illusionist in the group,
Hyun Joon Kim
, better known as "
The Manipulator
". Highly regarded as one of the most masterful sleight of hand artists in the world, the Korean could change the faces of poker cards right in front of your naked eyes, without you even blinking.
The star of the show definitely went to the master magician, Luis, himself. With his clear articulation and charismatic personality, Luis charmed the audience with his interactive magic acts that left everyone bewildered, unable to fathom and leaving the theatre still trying to 'crack' those performances.
The Eccentric, Charlie Frye & his wife Sherry
Come join the
Eccentric
, the
Clairvoyants
, the
Escapologist
, the
Master Magician
, the
Alchemist
and the
Manipulator
for a thrilling, mind-bending, jaw-dropping ride, which will be shown in the schedule below.
Fri, 6 - Sun, 15 May 2016
Wed - Fri: 7.30pm
Sat: 2pm
Sat: 7.30pm (for 7 May 2016 only)
Sun: 1pm & 6pm
Bring your date for that magical evening or even friends and families to catch THE ILLUSIONISTS before they 'poof''~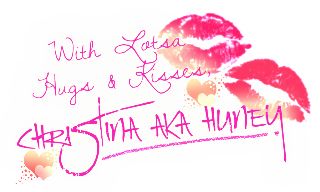 Don't forget to stay tuned to my blog / like my blog's Facebook page / follow me @huney_84 on Twitter & Instagram for the latest updates!