Hi Huneybees,
Whether be it Wanton Noodle, Mee Pok Dry, Mee Goreng or Mee Rubus, I am a sucker for all of them as noodle has always been my comfort food since young.
Recently while attending an event at City Square Mall, I had an opportunity to dine at a new noodle house on the block in Singapore -
Face to Face noodle house (面 对 面)
. Unknown to some,
Face to Face noodle house (面 对 面)
is a 100 years old brand name with 30 outlets all over Malaysia and the outlet in City Square Mall is its first venture into Singapore.
A quick look at its menu suggested that it is a Malaysian
Hakka-style noodle s
tore with its exclusive use of
Pan mee
(Chinese: 板麺, pronounced as ban mian).
It's block noodles from the Hakka's method of cutting the noodle into straight strands using a wooden block as ruler. Being Hakka myself, how can I not like these noodles eh?
Armed with an empty stomach, I ordered its signature Traditional Sarawak Noodles as well as one of its new Singapore creations Curry Chicken Pan Mee.
My verdict on the food?
Size wise, I was glad to find the serving portion for both noodles were reasonable large
for my hungry tummy and
its char siu (
叉燒)s and Curry Chicken were thicker and bigger than most noodle stores would serve in a shopping mall environment.
Traditional Sarawak Noodles
Curry Chicken Pan Mee
Taste wise, I found the
Pan mee of
Traditional Sarawak Noodles slightly overcooked and was kinda blend while its char siu (
叉燒) were too hard and dry to my liking. I enjoyed the aroma of the
curry from Curry Chicken Pan Mee but unfortunately it was a little too salty.
Like beauty, which is in the eye of the beholder, food is the same for taster; subjective.
The battle of the noodle houses has just started and Face to Face noodle house (面 对 面) needs more than its 100 years branding from across the causeway to stay alive here. Before I sign off for my meal, I do suggest all non-halal Huneybees who have dined at Face to Face noodle house (面 对 面) in City Square Mall to share your unadulterated view with me.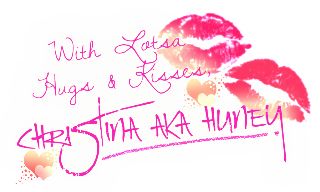 Don't forget to stay tuned to my blog / like my blog's Facebook page / follow me @huney_84 on Twitter & Instagram for the latest updates!