Hi Huneybees,
song).
This Spring Summer we continued our travels and burrowed through the dungeons of the vibrant and bustling city. We discovered new old school delights, ice-cream and rounded off our journey at a Nordic sandy beach, where we made new friends who inspired us! Our new girlfriends, Isabelle and Samantha played host to us and we were introduced to new smells, delightful colours and creatures. It was a wonderful holiday to the city!
Introducing the new friends made - Isabelle and Samantha...
Dainty Ditty
Inspired by the amazing chocolates we had under the sun, this signature collection carries the recognized Carlo Rino monograms and straps that looks like with the pink colours of our strawberry ice-cream! Desserts indulgence vintage-style!
Classic Catch
Isabelle and Samantha's favourite collection! The girls were amazed by our personal collection of leather luggage. They shared ideas of playful block-colour play, just like those on the fun-looking big boats; Classic Catch is a full leather collection that comes in solid colour hues.
The bag's so easy to match with my outfit...
Poshmod
We were taking a ride in the bicycles of Isabelle and Samantha and stopped at the roadside for these amazing creamy butter cookies – Poshmod is a collection of playful dappled pink wallets and bags. Borne from our thoughtful selection of creamy pink shade in checks, to contrast with the lush red trims. This playful collection is a tribute to the delightful time tea and cookies! Trés Chic!
Dreamy links
Oh I am sentimental, so this is MY personal favourite MUST-HAVE because it reminds me of all my adventures. Dreamy links is a collection with all the trinkets on my bag to signify all my trips and everything important! It is with me on my every trip and keeps all my dreams all in one!
Blushing Blooms
I will never forget my heritage flowers that bless me everywhere I go. This holiday, the flowers were similar to those at home; but instead of bright red, they were all pink and creamy, and the flower scent fills the air with it wonderful aroma… This collection, we have yummy soft ice-cream white luxurious leather and the delicate pink hues to colour every corner of the bags.
Rosy Ribbons
Inspired by one of Isabelle's favourite dress when she tells us that she has to leave for something called work!! She brings us goodies whenever she returns from this work thing! We chose the patent red leather on the straps to match her sparky city-girl attitude!!
City Flamingo
Picture a beautiful city girl enjoying the sun and the sand at the beach, with her long hair blowing in the wind, Isabelle epitomises my favourite ethereal graceful lady, my darling flamingo and I name this collection, the City Flamingo! Ha!
Ooh, just like Isabelle's favourite flyaway scarf she always wears, just like my pink & brown leather trims wrap around the Carlo Rino monogram initials and appealing hearts - exuding all sense of 'City Chic'!
I ♥ Carlo Rino
Thank you Carlo Rino for the Dreamy Links Wallet. I'm the first in Singapore to own it! :)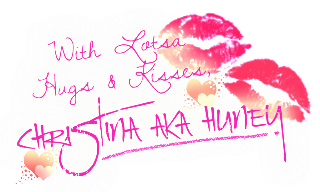 Read More