Hi Huneybees,
Coincidentally, while our local talent
Joseph Schooling
was having his meet-and-greet session at the atrium of Raffles City Shopping Mall, the final stop of his three-stop victory parade for winning Singapore's historical first Olympic gold medal at Rio 2016,
HISTORY®
(Starhub TV Ch 401) rolled out red carpet next door @ Raffles Convention Centre to welcome its on-air talents to promote their upcoming new and returning original
A+E Networks
®
productions!
Among the celebrities appearing at the
HISTORY®
media event
were
Bobby Tonelli,
host for
Celebrity Car Wars,
Professional photographer-to-beat cum Judge
Justin Mott
of
Photo Face-Off,
and the leading contributor amd Co-Executive producers of the highly-rated popular extraterrestrials series
ANCIENT ALIENS' Giorgio A. Tsoukalos.
Presented by
Catlex
in association with
Garmin Corporation,
Celebrity Car Wars'
host
Bobby Tonelli
shared his joy
of able to
test drive many premium cars from the likes of Audi to Porsche to Ferrari to Aston Martin and pushing them to their limits as part of
a car review section in the brand new reality automotive competition show.
The challenge for him however was to control and manage the ego wars among the 6 celebrity contestants who are all also accomplished hosts in their own respective countries. An example of that Bobby disclosed was the "30 minutes of fame that each celebs wanted for their 15 minutes share of air time"
,
where each celeb fighting among themselves to keep asking questions after given the instruction to a challenge, which made Bobby felt like a school teacher.
Celebrity Car Wars premieres on
Monday 29th August at 10pm (SIN/HK), 9pm (BKK/JKT).
Photo Face-Off, Asia's Number One photo-competition show returns in Season 3 with 13 new bunch of eager amateur contestants from Singapore, Indonesia, Malaysia, Vietnam and Thailand.
Adopting a fresh format for this season, the contestants will compete in their home country
in two photo challenges - Speed and Theme - and the eventual winner of that episode will have a chance to complete against the
Professional photographer cum Judge
Justin Mott
for bragging rights! All winners of each episode will move on to the final round in Vietnam.
During the interview on stage,
Justin Mott
praised the talent level of Asian amateur photography scene has gone up since but kidded that he has everything to lose for not winning any of the Face-Off Challenges in each episode as his clients would ask him to lower his professional fee if they found out. Because of the synergy between the show and the Canon Photomarathon, Justin shared that he enjoys meeting all photo enthusiasts of all different levels at every
Canon Photomarathon event and talking to
them about photography and also the show.
Together with Justin on the stage were also the three contestants from Singapore - Chelsea, Tristan and Aron - who each shared about their individual experience for participating in the show.
Presented by Canon in association with SilkAir,
Photo Face-Off Season 3
premieres on
Thursday 8th September at 9pm (SIN/HK), 8pm (BKK/JKT).
Making his first ever public appearance in Asia,
Giorgio A. Tsoukalos
from the hit series
, Ancient Aliens,
which
explore ancient astronaut theorists
, revealed that he
started publishing a magazine on the subject in 1998 and was always interested to convince people with the best evident he could find but only to be rejected and that upset him. Today, he sleeps well against the
Skepticism as he would point everyone to watch
Ancient Aliens where all the compelling evident have been presented.
Giorgio found himself very fortunate as what started
as a one-off 2 hours documentary called
Chariots, Gods and Beyond was sold to
HISTORY® not long after and like they say the rest is history.
Season 9 of Ancient Aliens is currently showing on
HISTORY®
, since
27th July, every Wednesday at 10pm (SIN/HK), 9pm (BKK/JKT).
With these awesome shows happening on
HISTORY®,
there is no another reason why you should not subscribe to
StarHub TV Ch 401
today!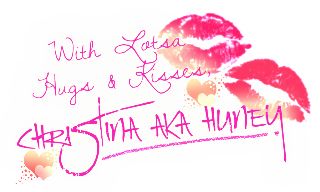 Read More