Hi Huneybees,
Terengganu's Nasi Dagang uses white rice and the fish must be Tuna!
Malay Cuisine does not just stop at the popular and delicious
Mee Rebus, Mee Siam, Nasi lemak, Otah Otah
and
Satay
. With 13 states and centuries of innovation, reinvention and practice to perfection, Malaysia has more to offer in terms of variety for our taste buds than what most of us are familiar with.
Thanks to
AgroBazaar Malaysia @ Singapore, located
in Sultan Gate off Beach Road, all Huneybees could savor the
truly authentic yet uncommon varieties (known to most Singaporean) of Malay Cuisine without having to carry your passport with you!
A painting of Malaysian PM Najib Razak sharing his plate with our PM Lee Hsien Loong, hanging within Agrobazaar Malaysia
Officially opened on 27th August 2014 by Prime Minister Lee Hsien Loong and his Malaysian counterpart Najib Razak, the 5,100 sq ft shop house serves as the
bustling hub of promotion solely for Malaysian grown and Malaysian produced goods.
In line with the launch of
Beautiful Terengganu 2016
in Singapore from 11th to 14th August at Singapore Expo Hall 4A, AgroBazaar Malaysia @ Singapore has introduced an extensive menu featuring Terengganu Cuisine, titled
Terengganu Plate
, for Singaporean to savor until end of August.
Cu Cur Bawang has became one of my my favorite tea-time snacks
Kueh Bakar (baked cake in green pandan favour) with Urat Jati (big yellow pancake rolled and sliced)
The hard-to-find Melon Manis tastes like a sweet pear and has very high level of antioxidant within
In between her colourful yet busy schedule, yours truly Queen Bee was privileged to be invited to sample some special menu outside
Terengganu Plate
and I was there to witness her delights in chewing every mouthful of
the aromatic
(Tuna) Nasi Dagang,
crispy
Keropok
dipped in tasty chill sauce or the juicy
Melon Manis.
Be sure to savor the Terengganu Plate at AgroBazaar Malaysia @ Singapore between
13th August
till
31st August
, otherwise you would need to travel some 600km to do so!
Meantime, do catch a glimpse of the Terengganu arts, culture and heritage at "
Beautiful Terengganu 2016
" from 11th to 14th August at Singapore Expo Hall 4A.
Selemat Makan!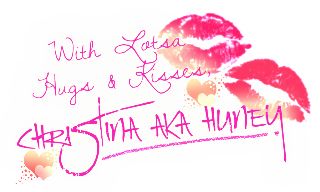 Don't forget to stay tuned to my blog / like my blog's Facebook page / follow me @huney_84 on Twitter & Instagram for the latest updat
es!