Hi Huneybees,
Korean cosmetics have really been getting more and more popular with the
KPOP
scene, so here's introducing the latest from
Peripera
, their latest
3 Lip Tint series
in 8 exciting new shades!
Peripera have always been packaged and sold as the fresh, bright, stylish beauty line that I adore as you all know I'm always about colours! Dressed in illustrations created by Korean pop artist Mari Kim, whose artwork also appeared in a 2NE1 music video, these lip tints are definitely a delight to look at. I received 2 of the products - Tint Marker (Orange Stain 2) and Tint Crayon (Fruity Mint 3).
The Tint Market works like a marker you would use on the board. It's easy to apply and helps to outline the lips with the fine end. The colour is enough with one application and I like that it doesn't fade off that easily. Formulated with Vitamin E, peach and orange water, it isn't creamy or glossy and has a lovely dewy shine.
At first, when I opened the package, I was shocked to find such extreme colours. Bright Orange and a Minty Green for lips? Wow!
The Tint Crayon is extremely moisturising with it's almond and jojoba oil. I brought it with me on my overseas trip and it kept my lips looking supple and softer looking.
But when I tried it on my hands, I have to say I fell in love with them, especially the Tint Crayon. It turned pink with the warmth of my hand and it was so glossy and moisturizing. In fact, both products go well to create the latest makeup trend - "Bitten Lips".
I simply applied the Tint Crayon all over my lips and had the Tint Marker on the inner parts of my lips, creating that ombre fading look. It makes my lips so much softer and kissable and with this look, my lips look even more prominent and fuller as though I had some lip plumping gloss on.
These 2 babies retail at S$14.90 and are exclusively available at Watsons.
Have fun!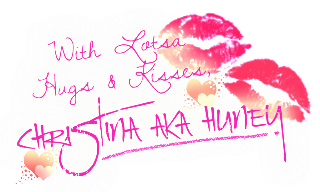 Read More