Hi Huneybees,
Drugs have always been known to be dangerous and harmful to us all and to raise awareness to the youths, NCADA and CNB has recently launched their first Anti-Drug Online Gaming Challenge on Facebook. Through gaming, not only does one get to have fun, he/she also get to learn how to combat drug abuse.
Bloggers present that day.
I was invited to the media release of the games to understand more to share with you guys. We were addressed by NCADA Chairman, Dr. N Varaprasad.
"Our youths are spending many hours online every day, especially on games and social media sites such as Facebook. We want to be where they are, and leverage on these platforms to drive home the anti-drug messages." -- Dr. N Varaprasad
The challenge comprises of 4 categories - secondary, tertiary, non-students 25 and under, and the social media sharing (where the best entry of the week shared on Twitter or blogs about the challenge wins). Participants stand a chance to win attractive prizes including Resorts World Sentosa gift vouches which can be used to purchase Universal Studios Singapore entry passes, iFly tickets and Sentosa adventure park super combo packages. The top scorer for each game will also walk away with an iPad2.
Presentation by Seow Khim Guan Alvin
The games can be found at
Life Does Not Rewind Facebook page
(
www.facebook.com/lifedoesnotrewind
) and has already launched 2 games since December 2011. Today, I wana share with you the 3rd game -
Escape From Drugs Land
.
Team E.L.A.
Escape From Drugs Land
is created by Team E.L.A. from ITE College Central (First runner-up of the Flash Games Competition held last year) is an online board game combining elements of quizzes, mini-games, puzzles and action games to help players learn and understand the irreversible effects of drug abuse and the consequences they need to face if they take drugs,
The team believes in creating social games with simple game play that appeal to everyone. They love a game of snake & ladder and decided to bring the popular board game online.
Trying out the game.
Review:
The game is simple to understand and easy to play. It's a combination of monopoly and snake & ladder where one has to answer questions to either move forward when answered correctly or step back when you answer wrongly.
Whilst playing, I also got to learn lots of facts like: "Methamphetamine has a very strong effect on the central nervous system and is highly addictive." and " The penalty for possession or consumption of Cocaine in Singapore is up to 10 years of imprisonment or S$20,000 fine or BOTH".
These facts helps best when I fall into the Trivia spots. Clever execution on educating the public on drug abuse whilst having fun. It's very addictive and I kept playing trying to beat my own score.
One way to finish fastest is to answer all the questions correctly ~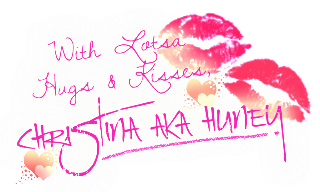 Read More