Hi Huneybees,
Did you check out the Samsung Gear S2 over the weekend at the Samsung Galaxy Studio? It was held in celebration of the recent launch of the Galaxy Note 5 4G+, Galaxy S6 edge+ 4G+, Galaxy Tab S2, as well as in anticipation of the launch of the Samsung Gear S2 in Singapore!
At the Galaxy Studio, we were given an interactive and experiential walkthrough of Samsung's latest mobile devices through a series of fun activities at the four different zones that incorporated the use of the latest Samsung mobile products.
1) The Gear Zone was an exhibition that deep-dived into the design and development of the Gear S2 where consumers could take home a customised button badge.
2) The Note Zone was where consumers experienced a teardown showcase of the Galaxy Note 5 4G+ and had their caricatures drawn by the talented artists to bring home as mementos. There was even a Virtual Makeover section to make all the photoshopping come to live!
3) The Photo Zone featured personalised photos taken and edited by the Galaxy Note 5 4G+, Galaxy Studio guests were treated to self-styled latte art printed in edible ink.
4) The Music Zone allowed consumers to groove to the tunes of local music acts such as DJ Andrew T, TMA Collective, Johan & Jerome and Hubbababbas, upscaled to Ultra High Quality Audio in a silent concert.
Singaporean Pop Art Artist, Jahan Loh, with his record breaking graffiti featuring the design inspiration and journey of the Gear S2.
Amidst the buzz of activities over the weekend, Singaporean contemporary artist, Jahan Loh was also at the event, creating a Singapore record breaking illustration of 37.5 metres (Length) by 4.88 metres (Height), which was conferred an award for the "Largest Graffiti Art By an Individual" by the Singapore Book of Records. His creation, which was displayed outside the Galaxy Studio tent, featured a visual story of the design inspiration and benefits that the Gear S2 brings, and it improves lives with every turn.
COME!
Let's take a look at the highly anticipated Samsung Gear S2...
Specially designed for consumers with distinct preferences, the Gear S2 is available in two different options – the Gear S2 and the Gear S2 classic. The Gear S2 classic is made for users who prefer a more timeless watch design while the Gear S2 is ideal for those who are on-the-go and have an admiration for minimal and modern design.
The Gear S2 features a signature 1.2-inch circular screen with 360 x 360 (302ppi) resolution and a unique rotating bezel, Home and Back buttons to enable its wearer to access to the individual notifications and applications. With many pages to customize, you will be able to have your very own smartwatch to personalise and enjoy.
Equipped with Tizen Platform, an optimised 1GHz Dual Core Processor, you can easily stay connected at your wrist and never have to miss any important appointments, emails, news and important texts. Together with smart sensors, an IP68 (dust and water resistant) rating, as well as a battery that can last up to 3 days, this is definitely something I'm considering having to add on to my Samsung home of gadgets. :P
Did you manage to pre-order the Samsung Gear S2 at the Galaxy Studio? It will be available in stores from 2 October 2015 and I can't wait to get my hands on one soon ~~~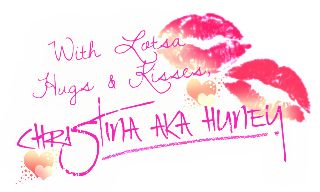 Read More