Hi Huneybees,
My mum has very few recreation activities as she devoted almost 40 years of her life as a full time home maker for the family. With more affordable and faster broadband services coupled with the prevalence of smartphone, she has recently started - as the children grown up - following TVB and Korean drama on her 4.7-inch LCD screen on her handphone.
So for this Mother's Day, I have decided to honour my mum for her contribution and sacrifice by getting her a tablet - ASUS Zenpad 3 8.0 - to improve her video streaming experience while avoiding the eye fatigue and strain.
One of the key consideration in choosing the right tablet is the weight to Display-Aspect-Ratio and ASUS Zenpad 3 8.0 (model Z581KL) is on par with major models such as Apple Mini and Samsung Galaxy Tab.
Weighing at just 320g, owe to its forged aluminum body, the 8-inch tablet by ASUS also comes with a premium leather-patterned rear cover that I really like the feel and I'm sure my mum would love the touch too while she is using it or bringing it effortlessly anywhere she goes; this is especially important after a whole day of house chores or out shopping!
What really impressed me is the cinematic audio that the ASUS Zenpad 3 8.0 delivers, thanks to the dual stereo speakers, one on either side, which produces the loudest quality DTS high definition (HD) sounds that I have ever heard on any single mobile devices.
It also provides seamless and crystal sharp experience playing videos online or browsing through high quality megapixels photographs on the 7.9" LED Backlight QXGA (1536 x 2048) screen of the
ASUS Zenpad 3 8.0, that gives vivid 2K (2048 x 1536 resolution) visual using ASUS Tru2Life+ technologies, powered by Qualcomm® MSM8956 Hexa Core, 1.8 GHz with 4GB onboard memory. Even apps open in seconds!
All in all, ASUS has created a stylish tablet that delivers powerful performance and is equipped with the latest USB Type C port as well as a Micro SD Card Reader that can read up to 128GB SDXC, making it a truly immersive entertainment for my mum in any possible scenarios!
Since Mother's Day is just round the corner, have you decided what to give to your mum yet?
Why not consider the ASUS ZenPad 3 8.0 like me too?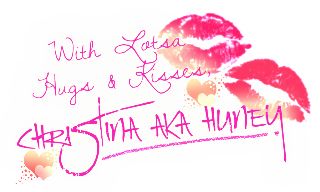 Don't forget to stay tuned to my blog / like my blog's Facebook page / follow me @huney_84 on Twitter & Instagram for the latest updates!