Hi Huneybees,
Nope, I wasn't at Germany for Oktoberfest. But in fact, I was at Clarke Quay Singapore! Every year, I see photos of people attending Oktoberfest in Germany, but it seems so quiet in Singapore...
When I heard about Clarke Quay hosting an Oktoberfest, I jumped at it! *I know I'm suppose to quit drinking, but Oktoberfest lehs! I must go! PARTAY!!!*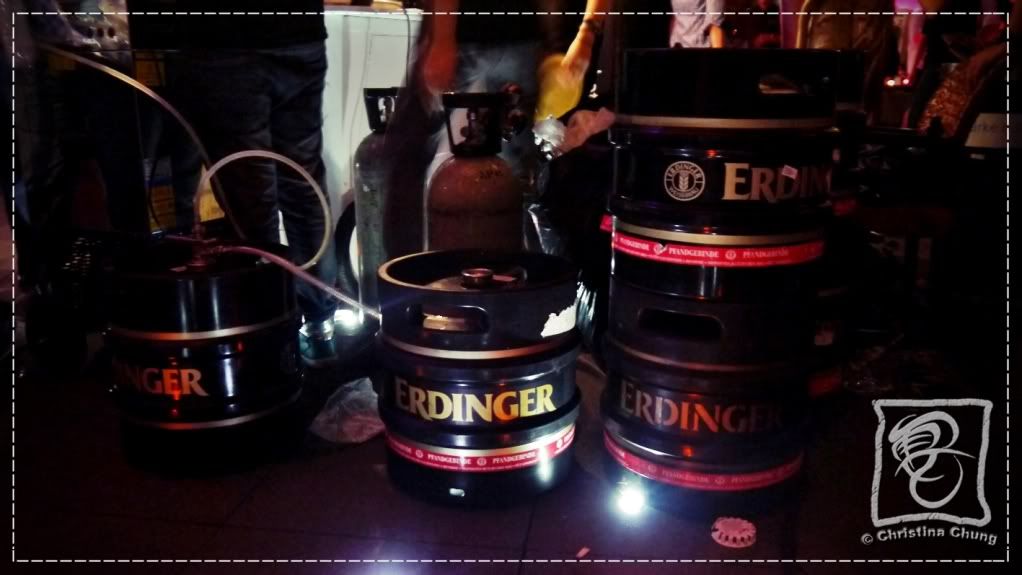 Erdinger was the official beer that night.
The fun did not end with the food and beer! There were pretty Deandl (girl) dressed in 'Dirndl', the traditional Bavarian costume walking around for photo taking, or even take part on the challenge at the game booths such as Beer Pong, Hoop A Beer, Fill the Mug and Scooping Treasure to win Clarke Quay vouchers.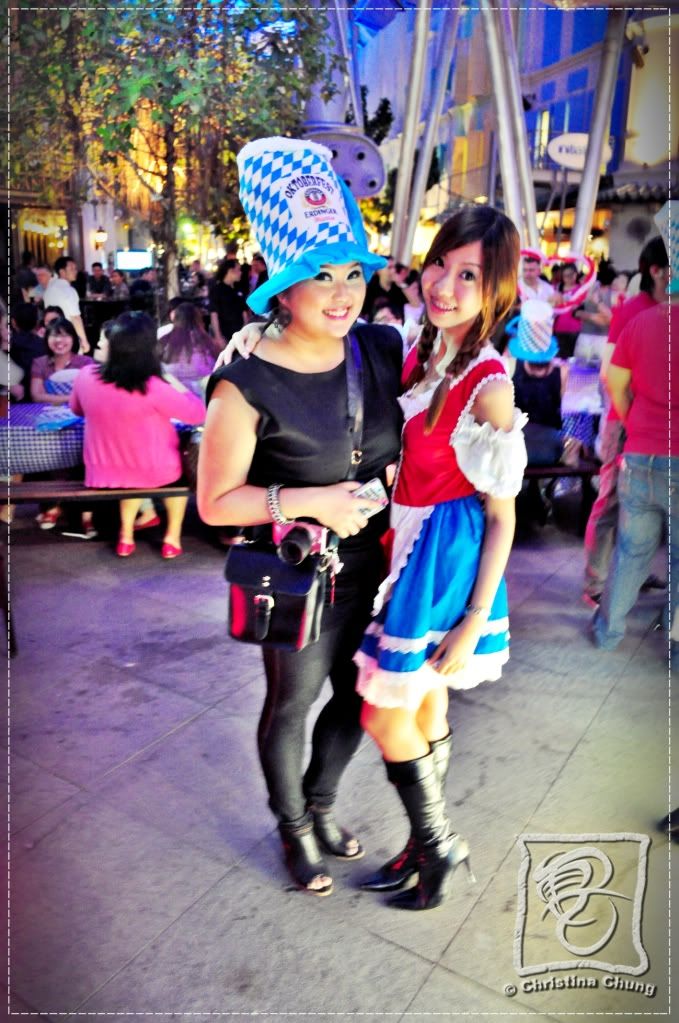 With pretty pretty Janice. I feel so inferior next to her. LOL!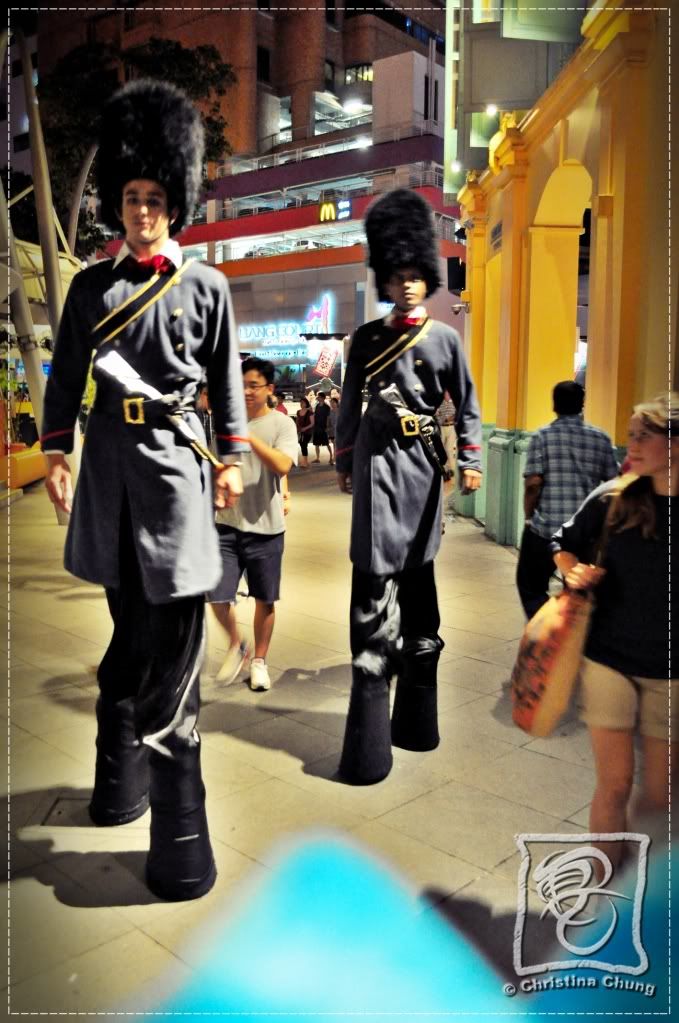 Ending my post with these "toy soldiers" on our way back.