Hi Huneybees,
UNIQLO has launched its UT Style Contest on UNIQLOOKS, the brand's Facebook-integrated and international fashion community portal. The contest marks the 10th anniversary of UNIQLO's UT line of products and is open to people of any age, gender or nationality.
Post photos of your favorite UT style combinations to compete for the $10,000 (USD) grand prize.
So slip into your favorite UT T-shirt and step out onto the world stage to win through UNIQLOOKS at http://uniqlooks.uniqlo.com/ut/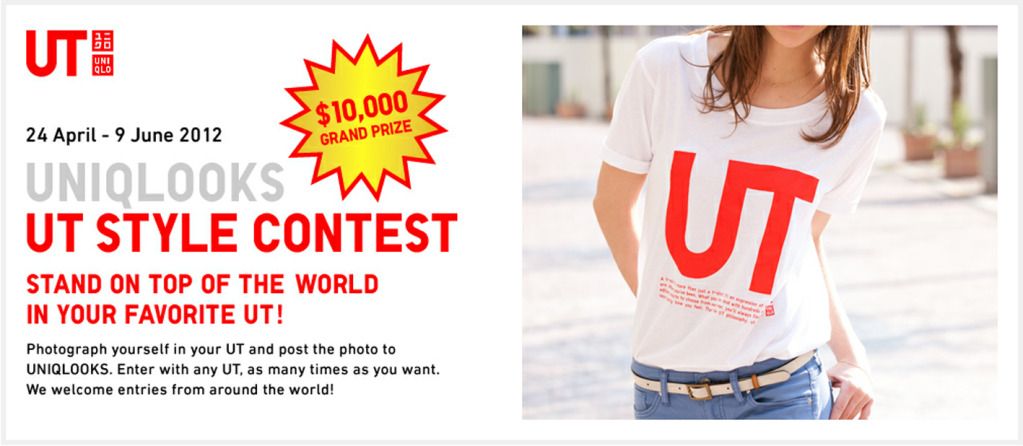 UNIQLOOKS UT Style Contest Overview
Date: April 24 to June 9, 2012 (Japan time)
Contest Requirements

Open to everyone, regardless of age, nationality or gender. UT T-shirts must
be clearly visible in photo submissions, but participants do not necessarily need to purchase one of the
latest UT designs to be eligible to win. Multiple entries permitted.
Cash Prizes
$10,000 USD (grand prize), $5,000 USD (first runner-up), $3,000 USD (second runner-up)
The winning looks will be announced on the UNIQLOOKS contest page on June 25, 2012 (Japan time).