Hi Huneybees,

UNIQLO, Japan's No. 1 Casual Wear Brand, continues to expand its presence in Singapore with the upcoming opening of its' largest store to date. The UNIQLO store in Bugis+, formerly known as Iluma, will open its doors to the public on June 8, 2012.
Located in connecting units at Level 1 and 2, this latest UNIQLO outlet is a double-storey that spans an area of approximately
20,000
square feet with an in-store escalator that joins the two levels. Following the recent success of the Parkway Parade opening where 450 customers queued up early on before the store opened, UNIQLO Bugis+ will be the brand's 7th store and its first street-level shop in Singapore.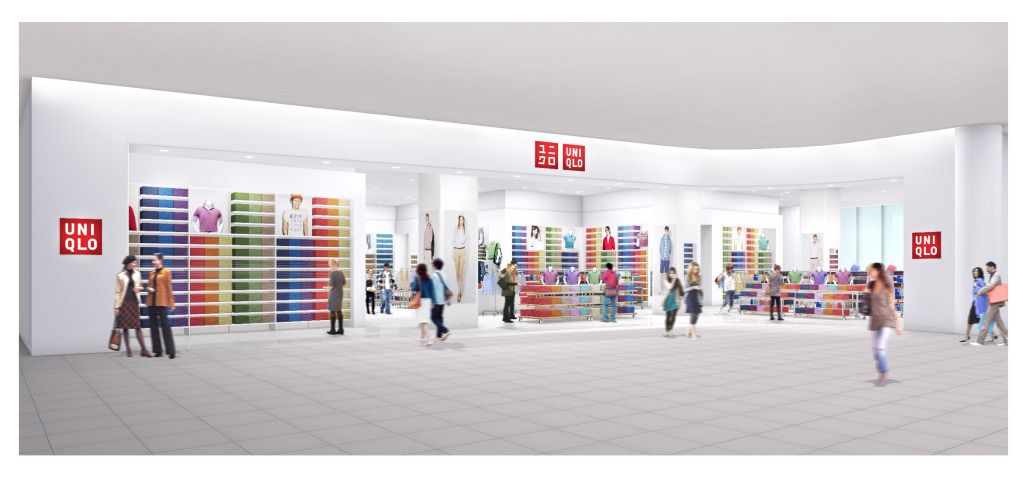 Currently undergoing asset enhancement work, tenants at Level 1 and 2 consisting of various brands, including UNIQLO, are expected to begin trading in June this year. Iluma is right across Bugis Junction, another go-to shopping locale in the area, and is connected via a link bridge.
UT collections such as UT Grand Prix Coca Cola, Metal Gear 25th Anniversary tees, Mobile Suit Gundam graphic tee, Barbie and special UT 10th Anniversary tees will be launched in conjunction with UNIQLO opening in Bugis+. With a larger floor space and an exciting selection of the brand's casual wear staples, UNIQLO Bugis+ is certainly set to be a go-to destination for the area's shopping crowd.