Hi Huneybees,

Are you a fan of all things quirky, bright, innovative and unique? kwerkee is here!
Brought to you by the renowned luxury fashion e-tailer - Reebonz, comes kwerkee (
www.kwerkee.com
). kwerkee is a website dedicated to all things aesthetically pleasing and with the tagline "Daily Design Sauce", kwerkee promises to deliver out-of-this-world home and lifestyle products all year round for the design conscious consumers.
"We saw a gap in the market - there was no de-facto site that sold design and lifestyle products that were fun and quirky. We believe kwerkee can fill this gap well. Injecting a bit of fun into our customers' lives is what we are after." --- Zaidah Mohd, one of the founding members of kwerkee.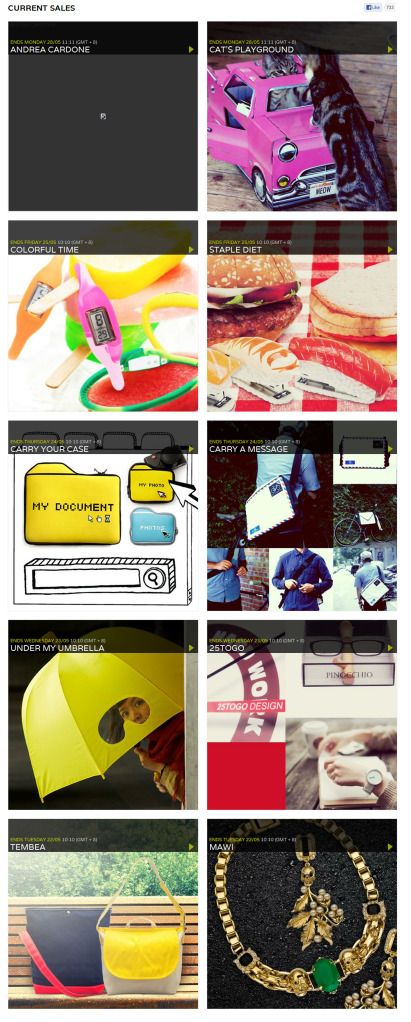 All sales take place online in what they call "Events" - These are the boxes you see in the main page. Click on any of them to discover a treasure trove of brands and items. Each event lasts for z week and during that window, you will have the opportunity to make a purchase.
Why only a week?
What's shopping without a little excitement?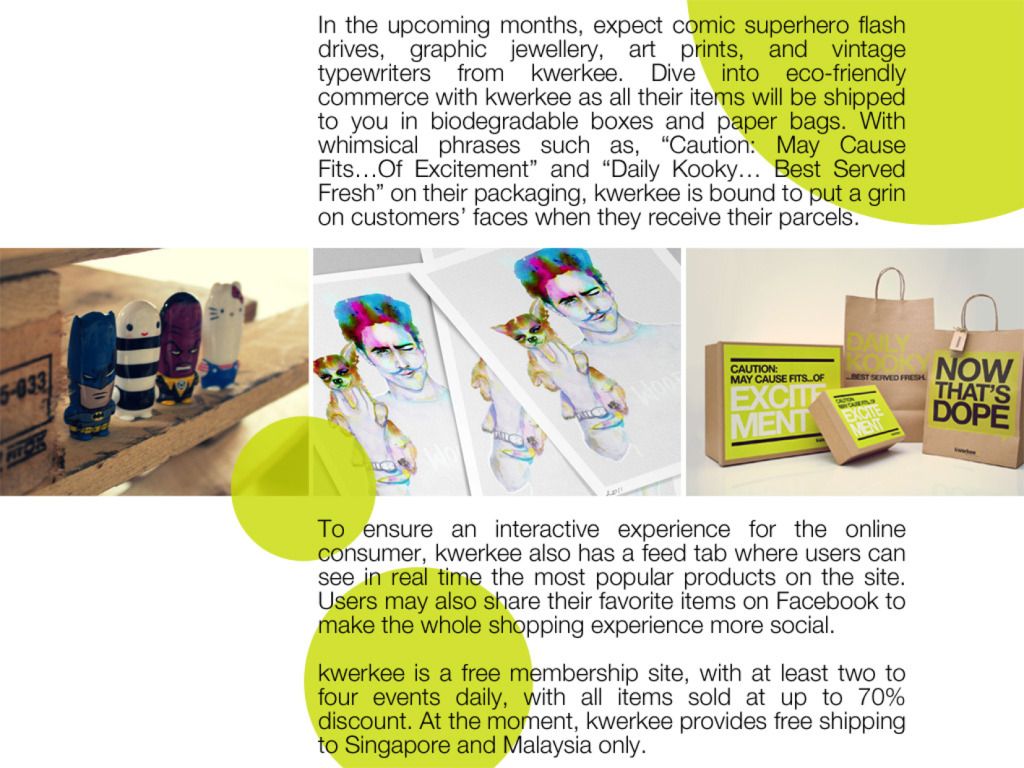 Have you gotten your daily dose of kwerkee today?
What are you waiting for, go visit http://www.kwerkee.com/ & fulfill your desire now!
Psst,
there's even free shipping to Singapore, Malaysia, Hongkong and Australia!