*Warning: Heavy image blog entry, all photos belong to Christina Chung unless stated.*
Hi Huneybees,
I guess from my Tweets you guys would have figured I was in town almost everyday last week. There was one day, I was down to collect something and I spent the rest of the day strolling alone down Orchard Road and I wana share what I have seen with you guys.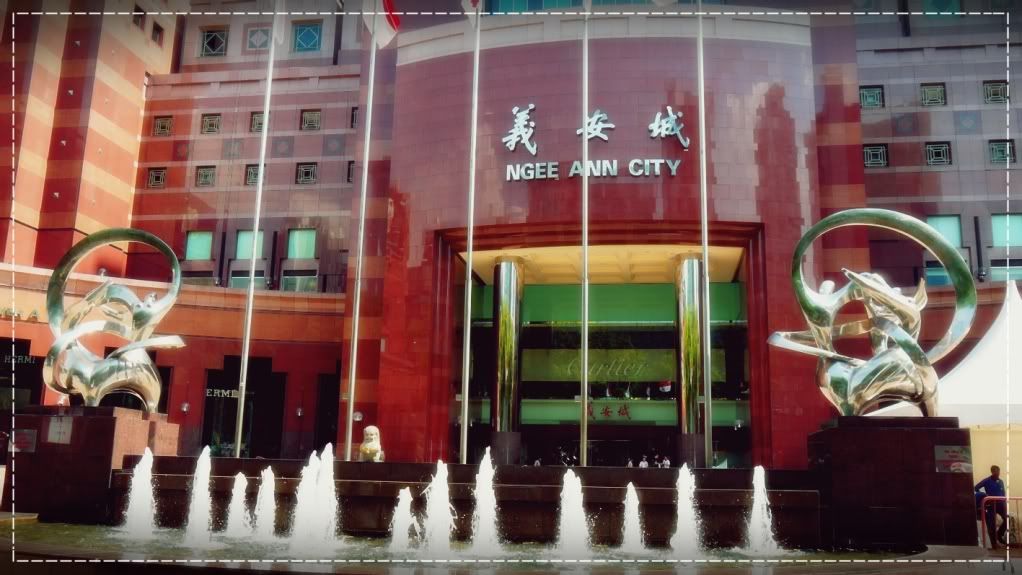 First destination: Takashimaya!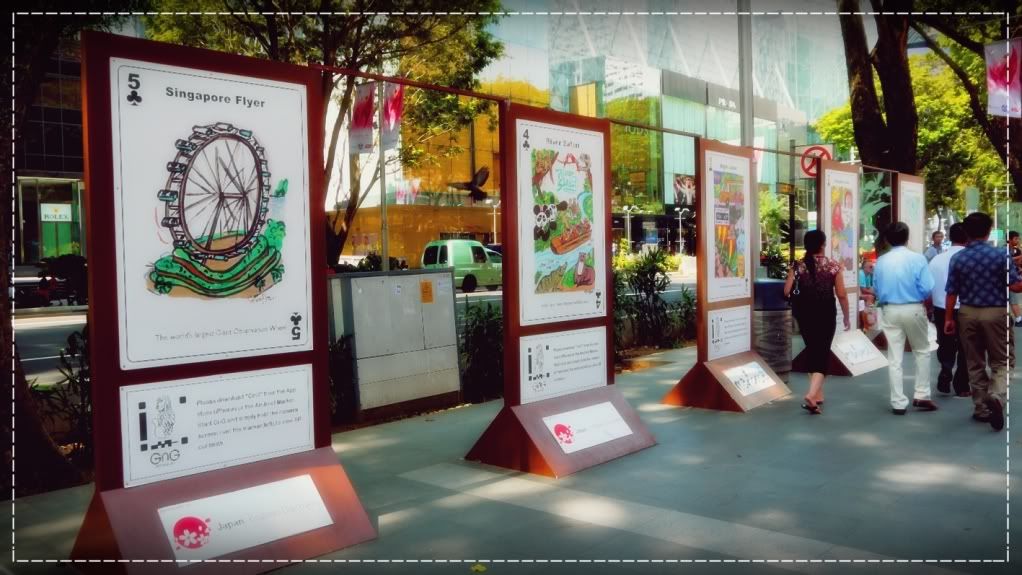 There's this like artwork exhibition outside Takashimaya by Mariposa.
These are drawings on the back of the cards. So pretty!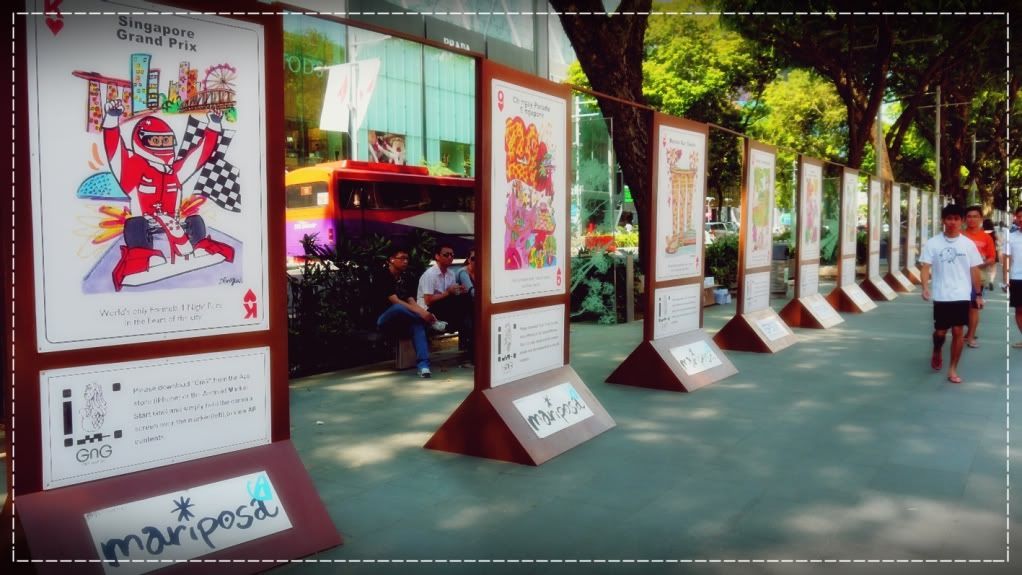 An Outdoor ART EXHIBITION On Orchard Road - Singapore Trump II



Mariposa Pte. Ltd. held an outdoor art exhibition on Orchard Road from 1 - 31 July 2011 for Singapore Trump II - a deck of playing cards featuring illustrations of Singapore's iconic sights by renowned Japanese artist Yasuko Sensyu.

There are 54 playing cards blown up into movie poster size and of course these are not just any cards; each one features an iconic sight of Singapore- from the statue of Sir Stamford Raffles and the Merlion, to new icons like Marina Bay Sands and Gardens by the Bay!



The main artist behind Singapore Trump II is Yasuko Sensyu while all the aces in the deck of cards are illustrated by a local artist, nuo. She was selected from an "artist hunt" conducted earlier this year to uncover and support budding local artists.

Besides admiring the art, visitors can also experience Augmented Reality! On each panel, you will find a special barcode where you can use your smart phone to scan after downloading an application called GnG (Koozyt,Inc.) onto your phone. This is a new technology which transform a 2D image into a 3D animation before fetching the information on your phone.

About Mariposa Pte. Ltd.
Mariposa is a commercial art production company based in Singapore representing renowned Japanese artist Yasuko Sensyu and promoting her art through her products. Mariposa's products are conceptualized and designed with Japanese aesthetics and sensibility in mind.
About Yasuko Sensyu
Yasuko Sensyu is a renowned Japanese artist specializing in calligraphy and brush works. Her art is filled with the whole spectrum of colours and exudes a child-like, yet sophisticated, feel. Sensyu was so impressed after a visit to the Lion City that she decided to create commercial art catered to visiting tourists: "Singapore is so full of life, and there is so much scope forart to reflect the vibrancy and affluence of the country," said Sensyu. This thought sparked her into creating her own take on the Merlion, one of her favourite icons of Singapore, as a way of showing her affection for the country that has given her so much inspiration.

About nuo
Nuo is a self-taught artist who has been drawing ever since she can remember. She takes inspiration from her travels around the globe, creating dream-like worldsin her acrylic and water paintings. Her artwork is characterized by simple lines and a clever manipulation of colours, the combination of which evokes a sense of tranquility that enchant viewers. Born and bred in the urban jungle of Singapore,nuo hopes to challenge and change society as a young budding artist.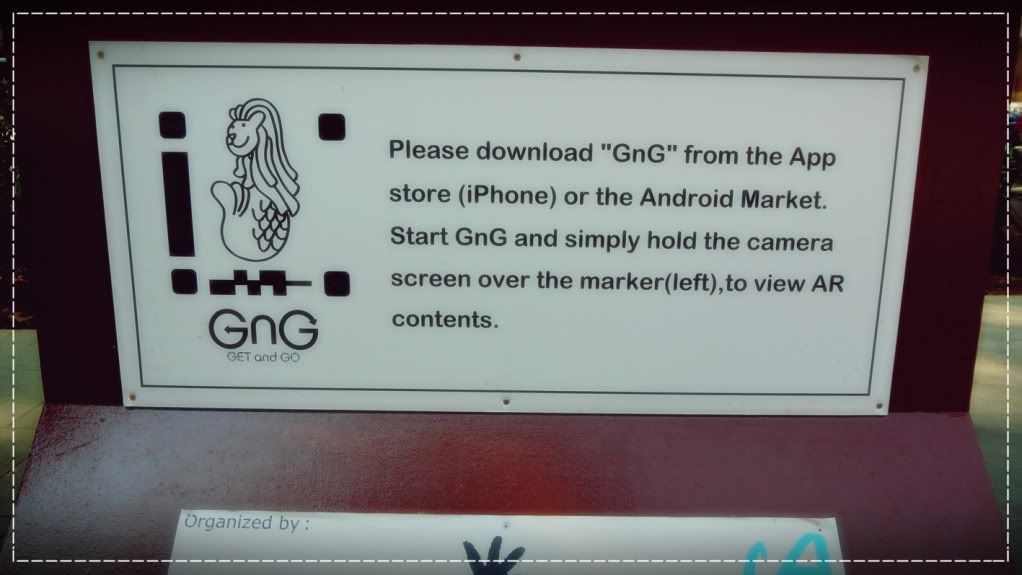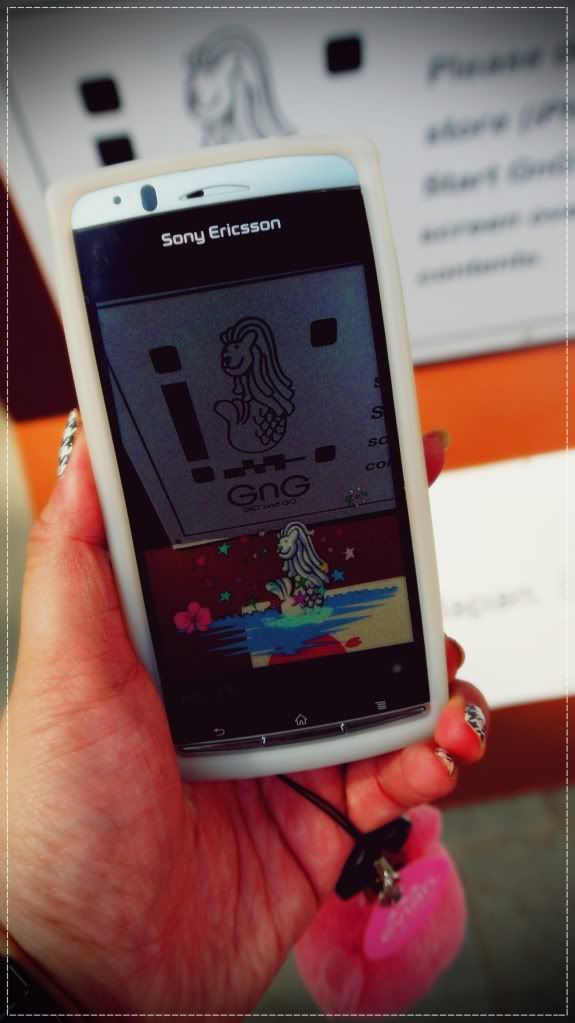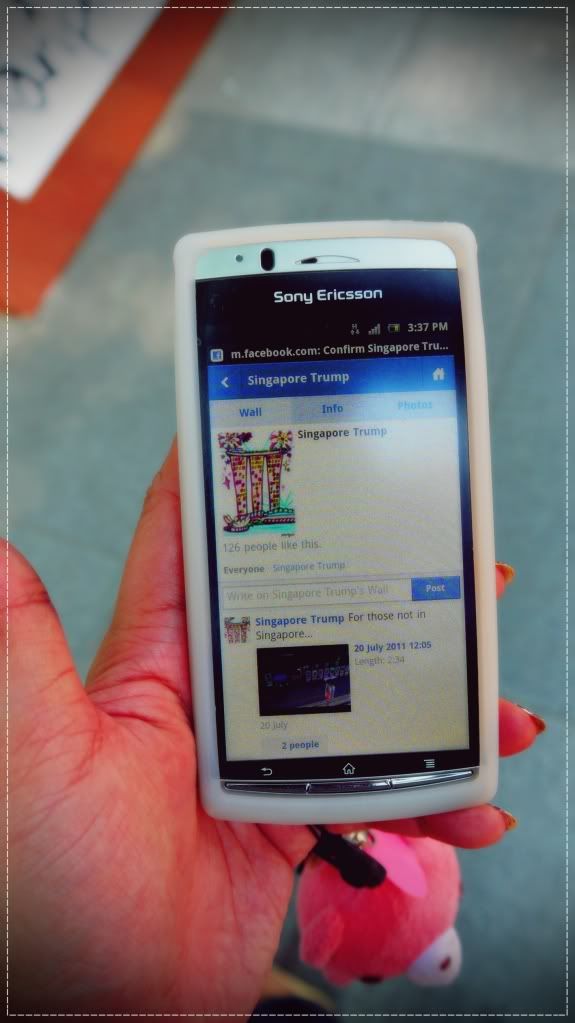 After watching the cute animation, one is linked to Singapore Trump's facebook page.



About GnG
GnG (Get and Go) is an augmented reality (AR) application for Apple iOS and Android smartphones developed by Koozyt, Inc. (http://www.koozyt.com/solutions/gng/).GnG uses the phone's camera to detect AR markers called CyberCodes - a special type of barcode that can feature a printed image along with the markers. Once the CyberCode is detected, the image on the marker appears to come to life as 2D animations or 3D models are overlayed on the camera image. After this AR experience, the user would then be able to access various types of digital content such as videos, audio and images, or be given a link to a website.
* CyberCode is a trademark of Sony Corporation.
* CyberCode was developed by Sony Computer Science Laboratories, Inc. and is licensed by Koozyt, Inc.
The CyberCode technology is incorporated as a Koozyt AR Technology (KART) solution.

I didn't walk into the maze, but I followed along the tracks and took photos of the cards. I might have missed out some though....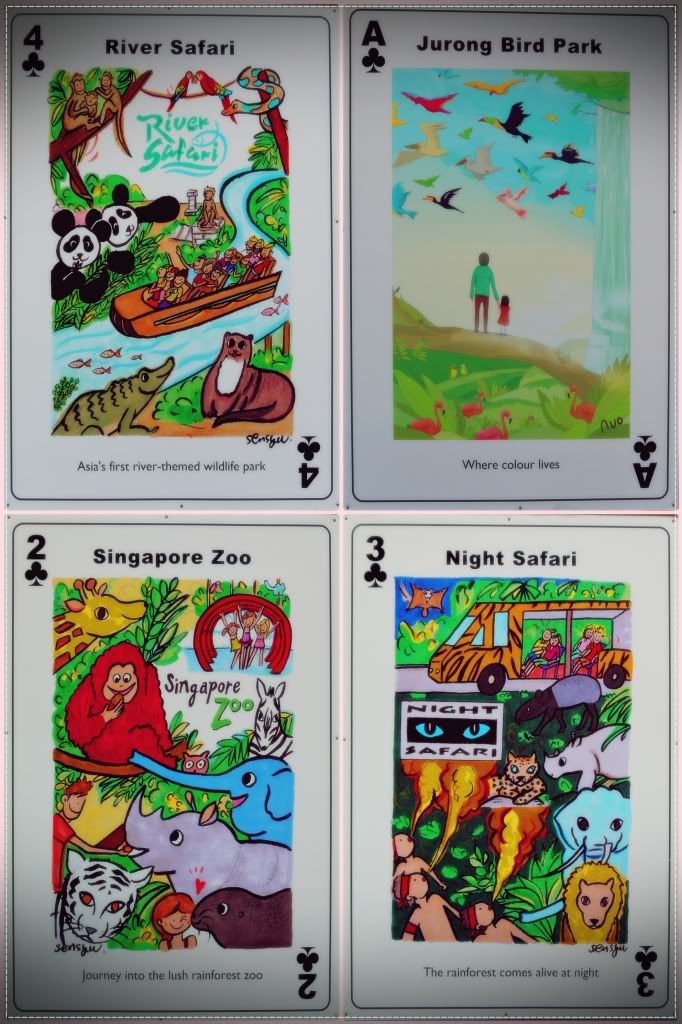 Clubs.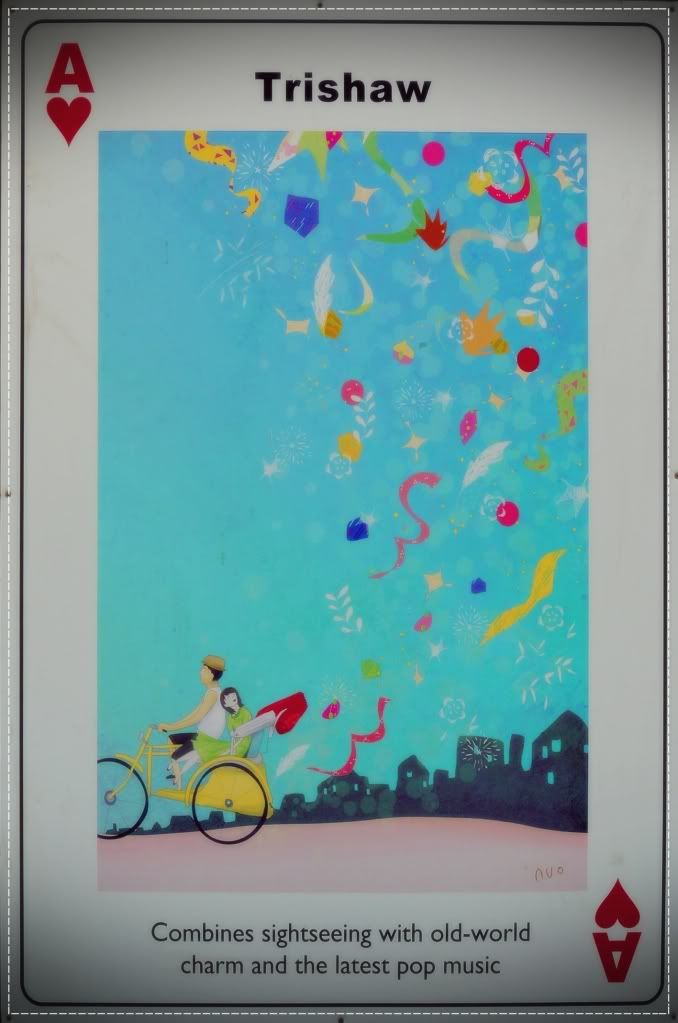 Can see nuo's style is very different from Yasuko Sensyu.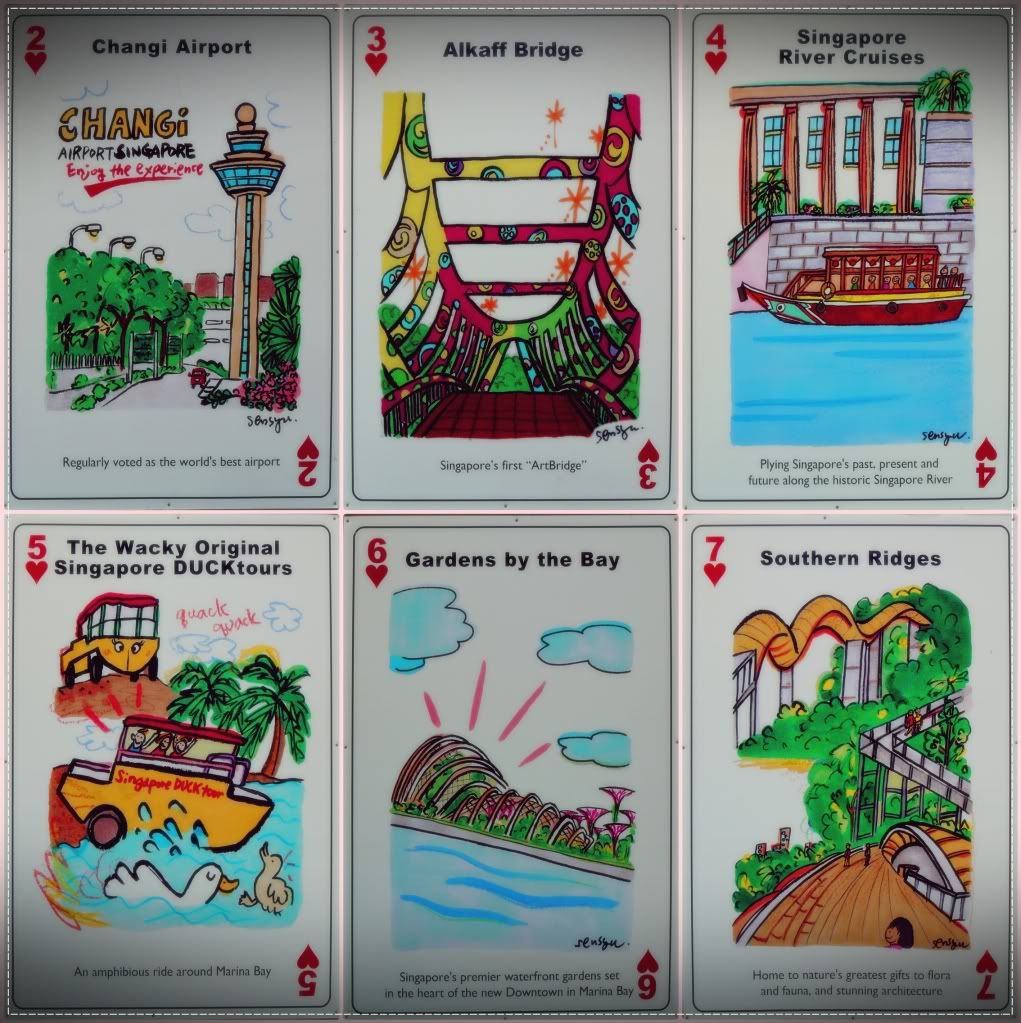 Hearts cards.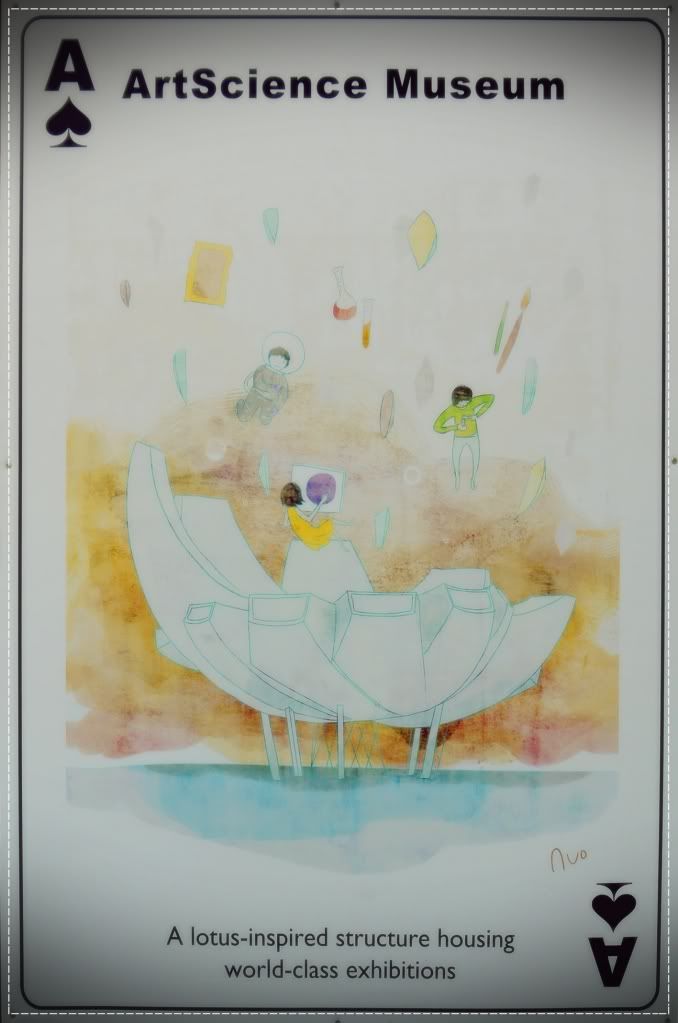 And lastly, Spades.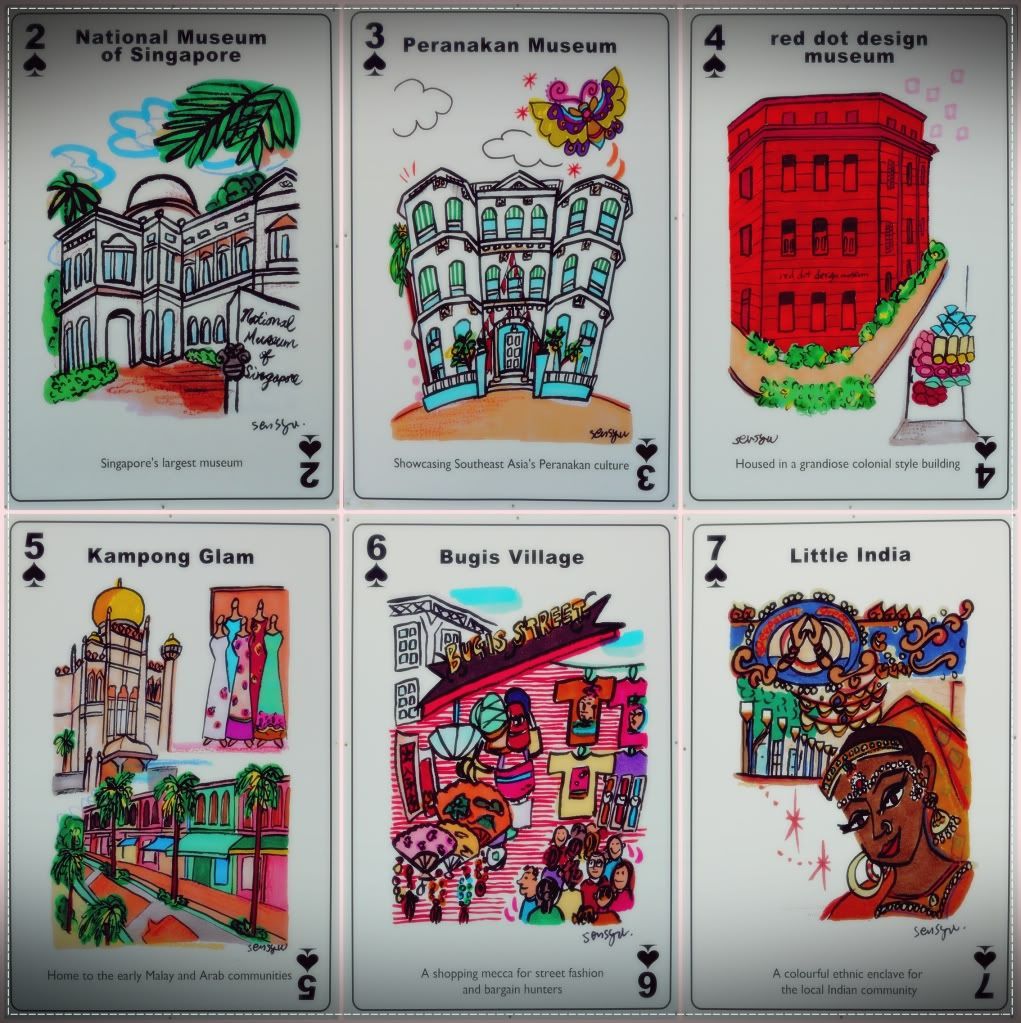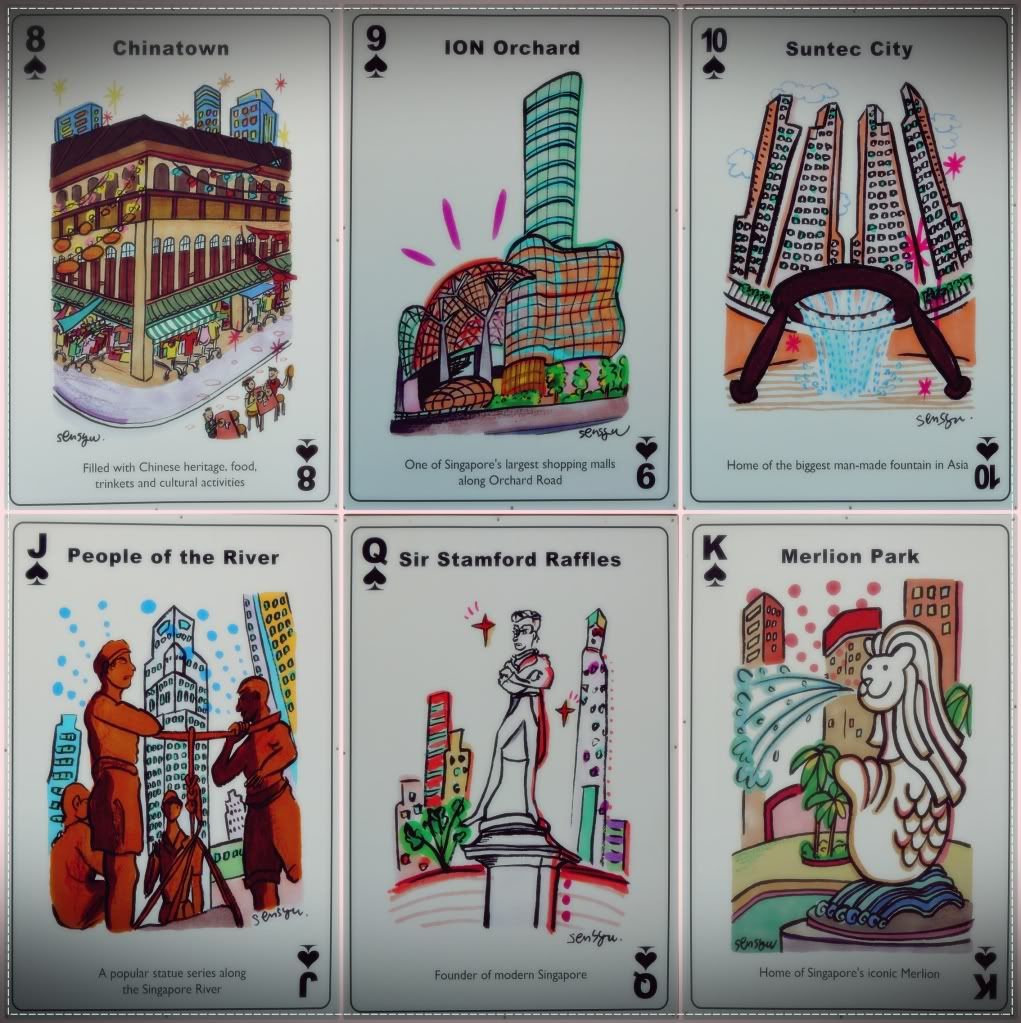 Then, I walked on further down towards Dhoby Ghaut and I chose to walk pass Orchard Central that direction. It's a road less walked on, not sure why, but I realize this side of road has lesser passengers. Maybe coz there's little to see?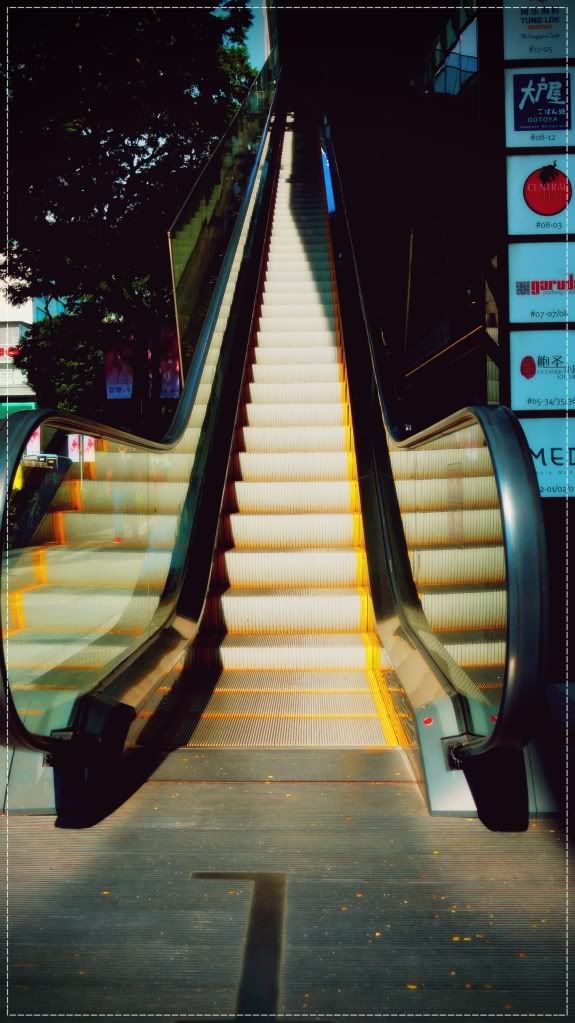 The super long escalator of OC.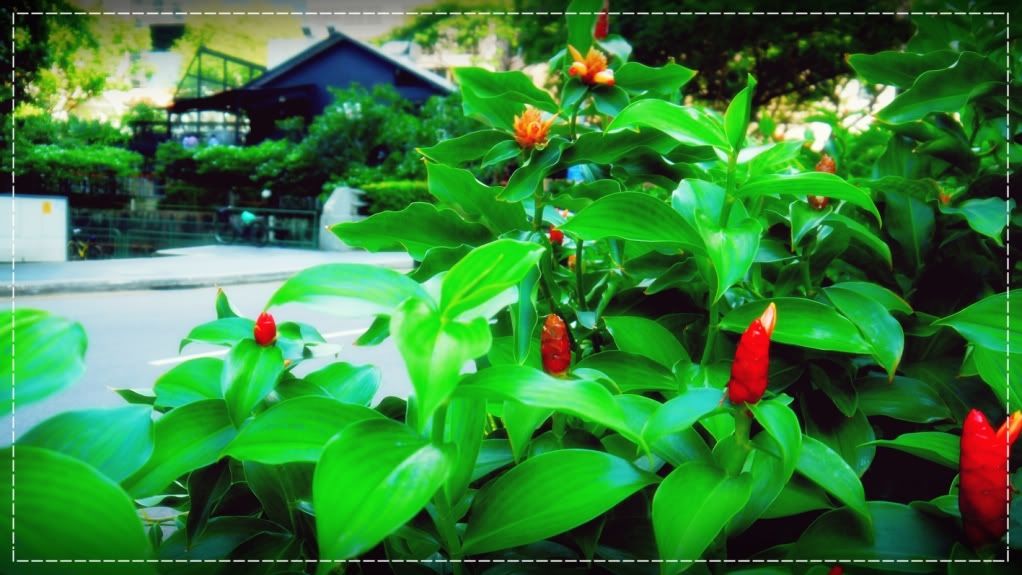 Looking over KPO from OC.
No no! I'm not pervert but wana show you guys, even Orchard has it's nature walkways.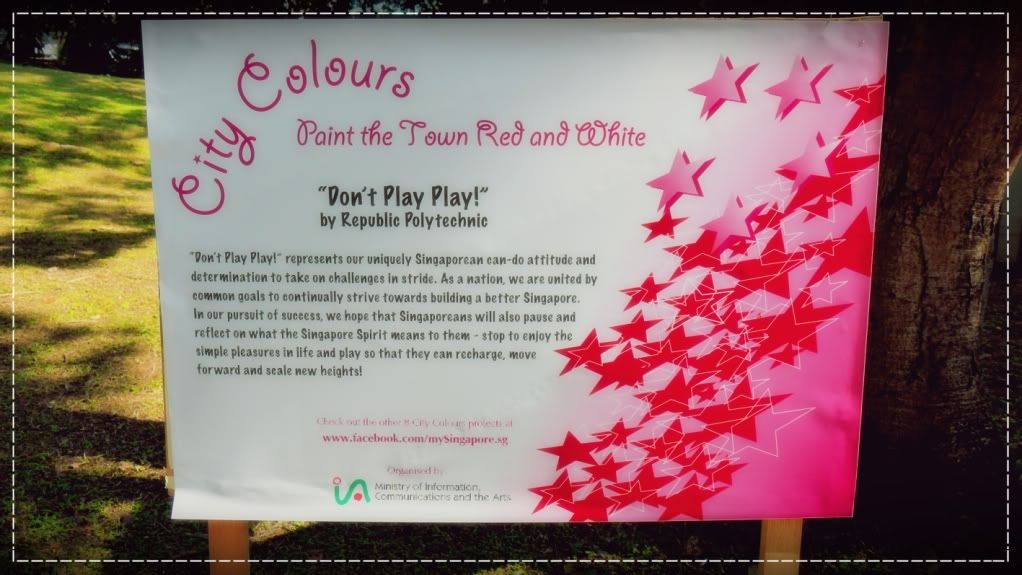 Guess what I spotted opposite Meridian Hotel?!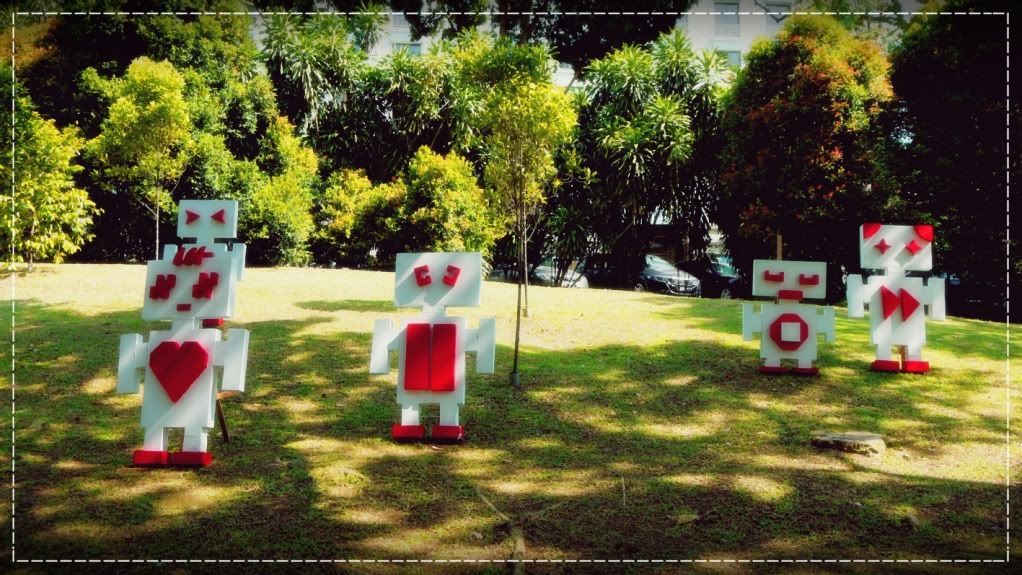 It's a hill and much unappreciated, but this day I took this route and spotted these little robots done by students in celebration of National Day.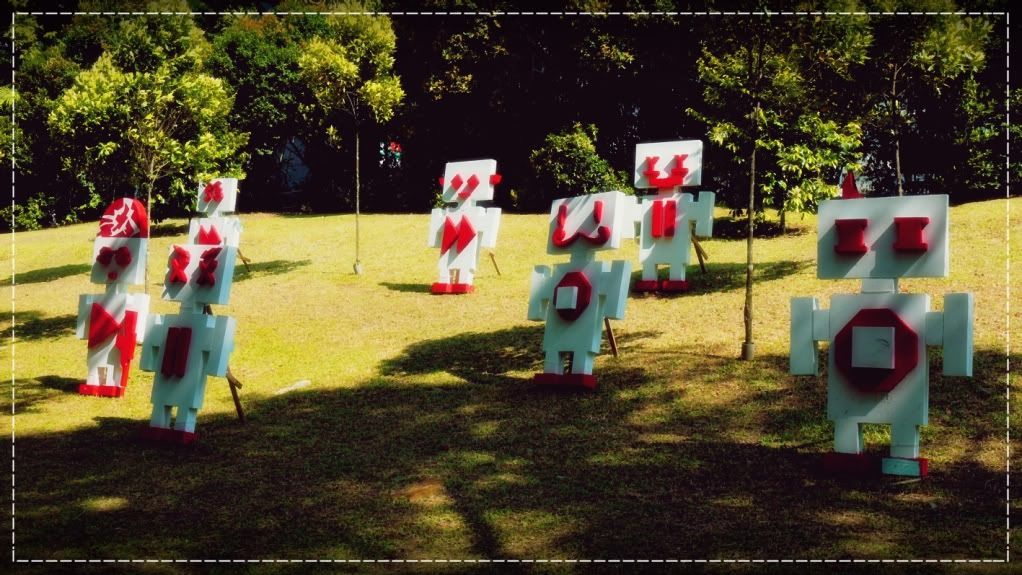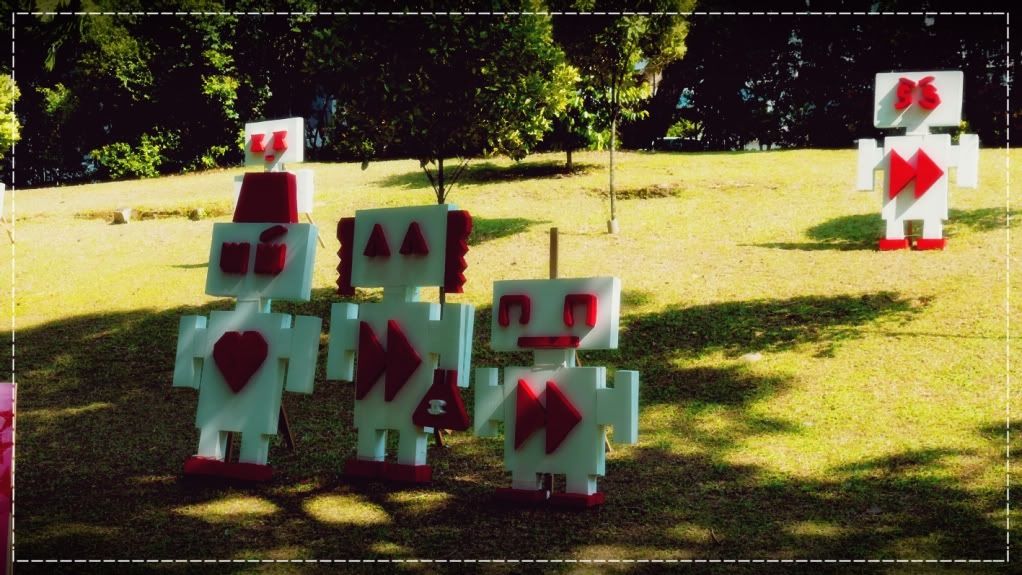 I love this family of robots!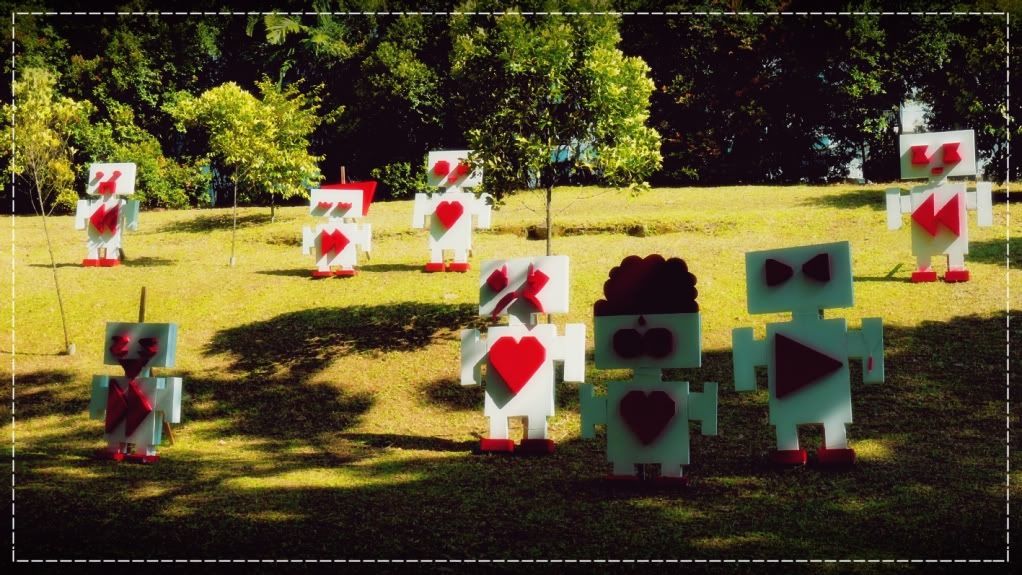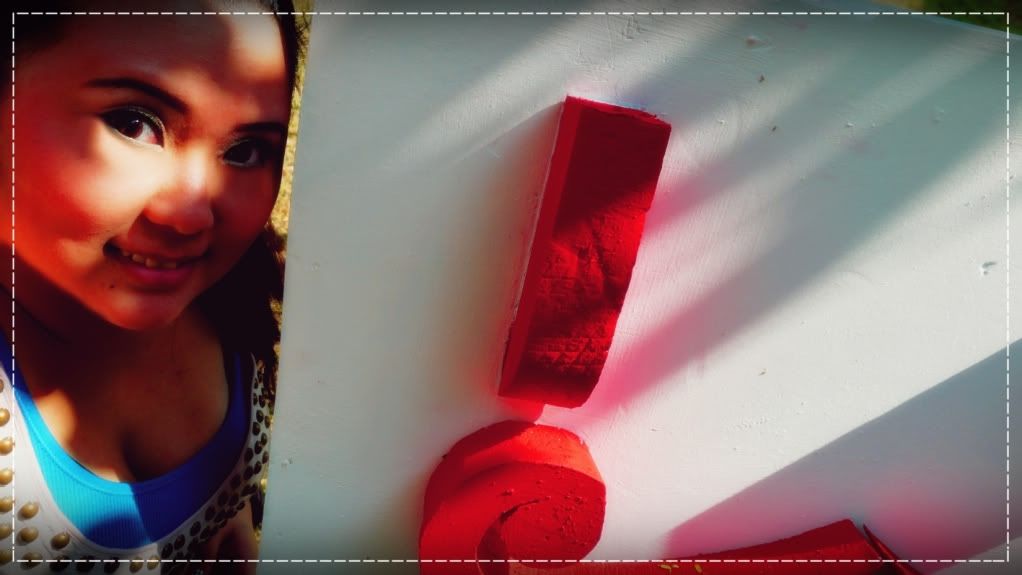 See how big they are?! My face is the same height as 1 eye!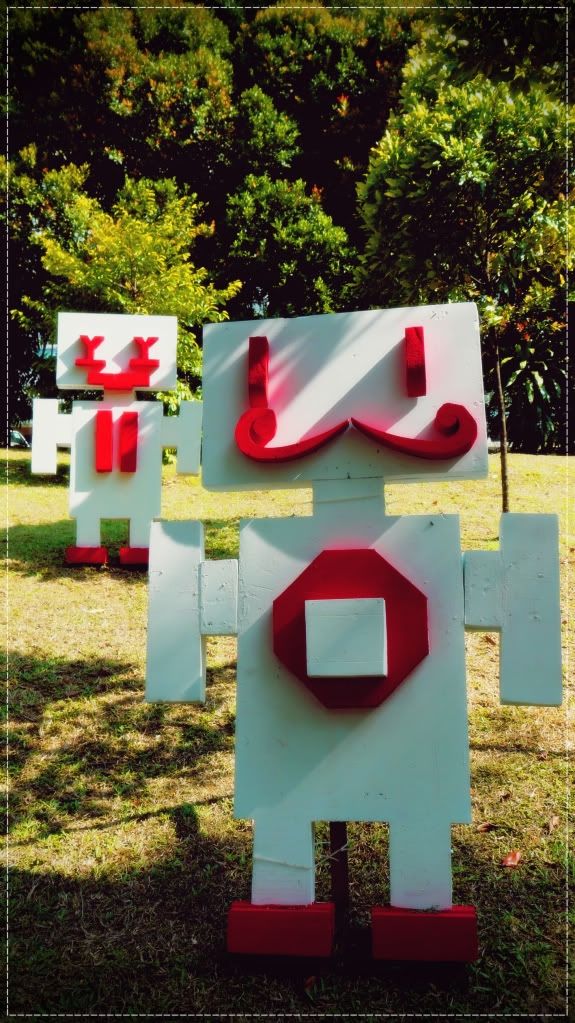 Duno y, just want to say "Mama Mia!" when I see him.
Why so angry?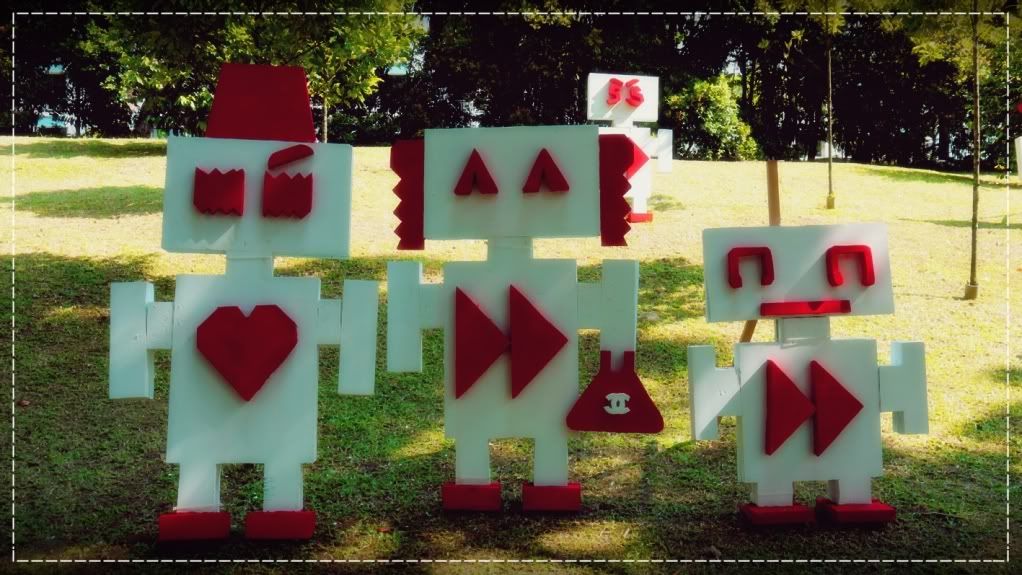 Mummy reminds of me.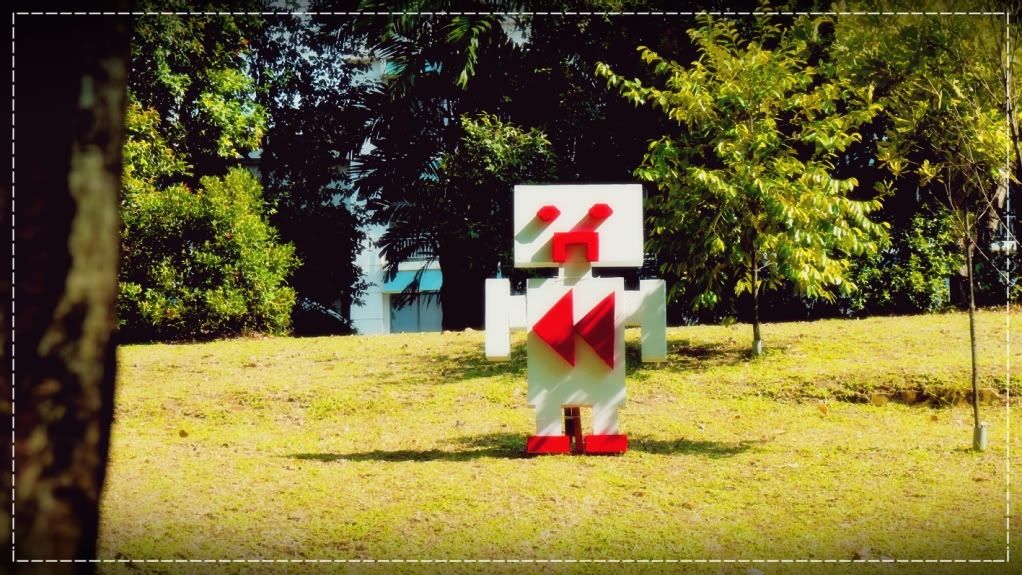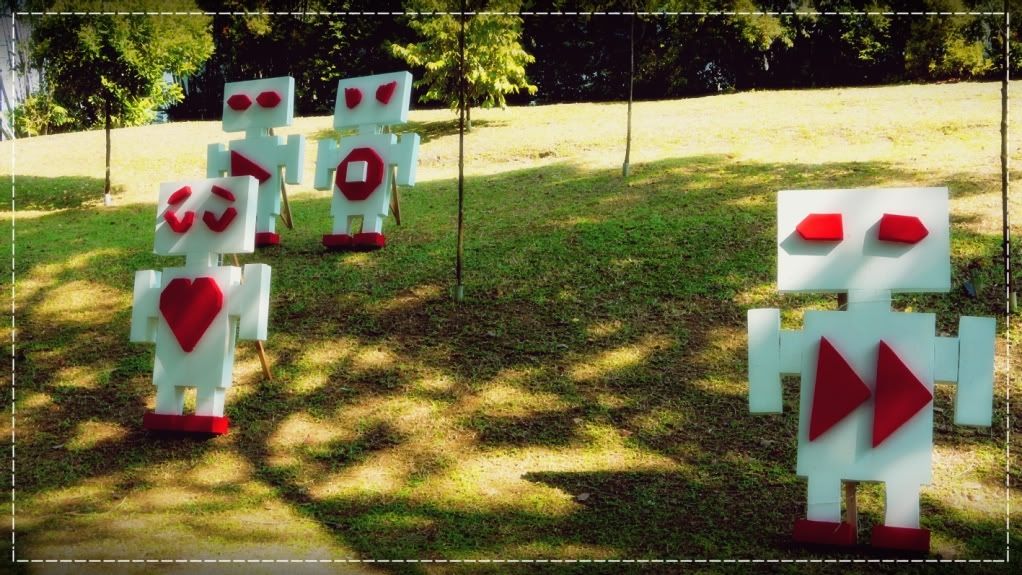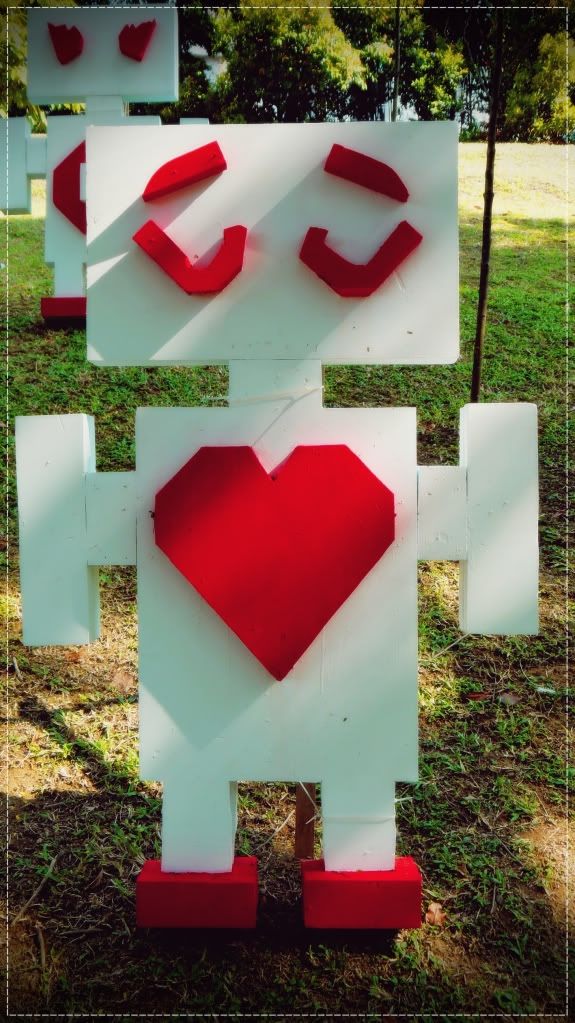 Feeling the love already?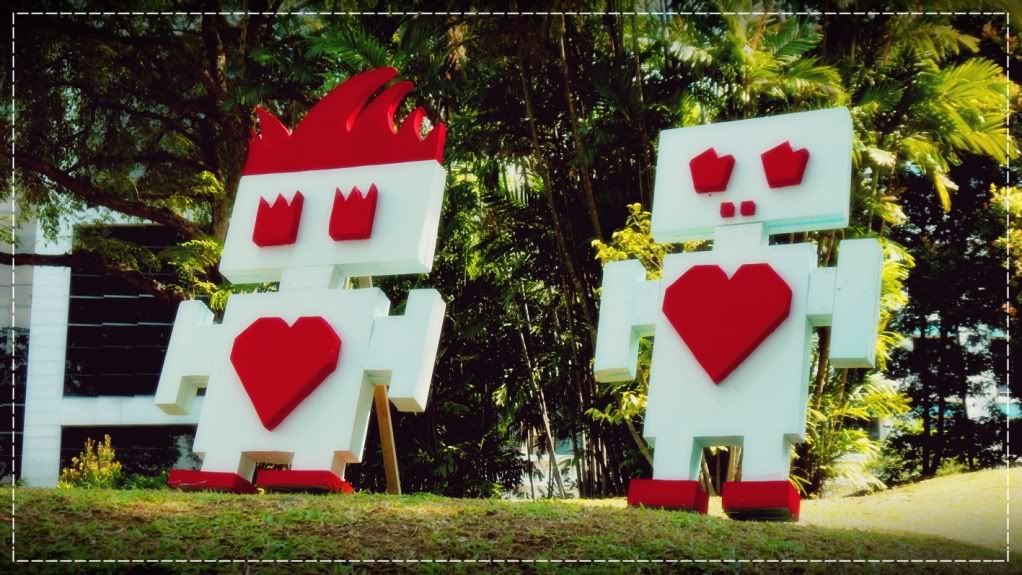 Then, at the end of the road, I spotted these 2 students doing something on the floor, and when I went over to ask whether are they doing another installation, she told me it's just her school project. She's doing a video and I didn't want to disturb her. So I just snapped a couple of pictures.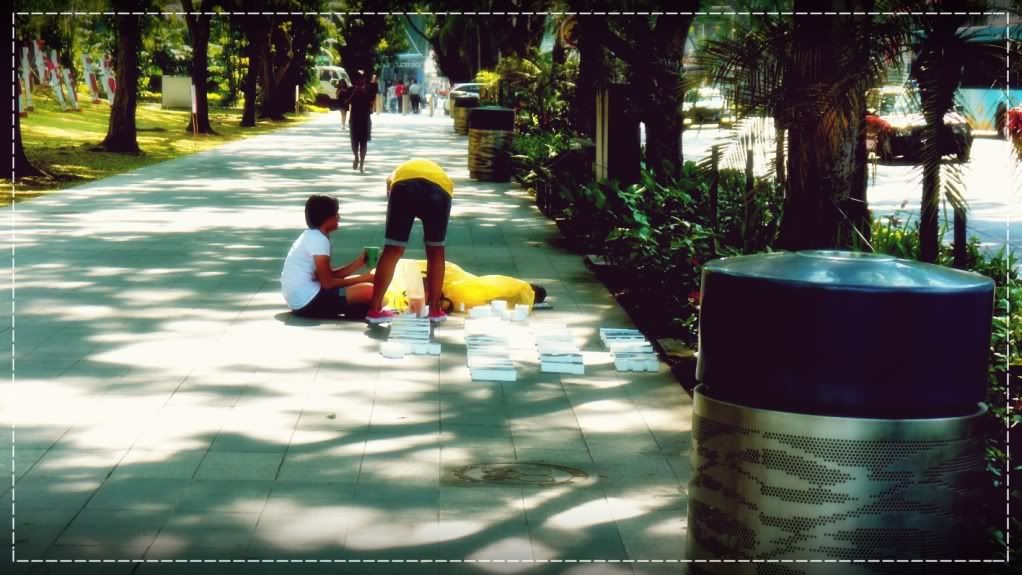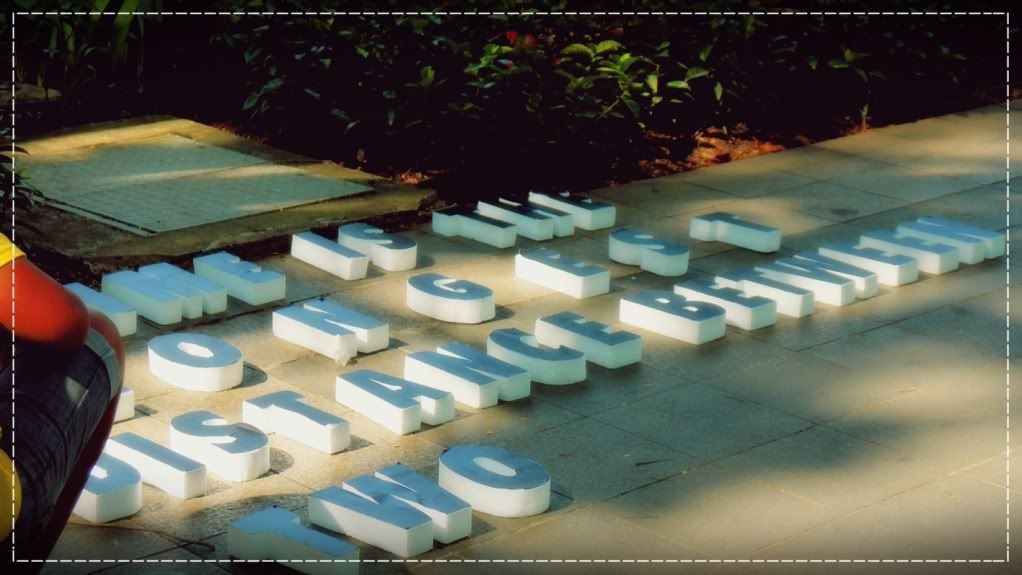 I think the last few characters were "P.E.O.P.L.E"?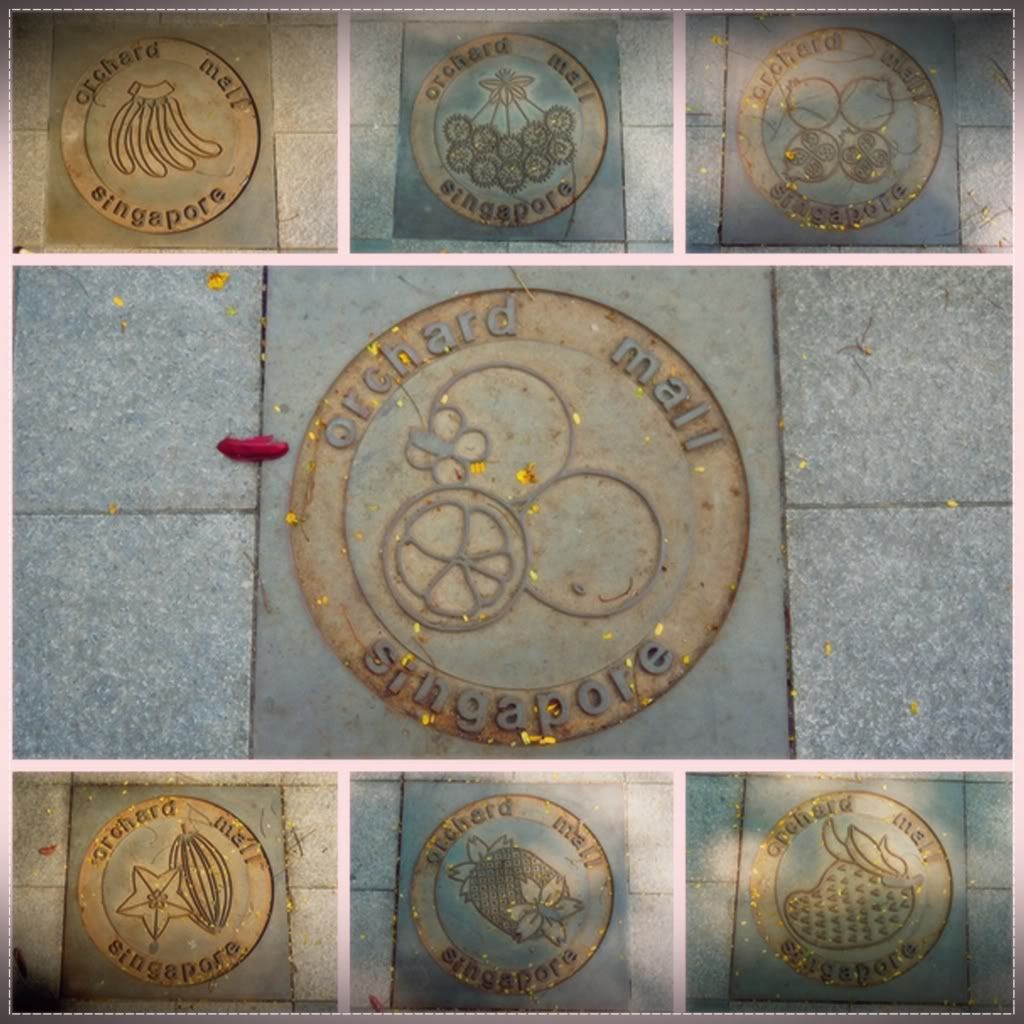 And one thing I like to do is not just looking for thing to shoot on eye level. I tend to look up or down and in this case, when I looked down. They were these plates on sections of the road with fruits engraved on them. Orchard Road used to be a plantation land, so these are the fruits that could be found at that time.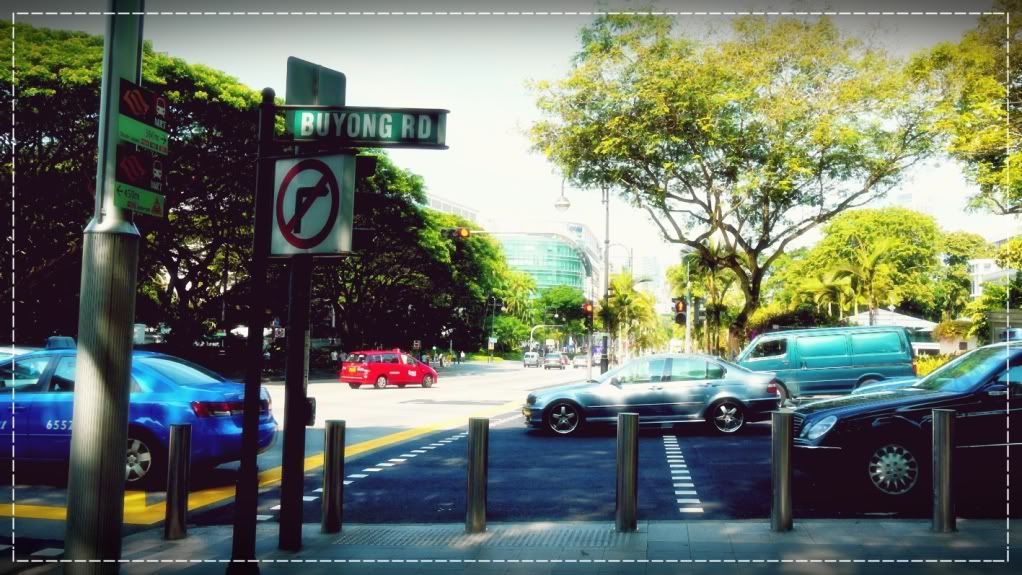 Yes, it's called Bu Yong Road but traffic is always super flowing on this road. Ironic eh?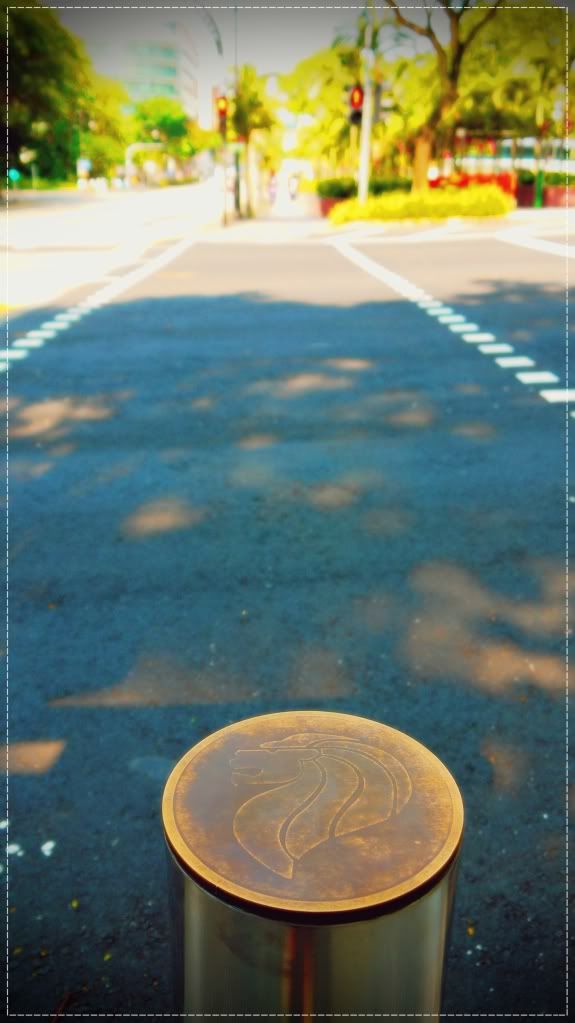 Yipee! With this logo, you know where I'm heading?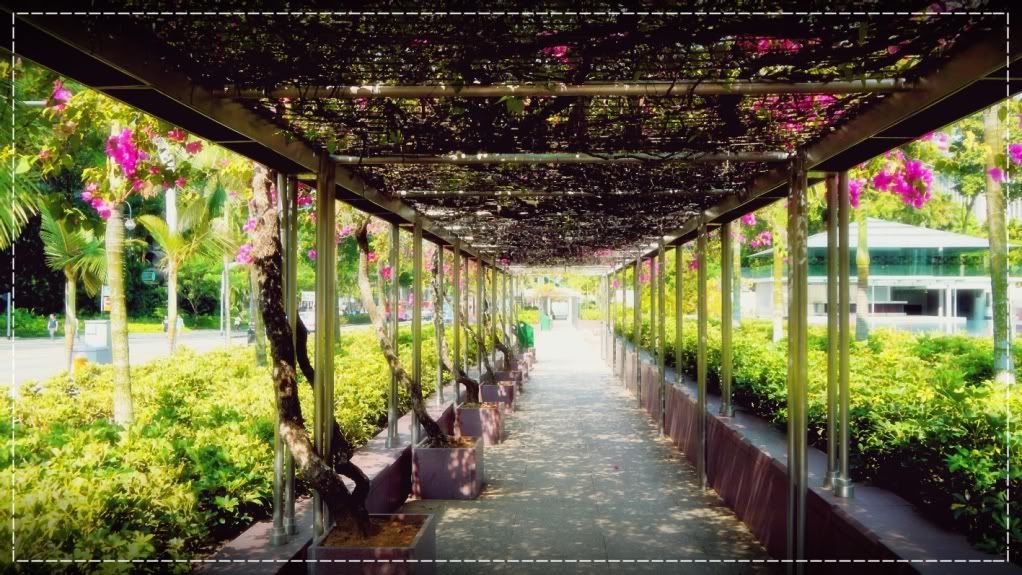 This used to be a couple fav place for wedding photos.
Yes! Have you guessed it right? Istana Park!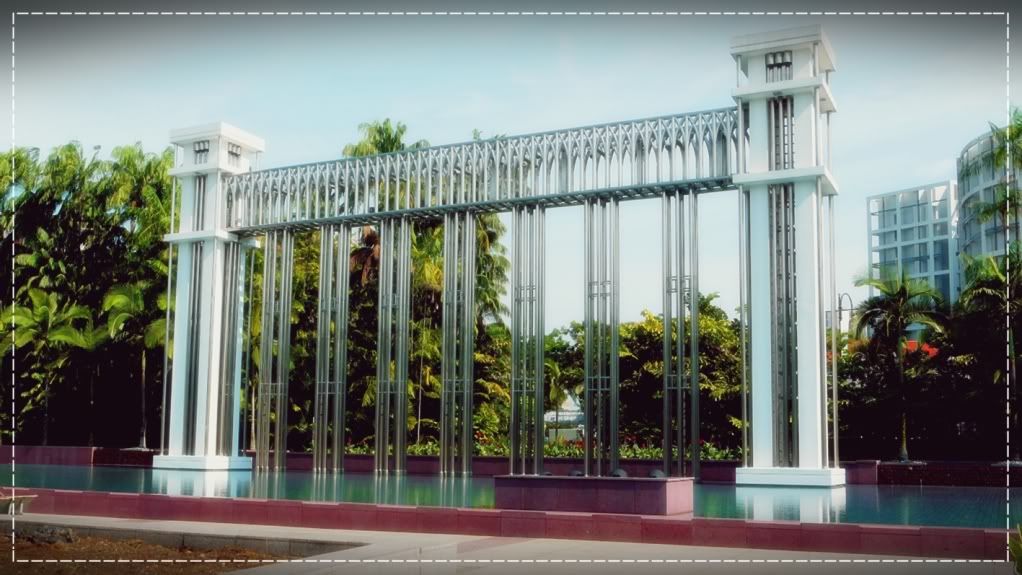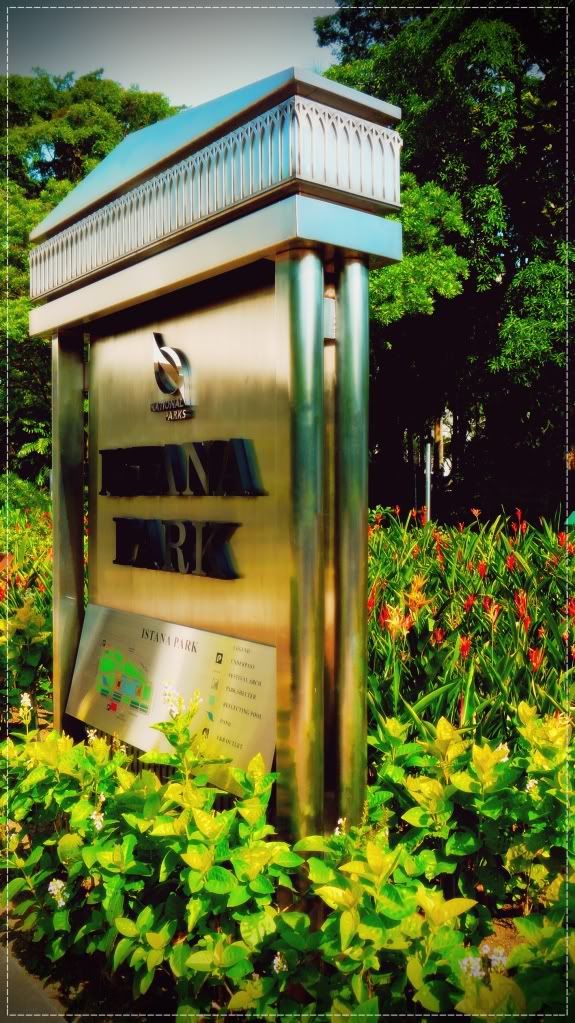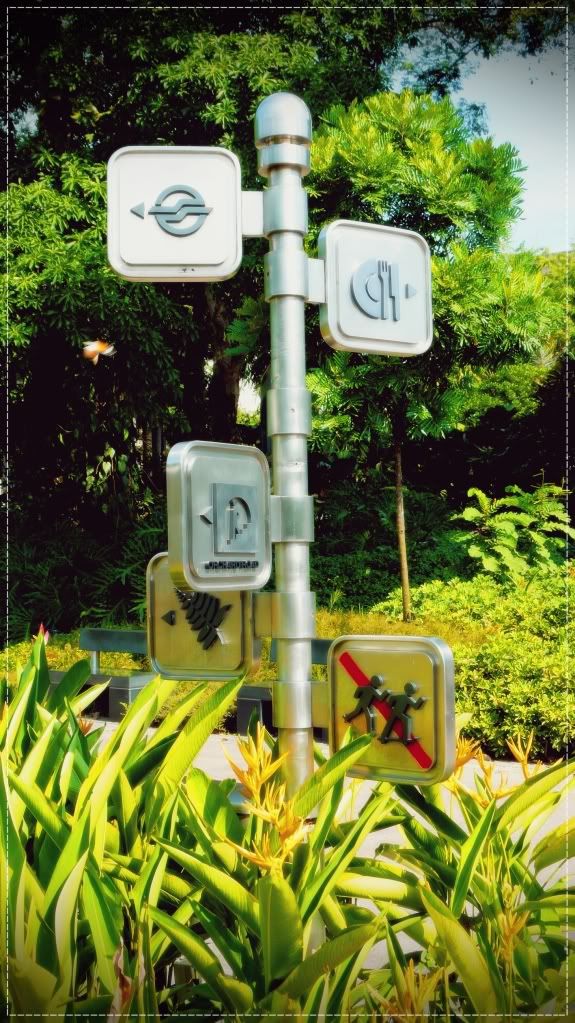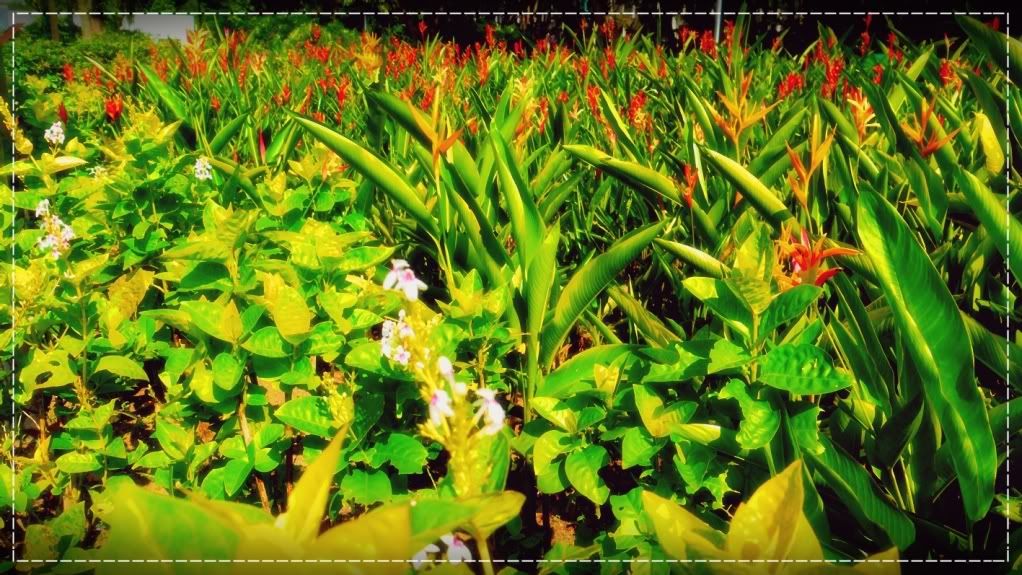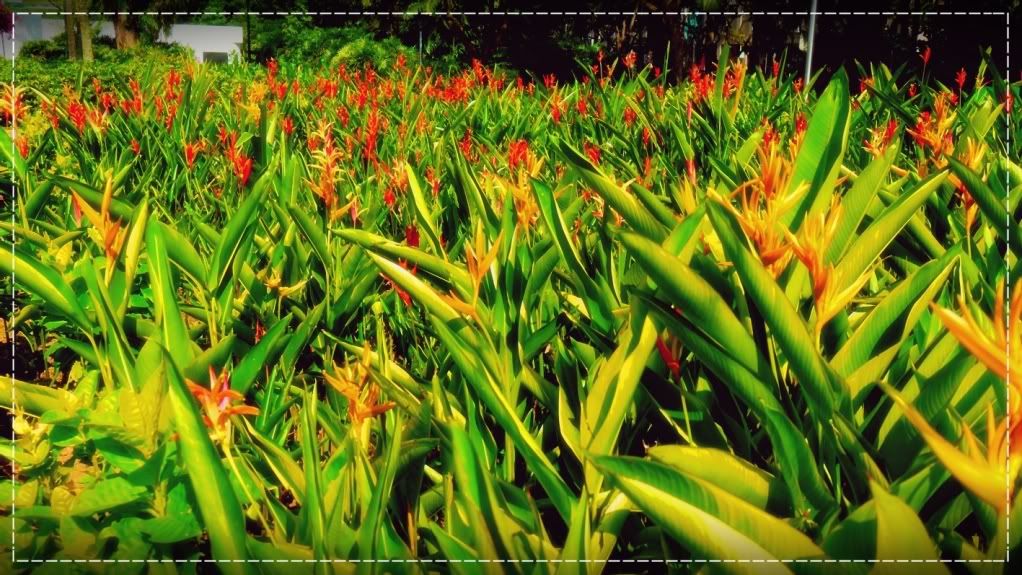 I hope you guys like my photos and inspire you to go explore around the beautiful place you live in. I bet you can find something new and fascinating that you don't get to see everyday. Let me give you some tips when out in the sun doing photoshoot before I finish...
DO's
Bring water, isotonic drinks
Apply Sunscreen, wear cooling clothes
Bring more memory cards, batteries and make sure they are fully charged
Always have your camera on standby mood, so that you can shoot right on the spot of 'incident'
Keep your eyes open as somethings just happens in seconds
DONT's
Destroy the environment. Eg: Flower in the way of your composition, you break it and throw away
Expect everyone will let you take photos, ask permission when you snap, especially in malls or restaurants
Muahz,
Christina aka Huney