Hi Huneybees,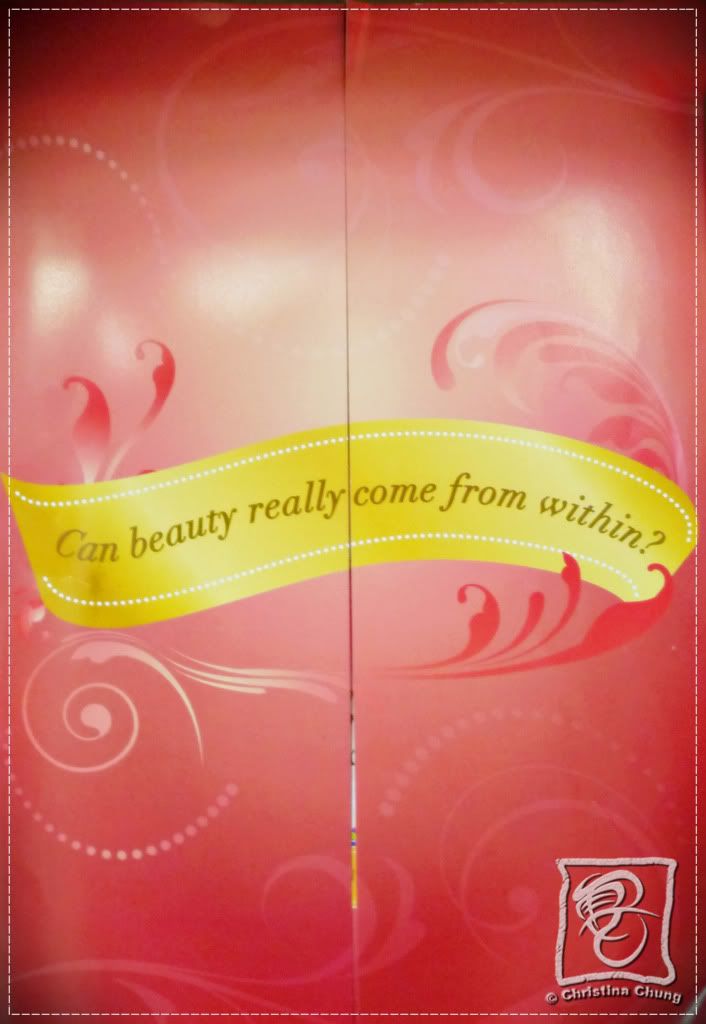 What is the most important thing to women? Beautiful radiant skin with great elasticity right? Let me introduce the all new
BRAND'S® InnerShine® Berry Essence with Grape Seed Extract.
And I was down at the launch event with Miyo and now I'm addicted to the drink. :)
The all new Brands Innershine Berry Essence with Grape Seed Extract is rich in OPCs (Oligomeric Pranthocyanidin Complexes, that improves the skin's elasticity and keeping it firm. Together with 5 premium berries (Blueberry, Blackcurrant, Chokeberry, Acaiberry and Cranberry) specially selected from Europe and America, the drink is "empowered" with Anti-Oxidants and Anthocyanins. This is definitely a super choice for ladies to maintain youthful and glowing skin.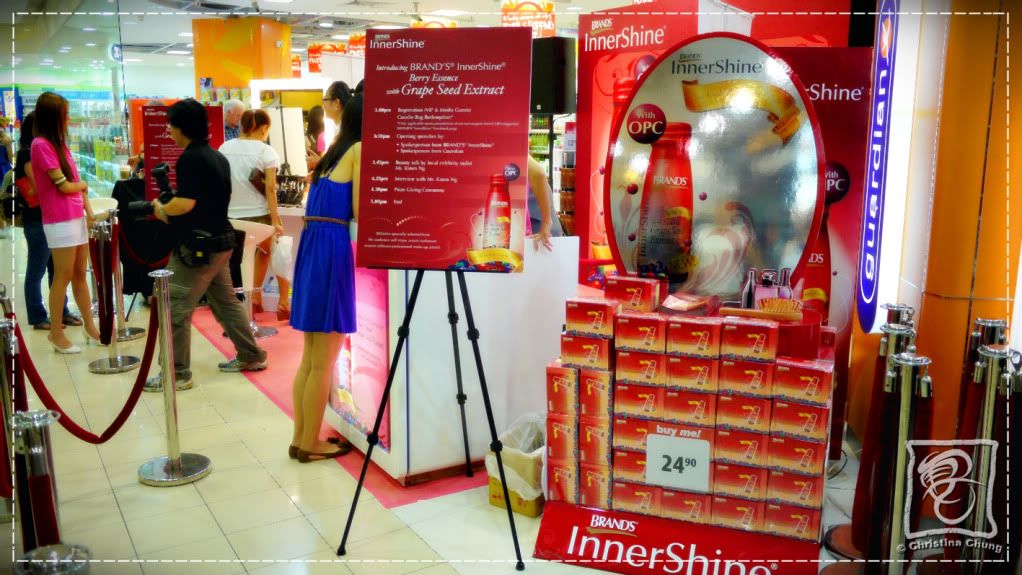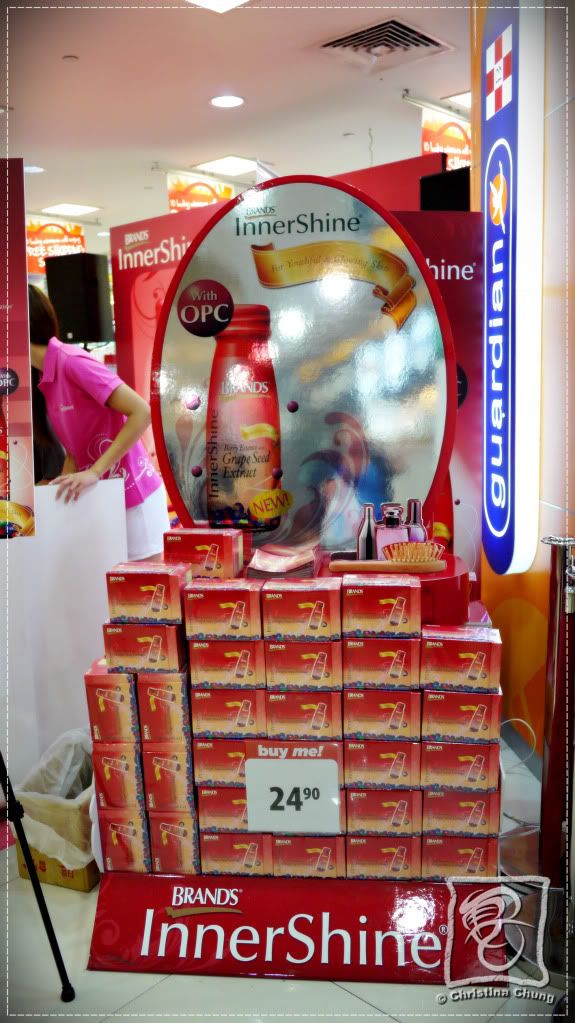 Beauty at a small price. :)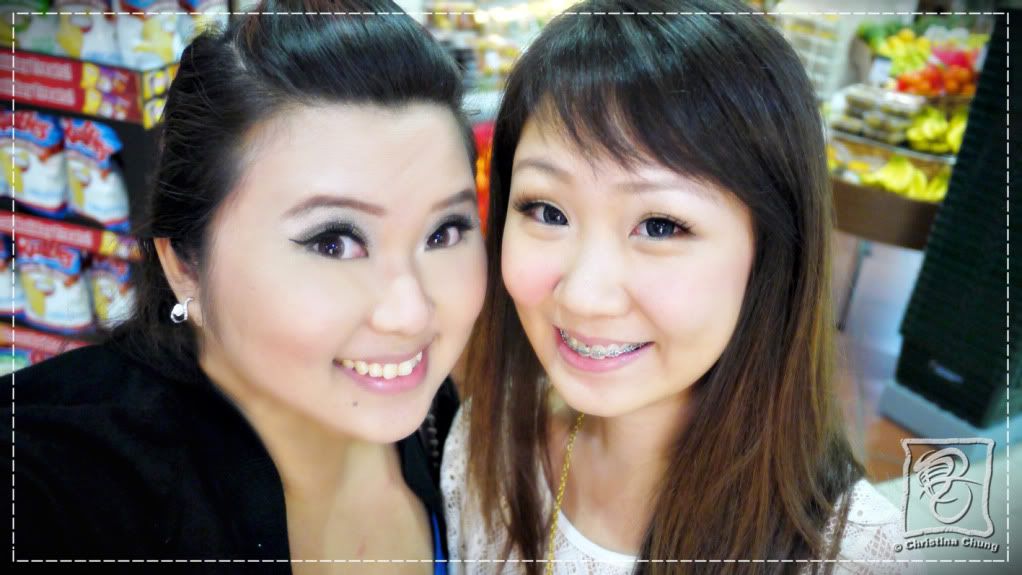 A pic with Miyo before the event started.
When we got there, we were asked to join the mini makeover and at the end of it, there will be a little "pageant" for the Miss Natural Beauty. :)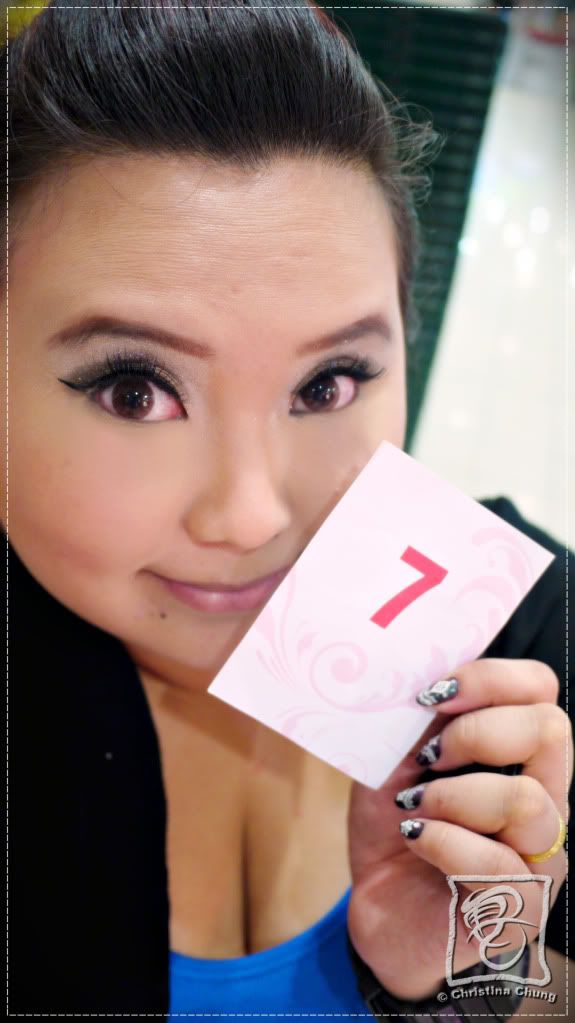 I'm Number 7.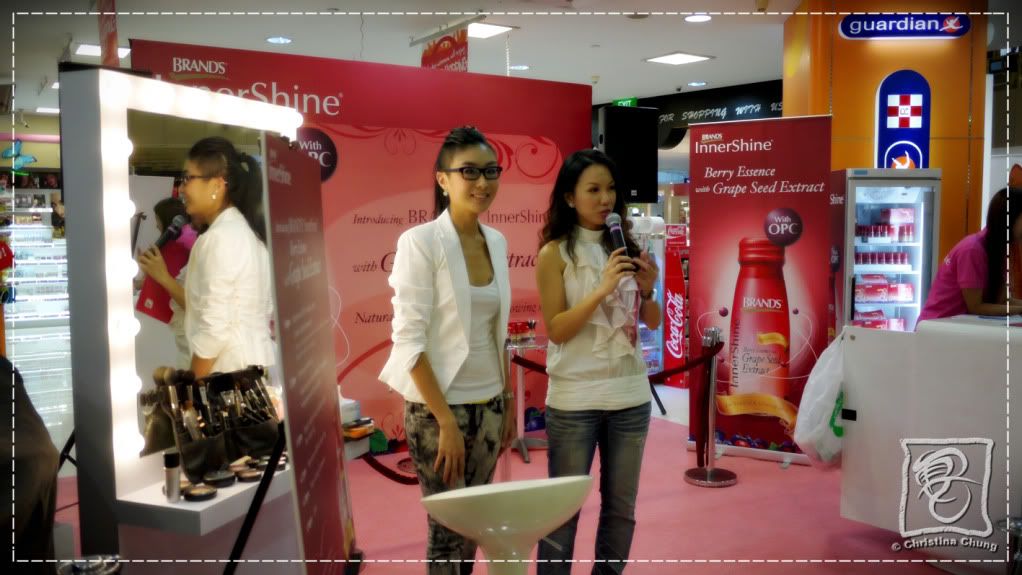 Introducing Makeup Artist , Stella from HK. She looks amazingly like Kelly Chen!!! Like photostat u know?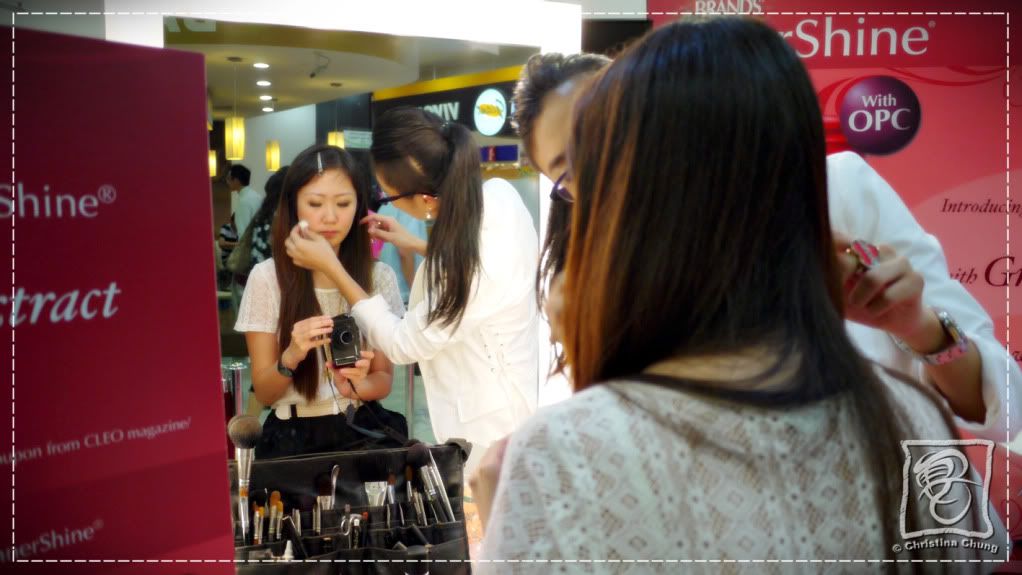 Miyo first. She's Number 6.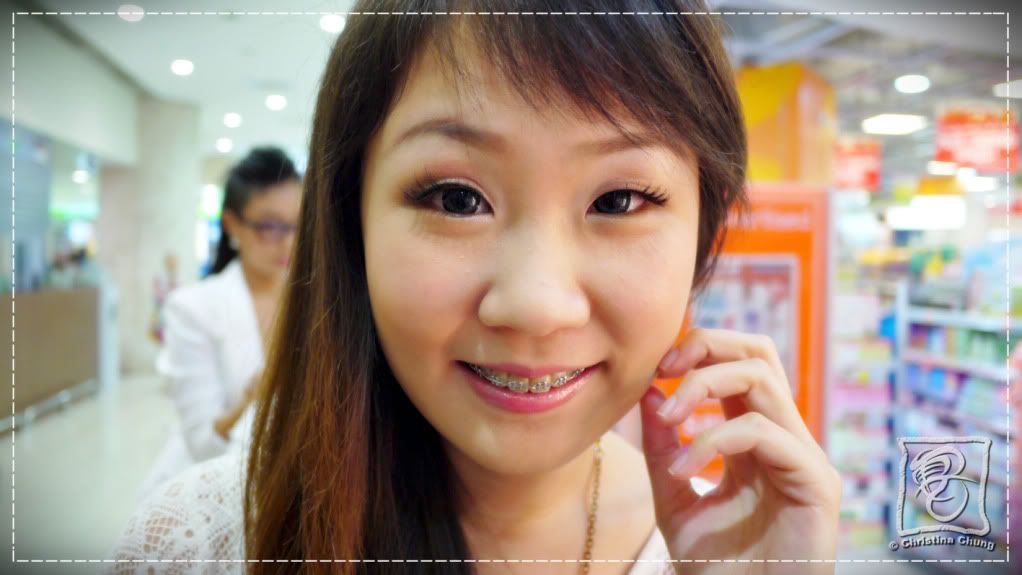 Stella, enhanced her eye makeup, gave her rosy cheeks and a hint of lip colour.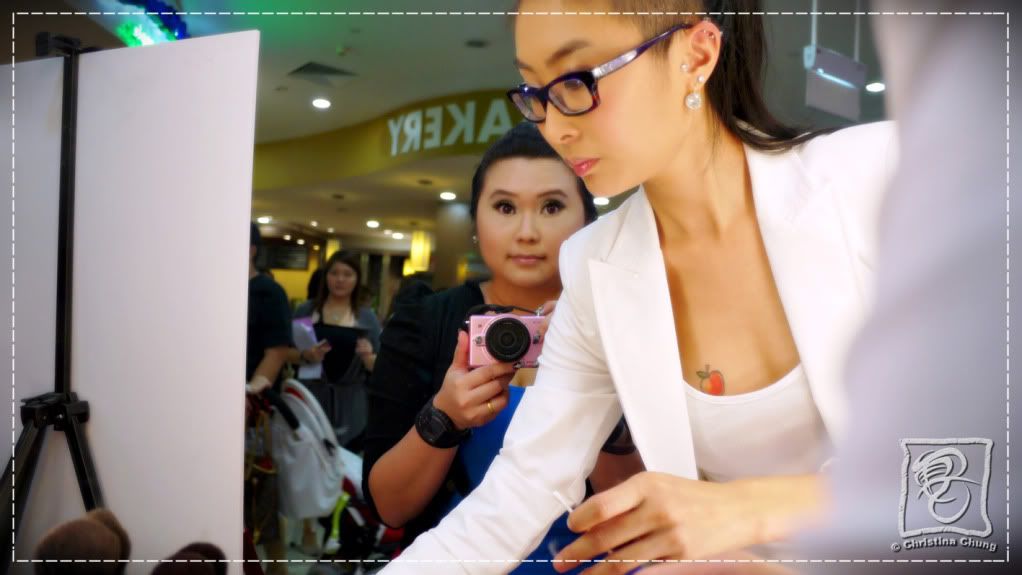 Dun look at me, see Stella's tattoo? So tempted to get one myself.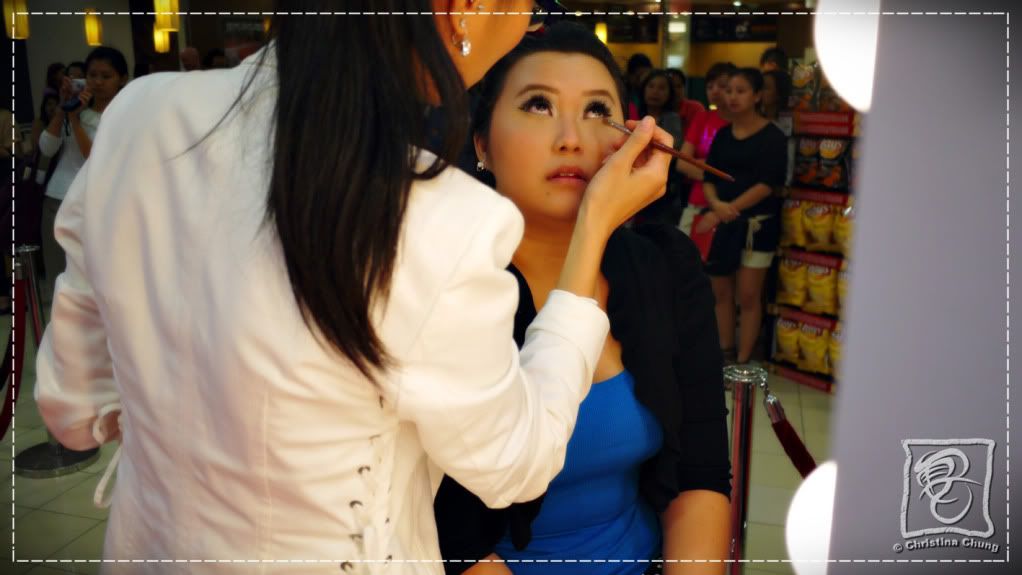 My makeup was pretty much done, so she could only touch up the smudging under my eyes.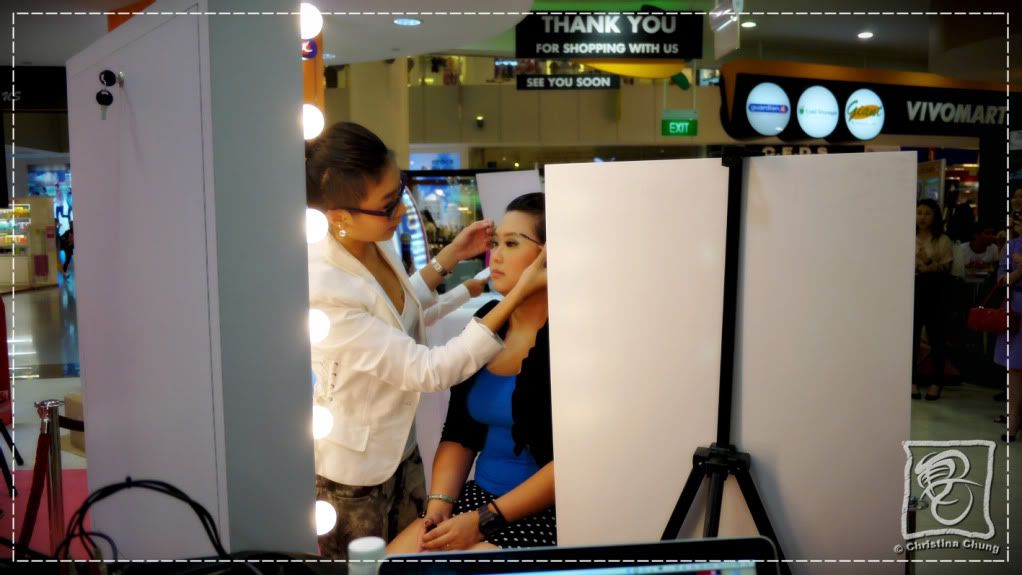 All done!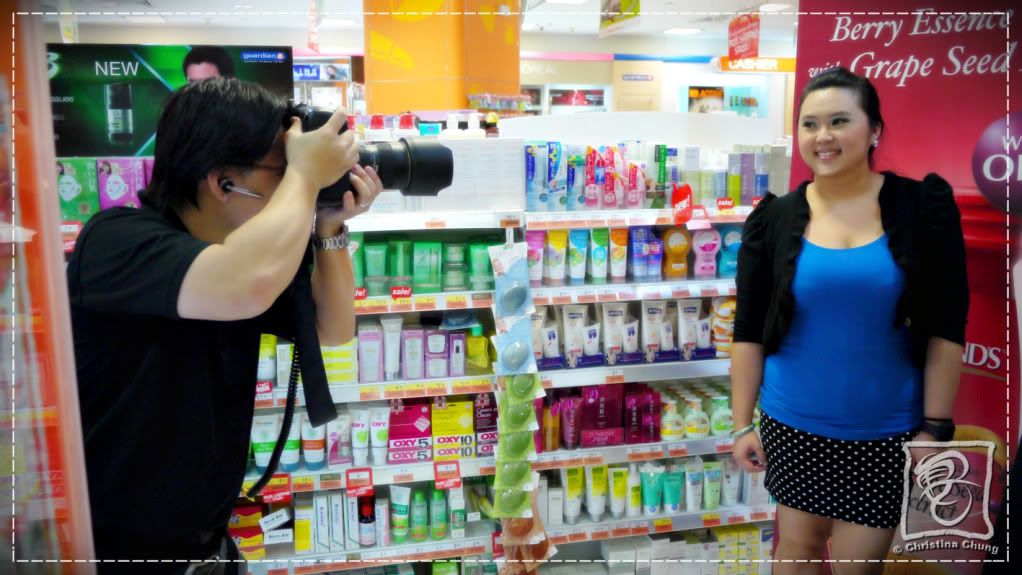 Professionally taken photo. :)
Of course must take 1 with Miyo.
Then, they introduced local celebrity stylist, Ms. Karen Ng. But the first time I was staring and fell in love with is the Dsquared2 Skeleton Heels that she was wearing. Super fierce man!
A pic of the heels I found online.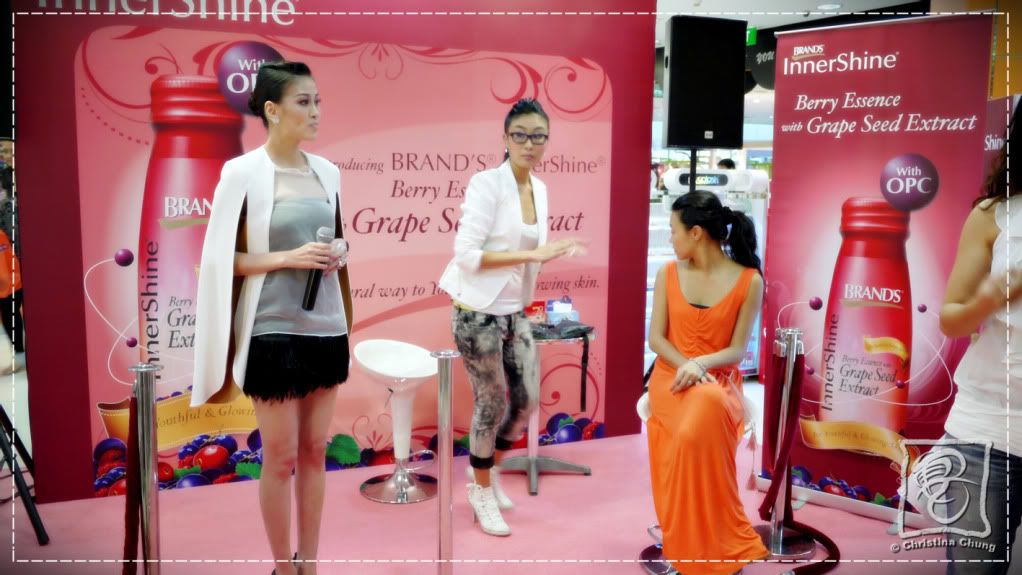 So Karen and Stella gave us live demo on how to achieve the Fall's nude look.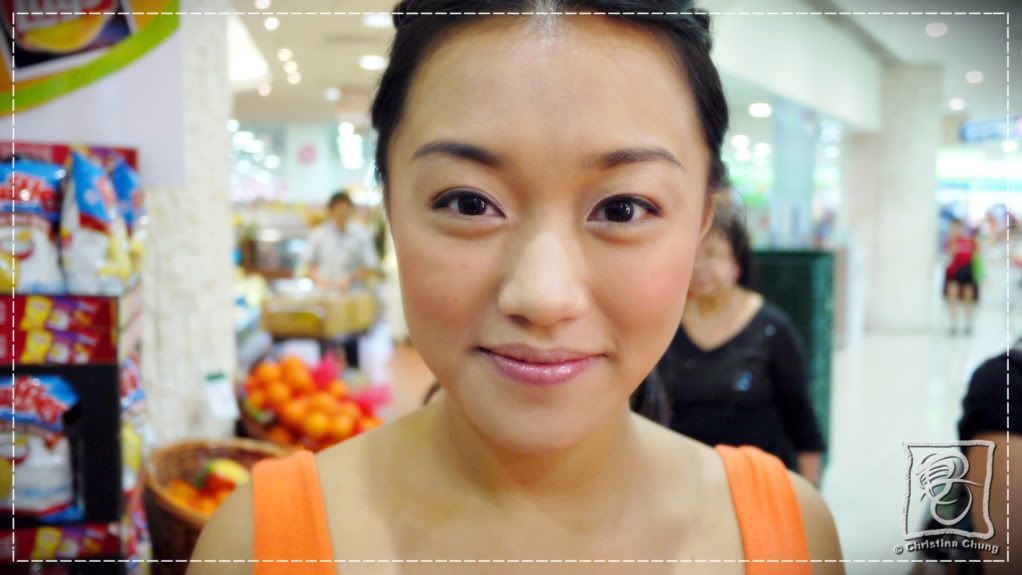 This is the finished look. Effortless pretty right?
Next up, 1/2 of our very local twin blogger, Hayley was model for the makeup demo. She was given a more colourful and bright look as she was heading out later...
So lovely right?
I even bumped into fellow blogger, Shu Qing at the event!
After a short interview with Karen Ng, it was time for the prize ceremony and announcement of the top 3 Miss Natural Beauty.
Miyo and 2 other ladies got chosen as top 3 ad I was happy too, coz I got a little gift from Brand's for participating.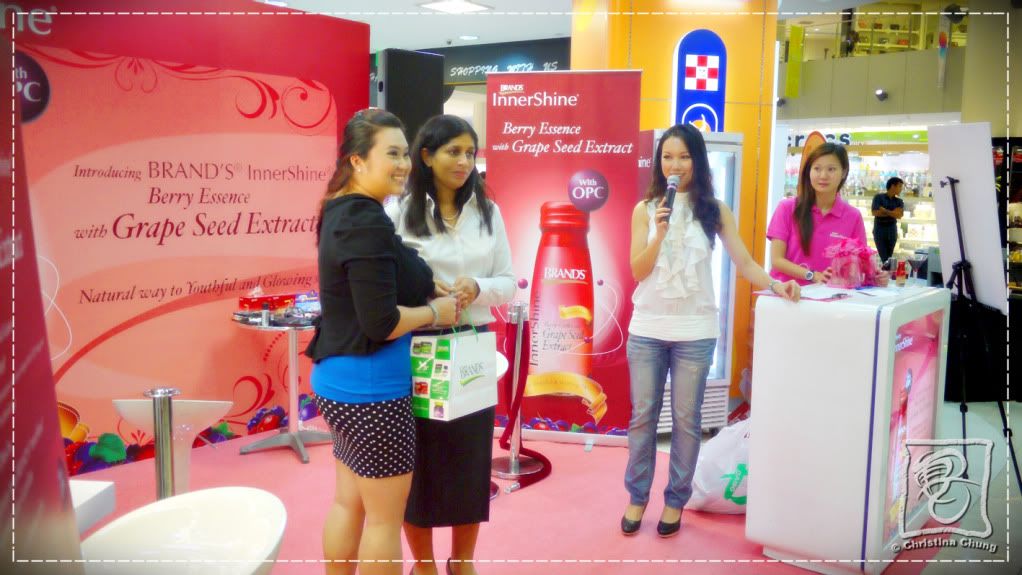 Some photos for keepsakes before we leave....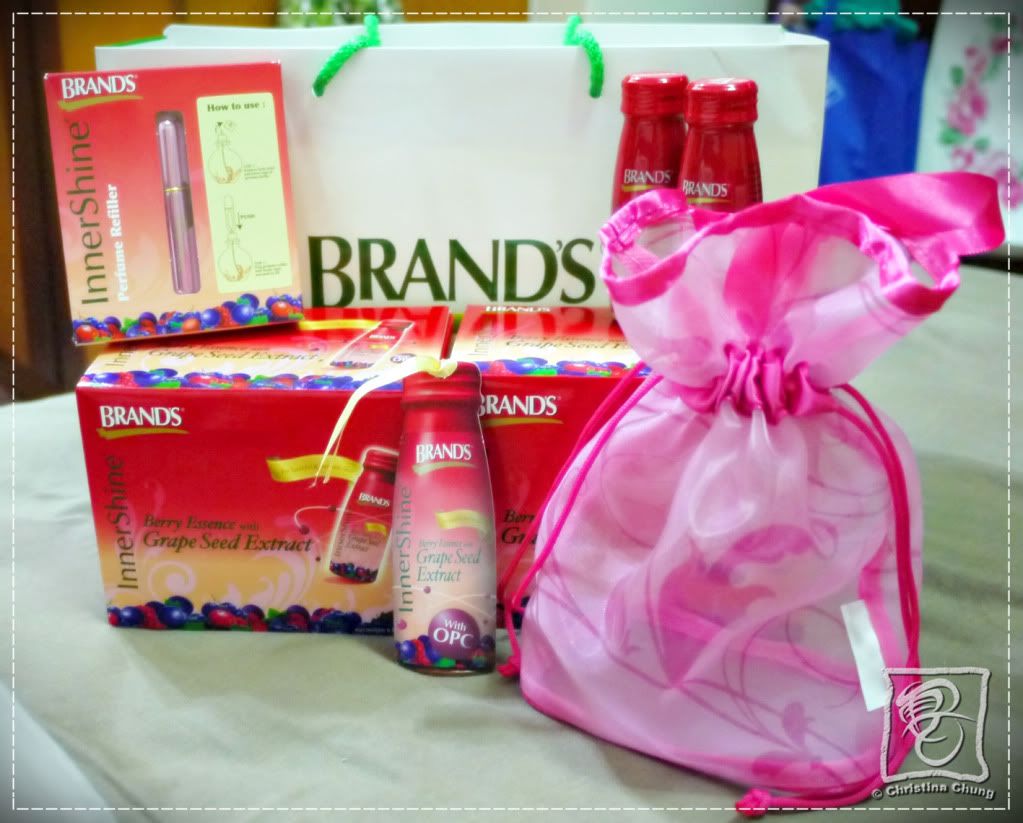 See what I got to bring home?! 2 boxes of Brand's Innershine Berry Essence with Grape Seed Extract drinks!!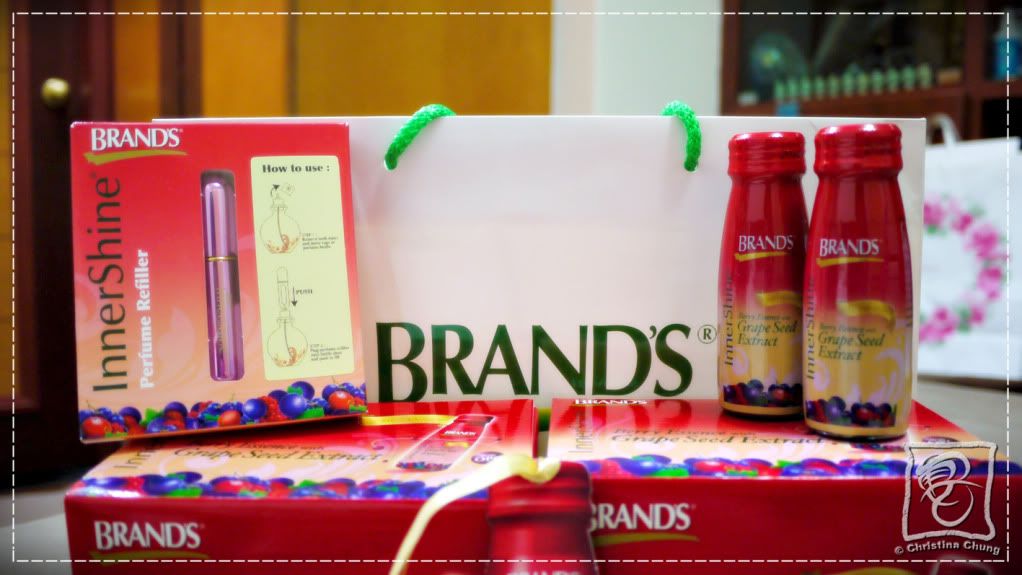 There's even a perfume refiller to bring around. Now I can look good and smell good!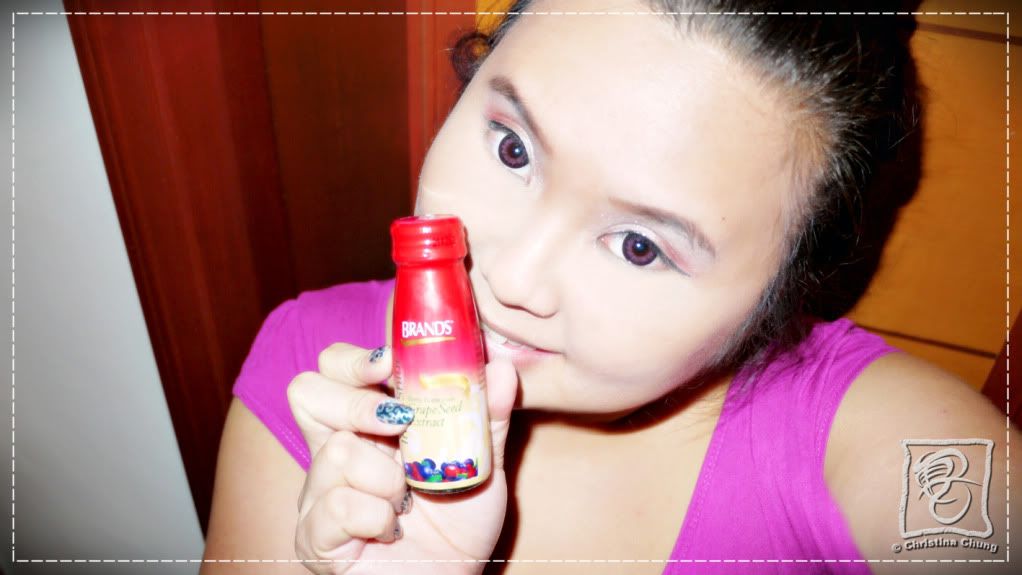 I'm drinking them everyday now. Chilled is the best way to have it.
Cheers to radiant, beautiful skin!