Hi Huneybees,
Thanks to Nuffnang, I got a chance to be part of the
PUMA Social Club Singapore Finale Party
. PUMA launched a new collection recently, all in honour of the after hours athlete, champions of late night games, revel in ping pong, foosball, darts, bowling, pool, and other sports with a drink in their hands. And victory is all about a phone number instead of a trophy.
And today, The PUMA Social Club ended with a grand finale event at Old School on Mt. Sophia. I brought my hubby along since it's been a while we went out for some fun...
SO! I shall speak no more and let the pictures do the talking...
Walk this way... Talk this way....
Check out the queue. These people are dang early...
Update FB status while queuing...
Taking a pic together while the crew get prepared....
Yipee! All set to go!
PUMA Social Club and the icons neon-lighted.
I took a pic with these bowling pins, but it's taken by the PUMA photographer. Will post once I get it!
Check out my huge bat!
Looking into the Social Club.
Taking a pic with skaters who went round taking Polaroids for everyone.
I spot another bat.
Shoes were dangling off the ceiling.
And shoes were stuck to a wall. I wana pull a pair home man!
Cute ang mo-s at a game of Ping Pong. I noe guys will have their eyes on the lady on right....
What drink would you like SIR?
Quotes from the campaign all over the walls.
Then I spotted the icons on the floor. They're all light reflective!
Watches for sale.
I have my eyes on the gold one....
A game of Foosball.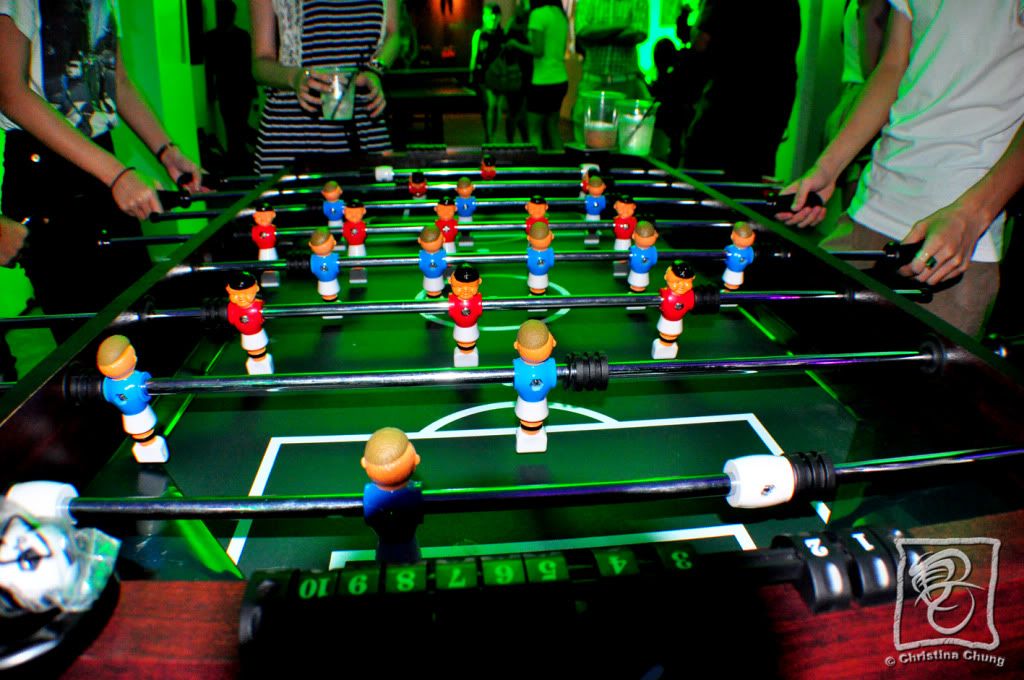 Then we tried out the Air Hockey. We were so happy playing, we forgot to take pics of ourselves....
Merchandises for sale.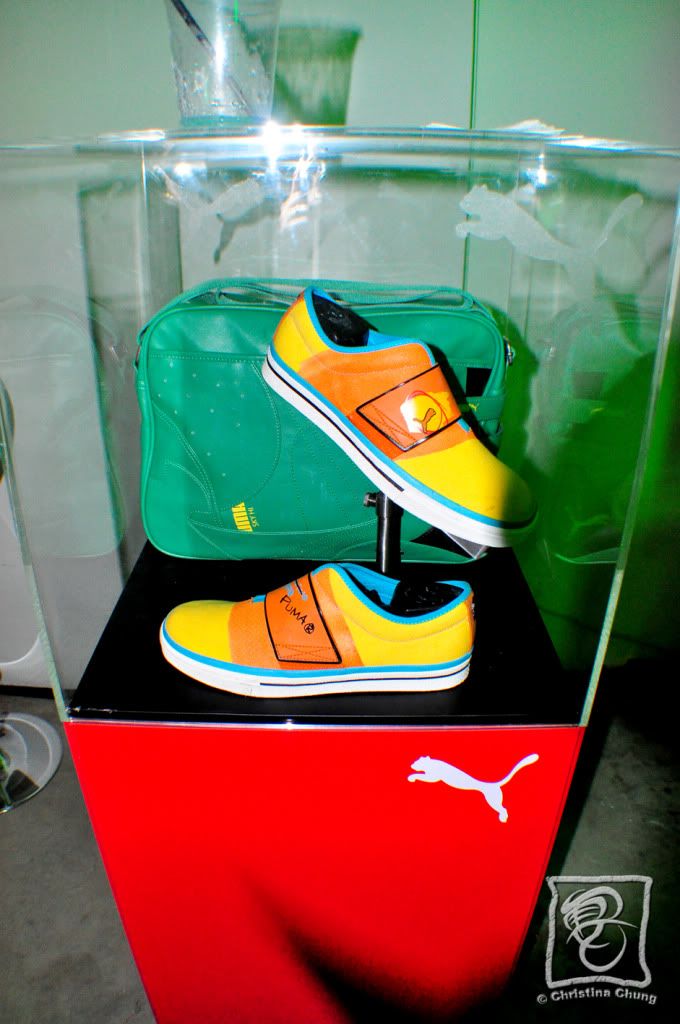 Bright colours to catch attention in dark clubs.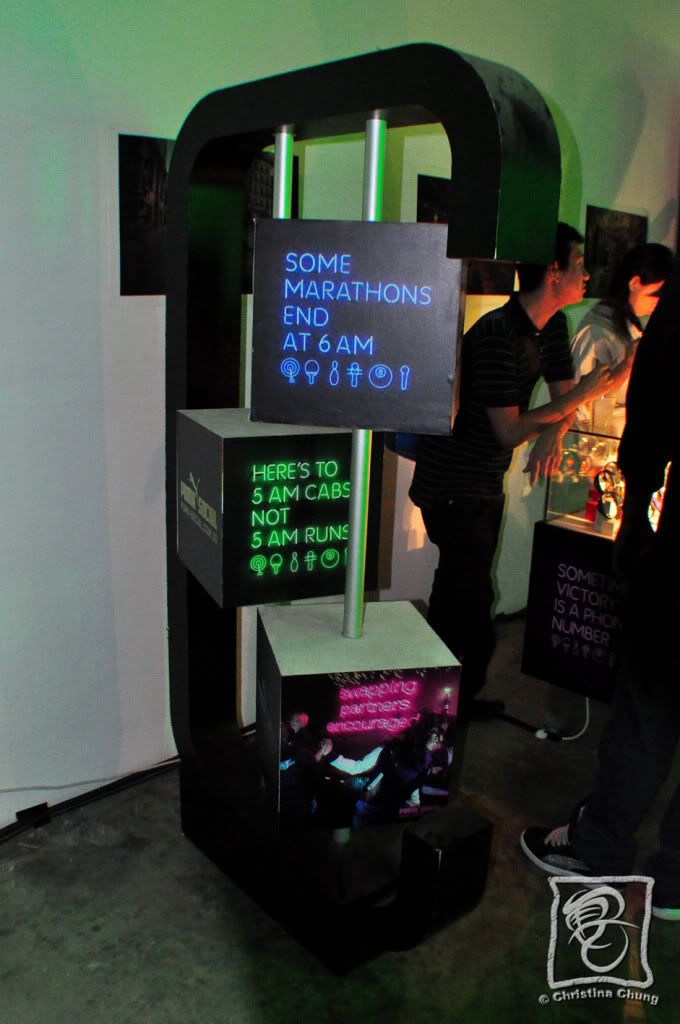 Playful standee that reminds me of an Abacus.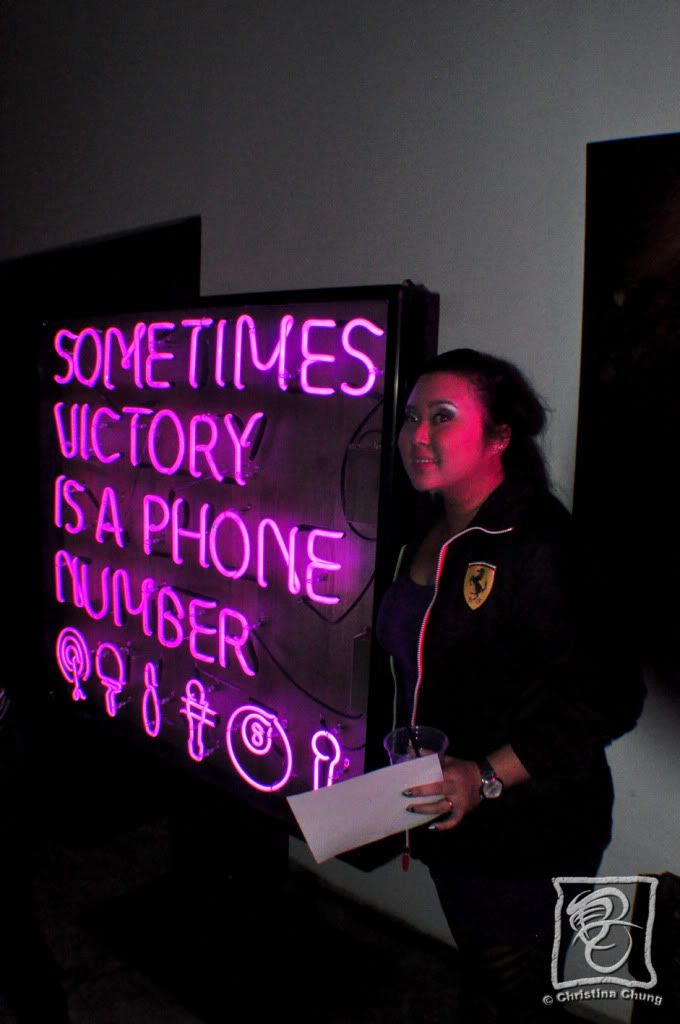 I took a pic with a neon light board while waiting for my drink.
Guess which colour ball we got?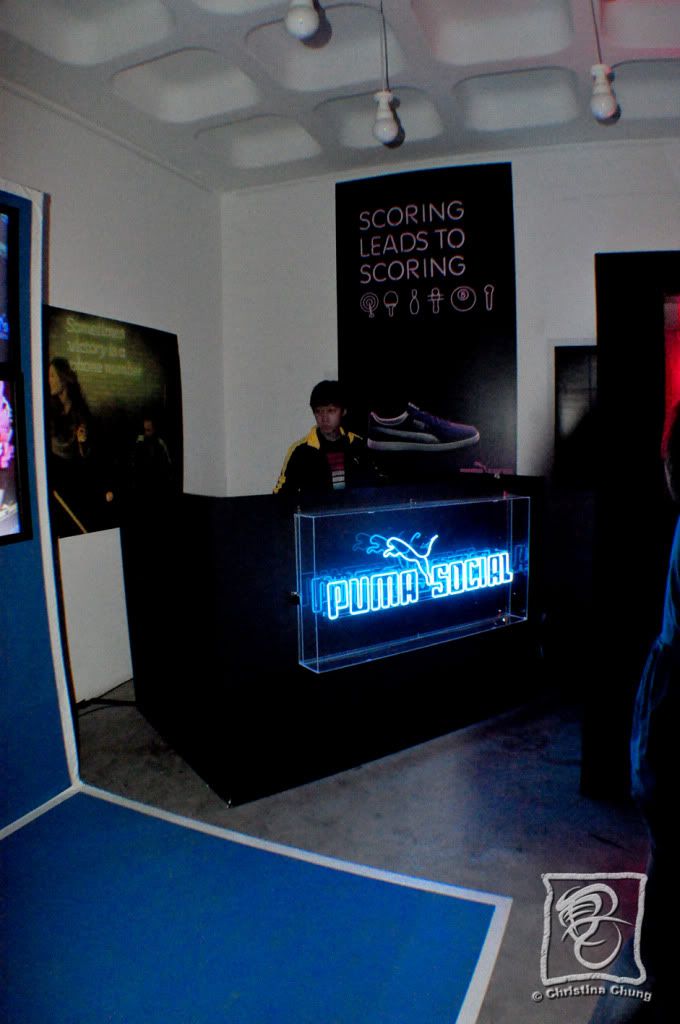 DJ play that song for me ~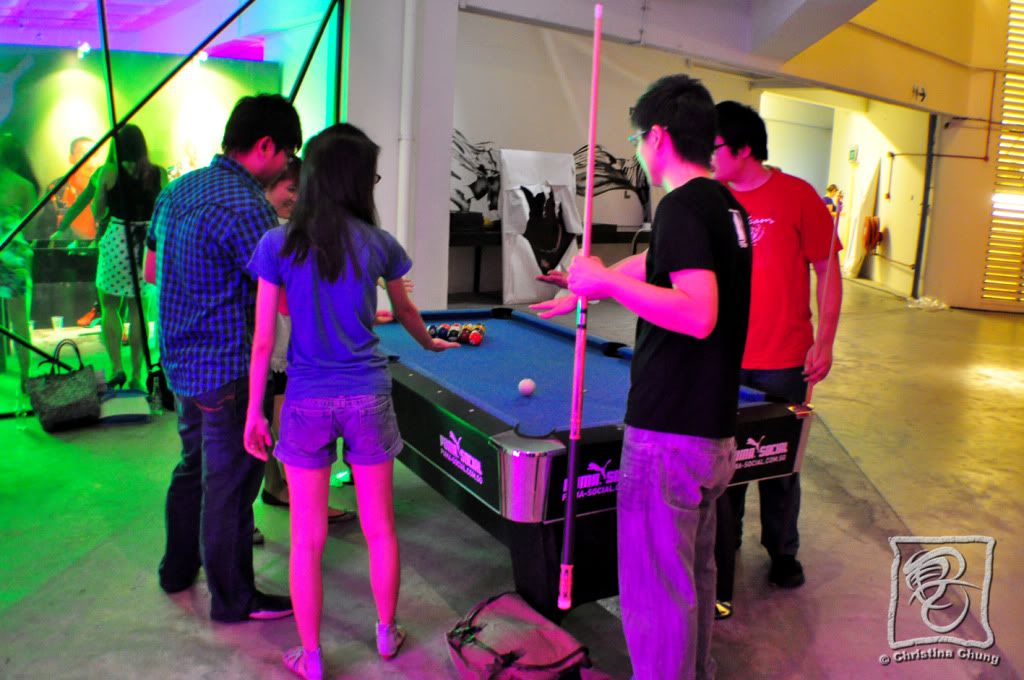 How about a round of pool?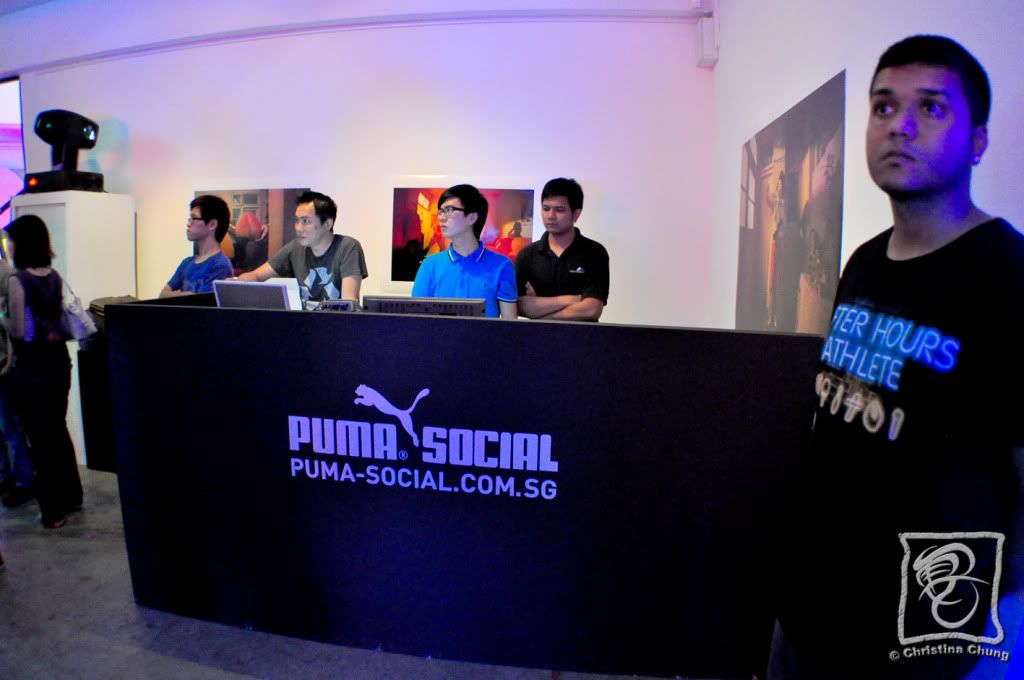 Even bouncers are After Hours Athletes.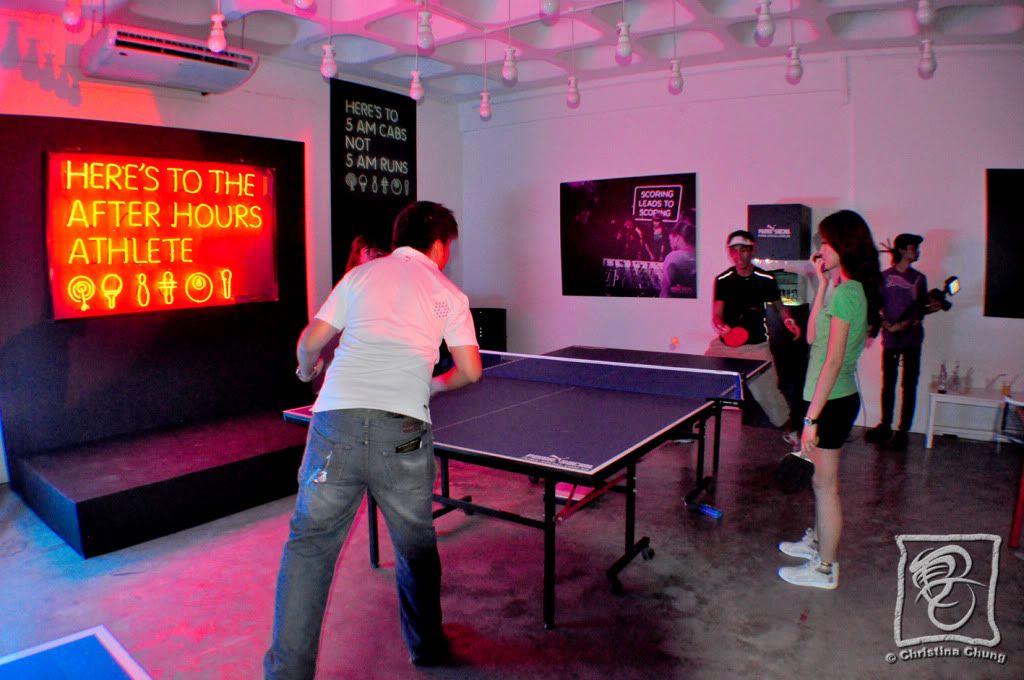 My hubby playing a game of friendly Ping Pong.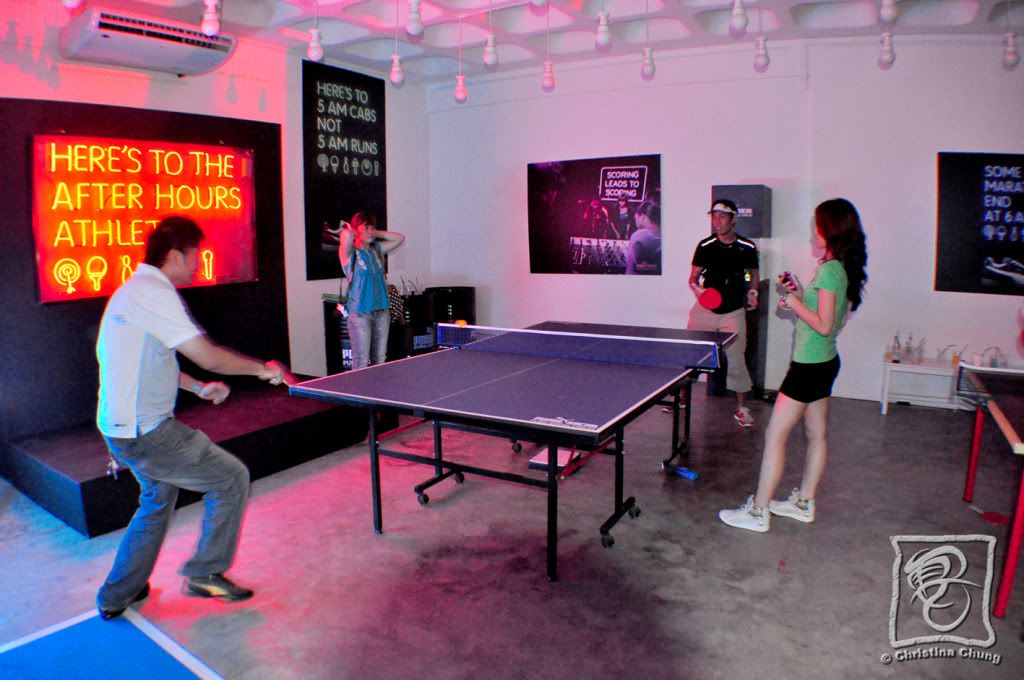 See how much action was going on?
Stay tuned for Part 2 as I will be posting more pictures of celebrities who were at the event.....
Muahz,
Christina aka Huney