Hi Huneybees,
As promised, here are the rest of the photos I have taken at the PUMA Social Club Singapore Finale Party. There were millions of shots taken and I have chosen some of the highlights.
The party was floded with local celebrities and free flow drinks, mixed with wonderful DJ mixes got me "dancing" with joy all night long. The celebrities who attended were Irene Ang, Sheila Sim, Julian Hee, Romeo Tan, Joi Chua, Desmond Tan, Joy Chua, Jade Seah, Dawn Yeoh, Elvin Ng, Bobby Tonelli, Rebecca Tan, Diya Tan, Clarence Lee, James Seah, Adeline Lim, etc. Wonderful right? I must say it was one of my best nights man!
Julian Hee was the first to arrive. Amazing smile he has there.


Jenna and the hosts.


Hubby won a round of Foosball and he got a green ball, FREE PUMA drink!










Irene Ang wanted us to take a pic like the mannequins behind.
Dawn Yeoh's in the house.


The celebrity ping pong showdown is on.


They lost and punishment is booze?


Elvin's fan club was there to support him.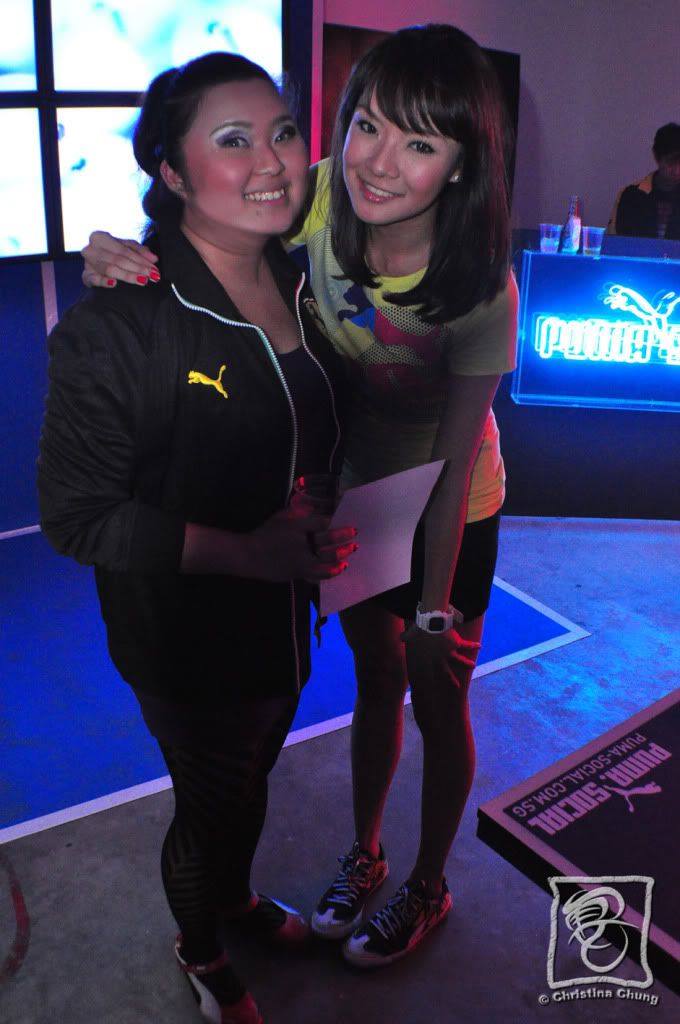 She's just so tall...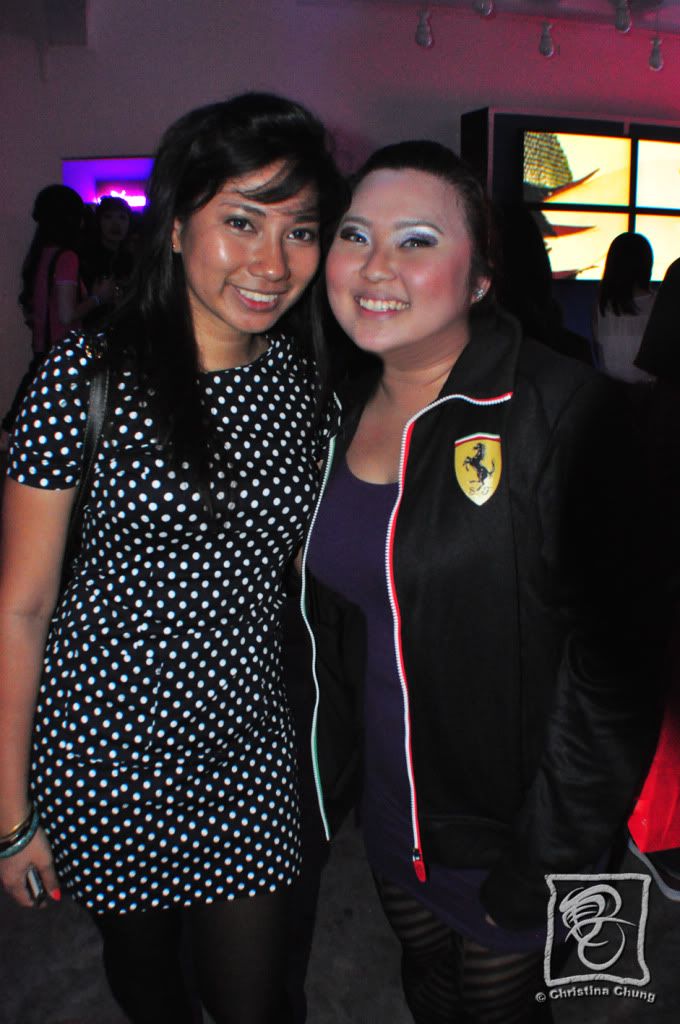 Another fellow Nuffnanger, Janessa.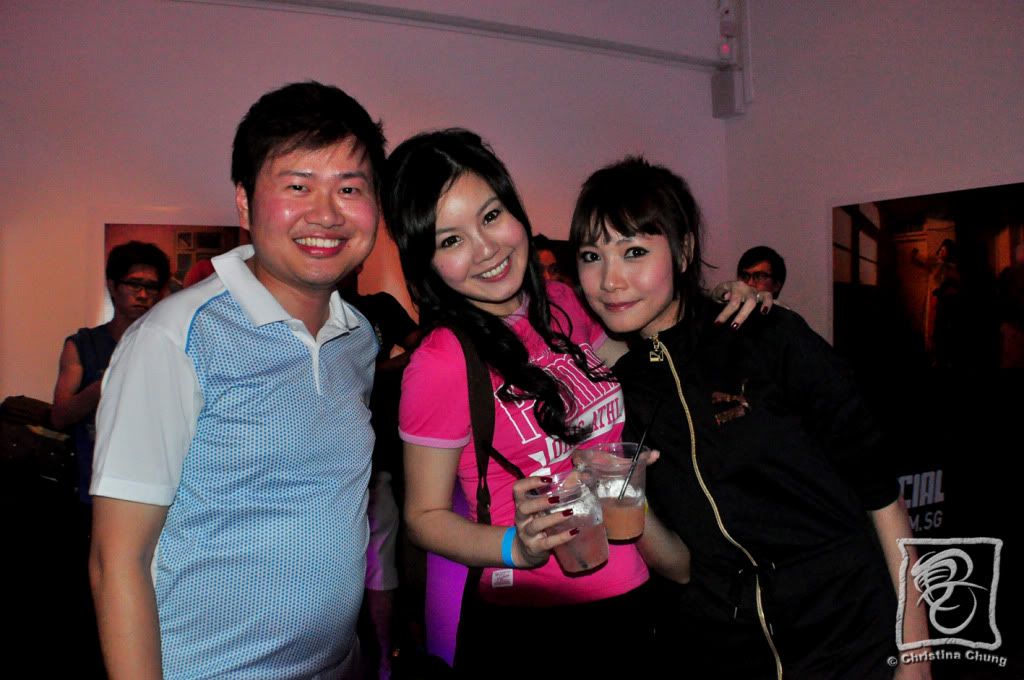 My hubby finally got a chance to have a pic with the ladies.


More arrival of celebrities.





Eric from Funkie Monkies spotted.


More more more celebs.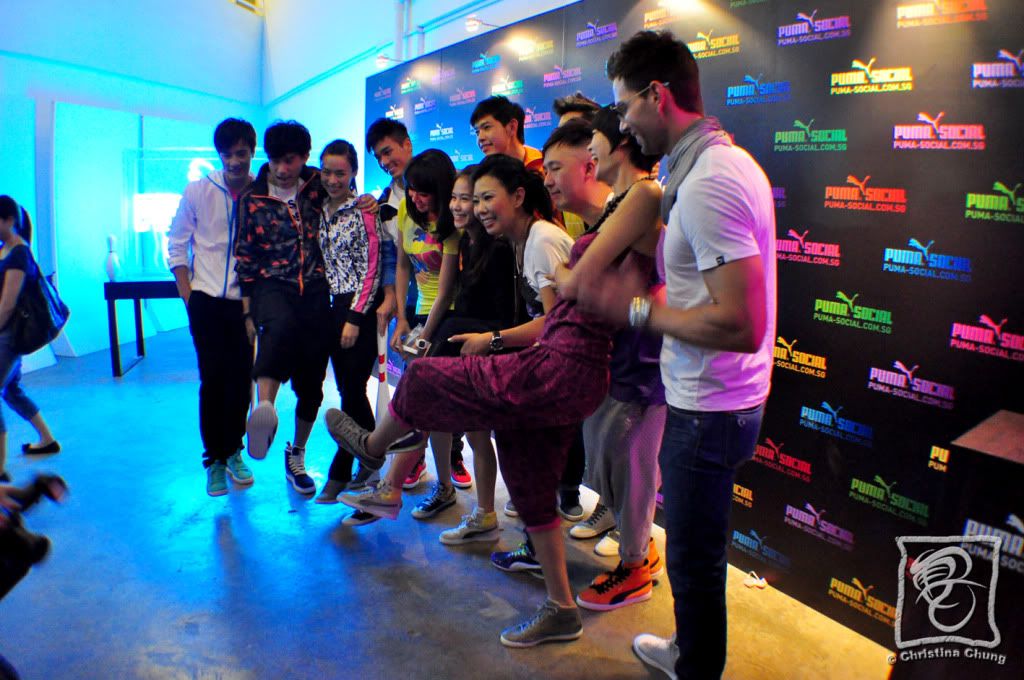 Yes! Show them the shoes!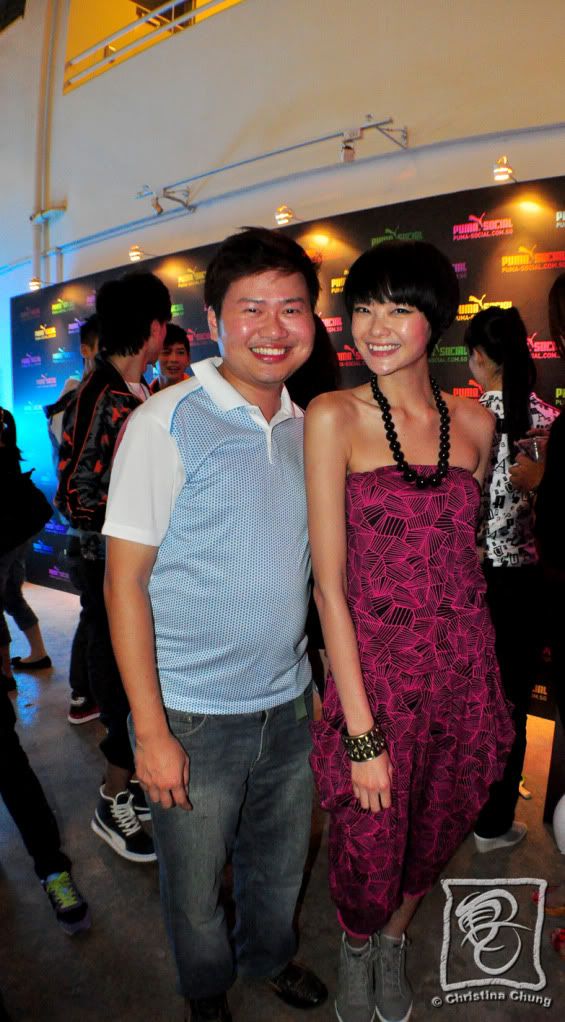 My hubby got a pic with his fav model, Sheila Sim.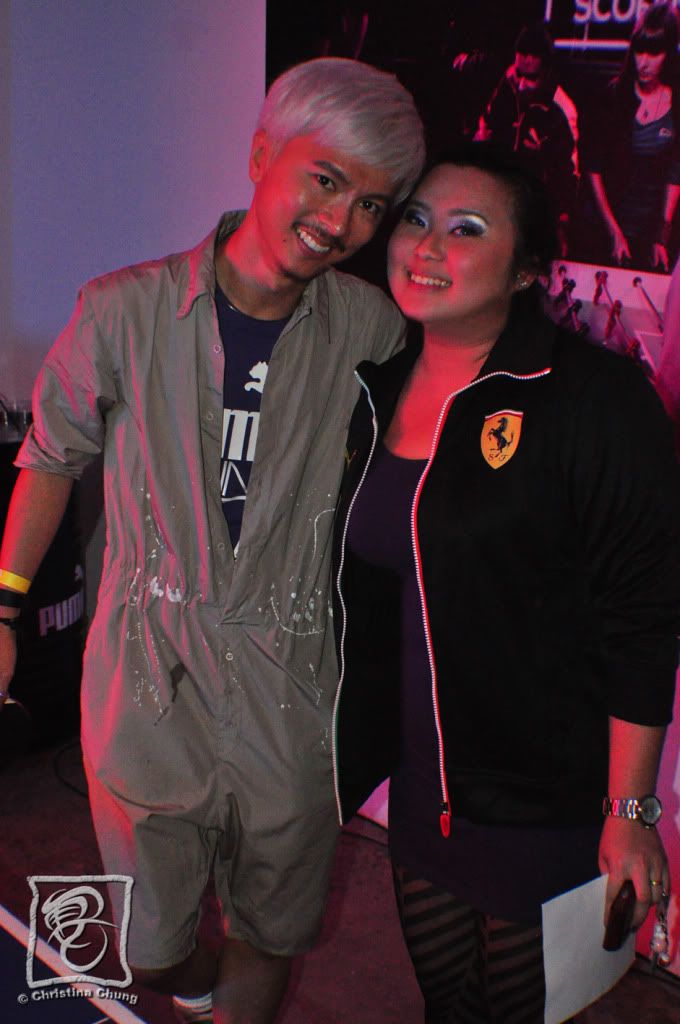 Ok! I think only Clarence can pull off a workman's suit.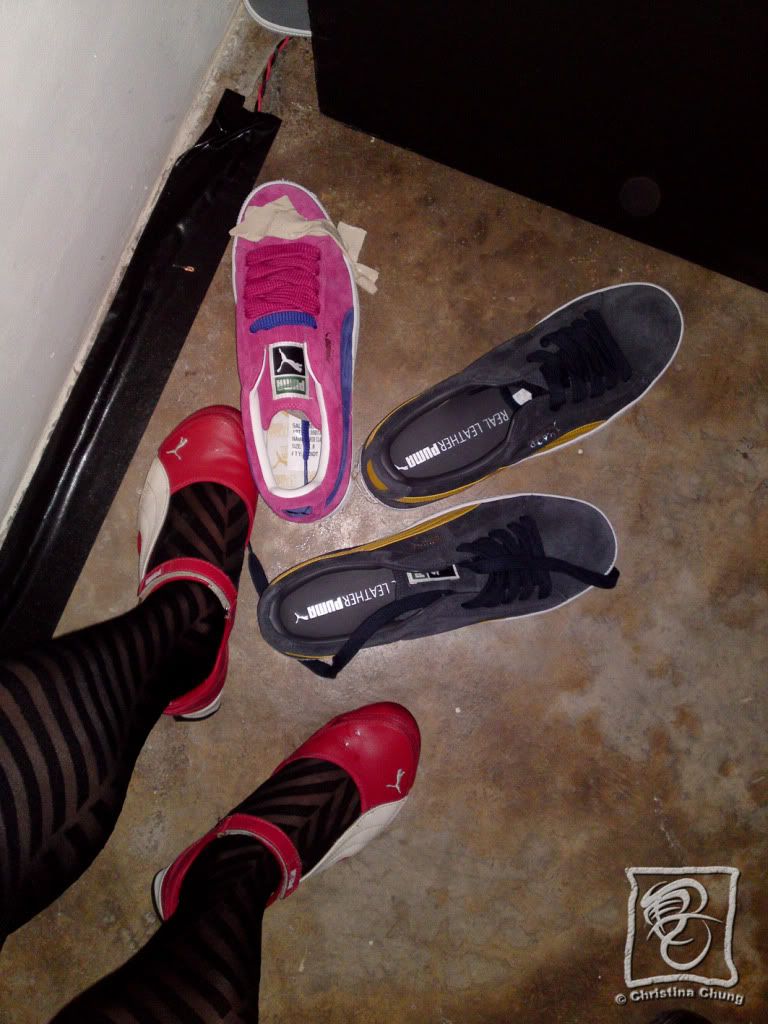 Shoes were all over the floor.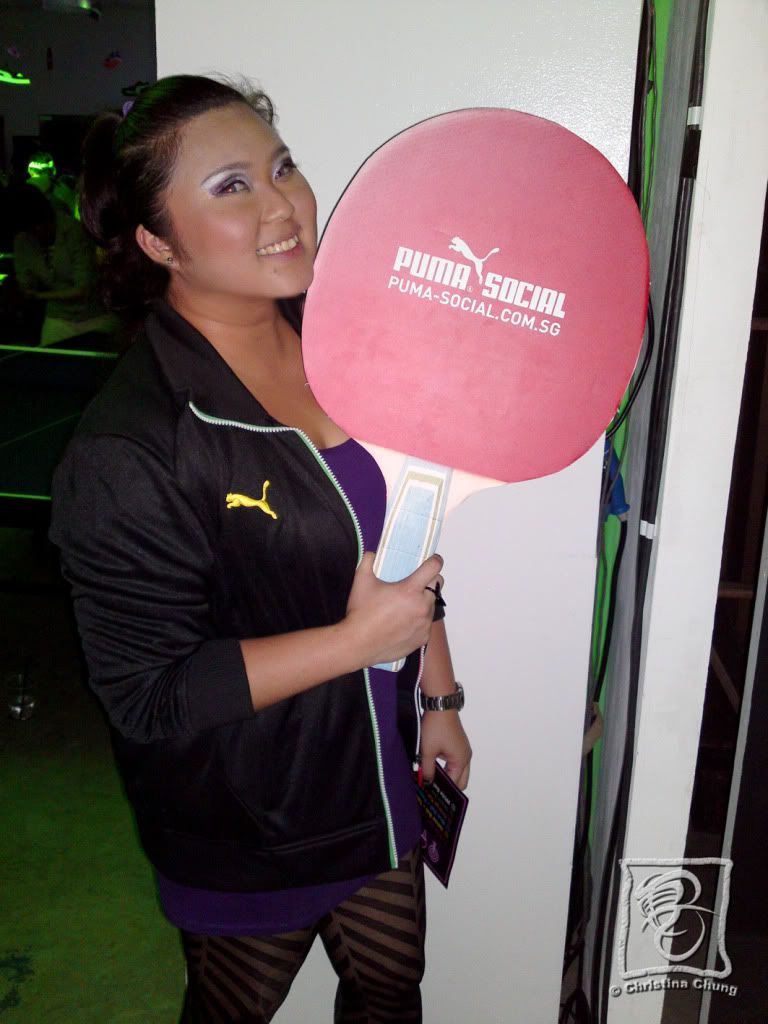 I got myself a giant bat.
One last shot before we leave.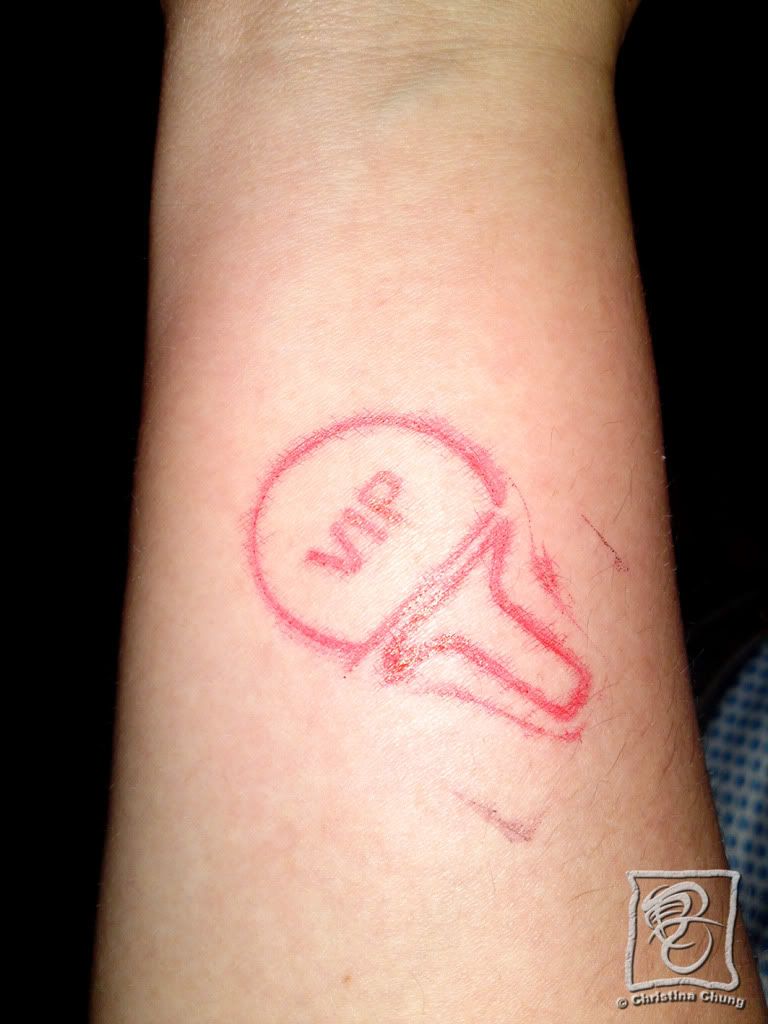 I asked for a re-entry stamp on my hand and I got a VIP!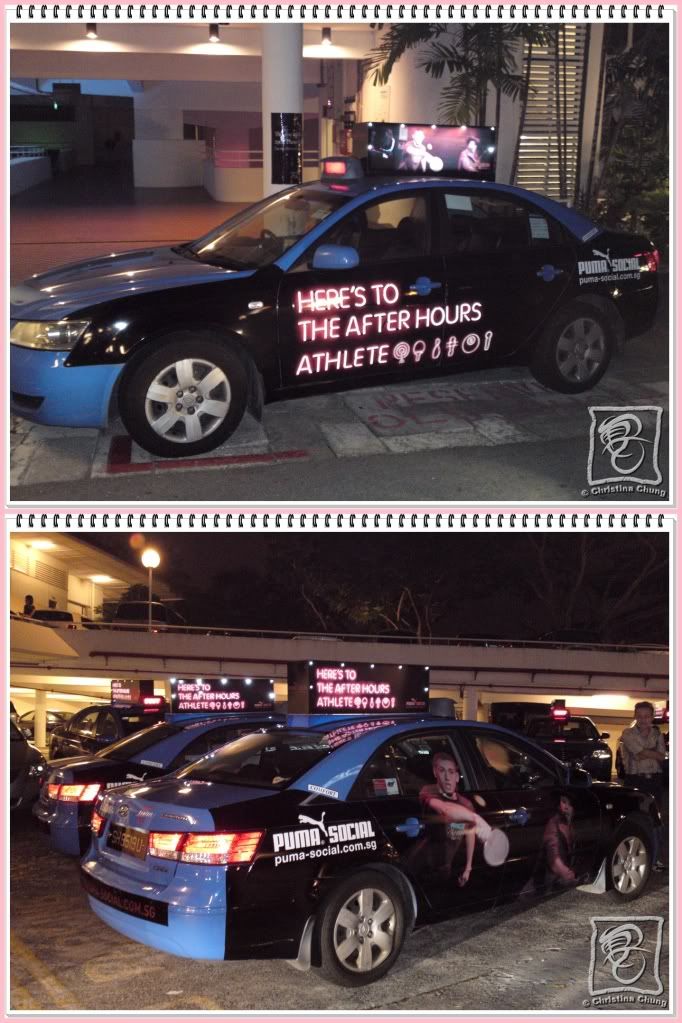 We spotted these PUMA taxis when we left...
More photos can be viewed on my FB album at http://www.facebook.com/media/set/fbx/?set=a.10150160460301254.292682.566861253&l=d290d1f13c
Muahz,
Christina aka Huney