Hi Huneybees,
Pizza Hut recently invited me to their Launch Party of their Double Sensation Pizza to welcome to Christmas season. Cheesy chicken sausages, smoked chicken, turkey ham combined with zucchini, mushrooms and capsicums… Drooling yet?
While waiting for everyone to arrive, I was taking photos with Malcolm and Valentine. They thoughtful Pizza Hut even prepared props for us to use....
When the event began, we were given a little challenge to identify the Christmas song based on the pictures given. Can you identify?
We cracked our brains for some but, we still didn't it right... :X
The star of the day was obviously the Christmas Special's Double Sensation Pizza. Not only did we get to see how the pizza was made, we even had a little challenge by sending our team members to make the most-lookalike Double Sensation Pizza.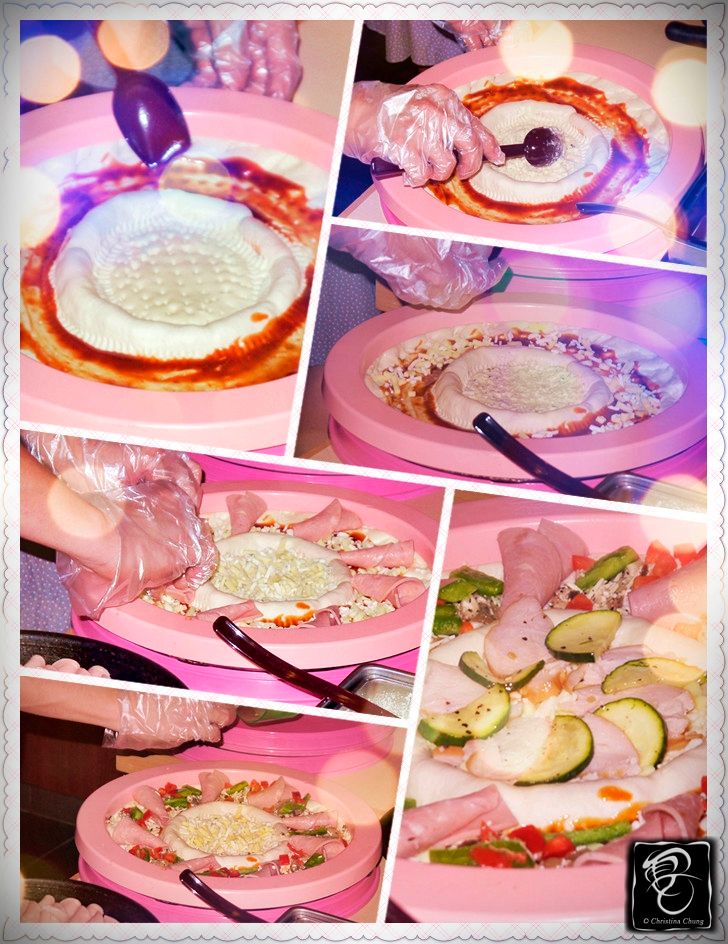 All laid out, ready to go into the oven!
Yummy! Top it with a cherry, the pizza is all ready for eating!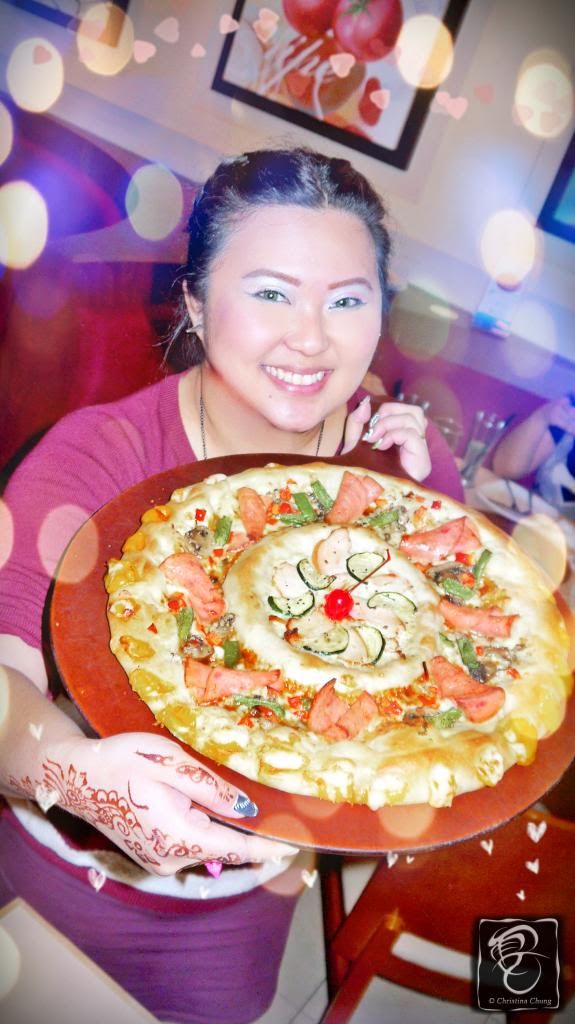 The pizza's huge! Why is it called Double Sensation? Coz it's made as though it's 2 pizzas in 1!
Cheese!!! The outer crust is filled with cheese and the inner crust is filled with sausages! Yummylicious!
How is the crust made? What's in the dough? Sorry, it's not convenient to share, but as you can see, the ingredients are a plentiful and seriously, I never knew there's so much science and maths involved in pizza making!
Other than the pizza, we also got to try the other dishes and special chef creations, that are must-try when you visit Pizza Hut!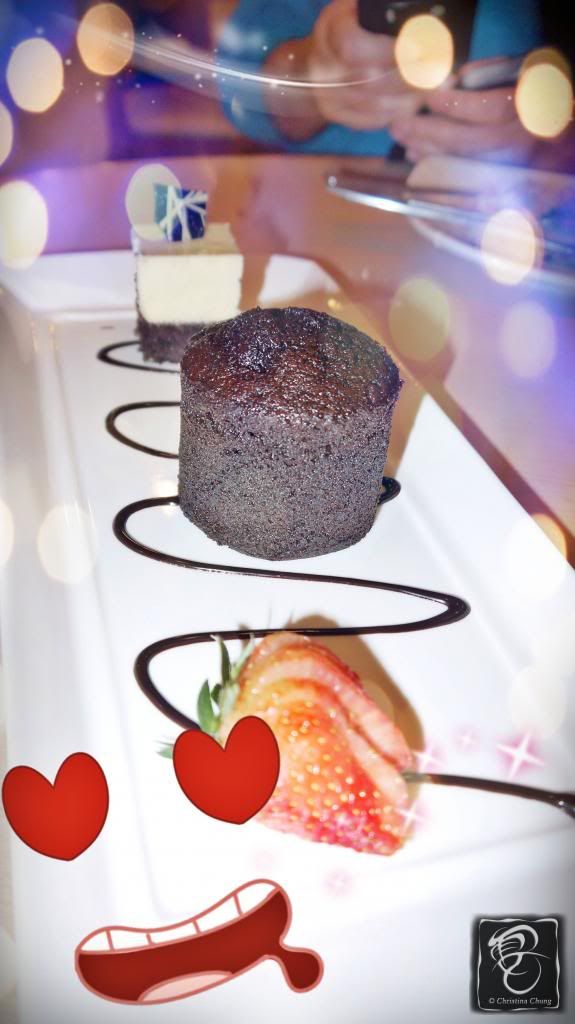 Christmas Bliss Deal (special online deal) - $28.90 for 2 persons
1 Regular Double Sensation Pizza
4 pcs of Honey Roasted Wings
6 pcs of Mini Hash Browns
Available from 21 November 2012 to 1 January 2013
Christmas Feast Deal for 4-5 persons - $40.90 (U.P. $54.20)
1 Regular Double Sensation Pizza
1 Regular Pan Pizza
6 pcs of Chicken Karaage
6 pcs of Mini Hash Browns
Available 12 Dec 2012 to 1 Jan 2013
Plus! 6 lucky weekly winners will stand a chance to win $1,000 cash by buying a bottle of 1.5L Pepsi online.
For more details:
Order online at:
www.phdelivery.com.sg
Or call hotline: 6235 3535