Hi Huneybees,
As like every year, for Vesak Day, I would visit the temple (Wat Ananda Metyarama Thai Buddhist Temple) right next to my block and give the Buddha a "bath". I just got a new camera Panasonic Lumix GF2 and off I went taking photos whilst I made some prayers too.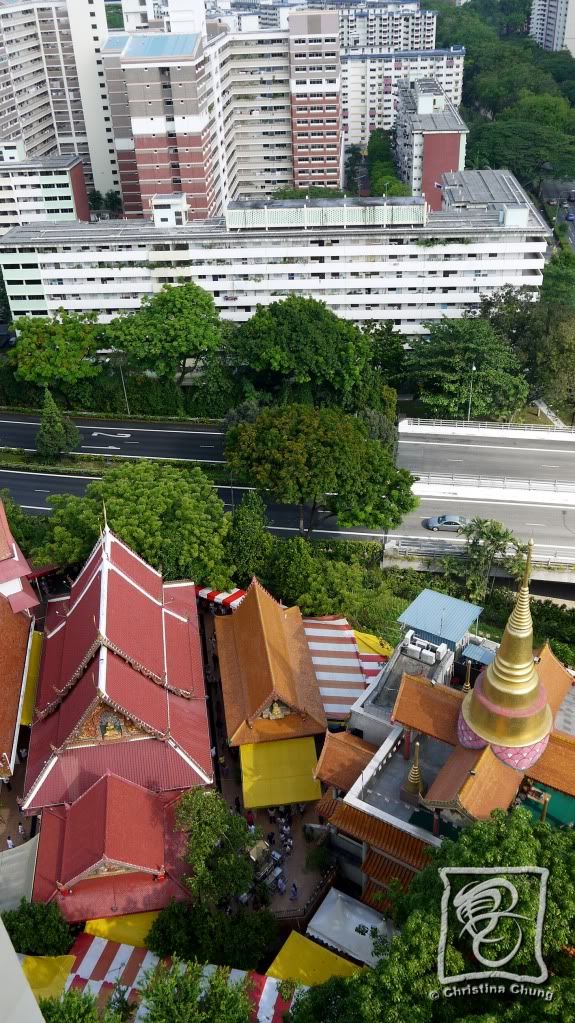 Checking out the situation at the temple from my house before heading down.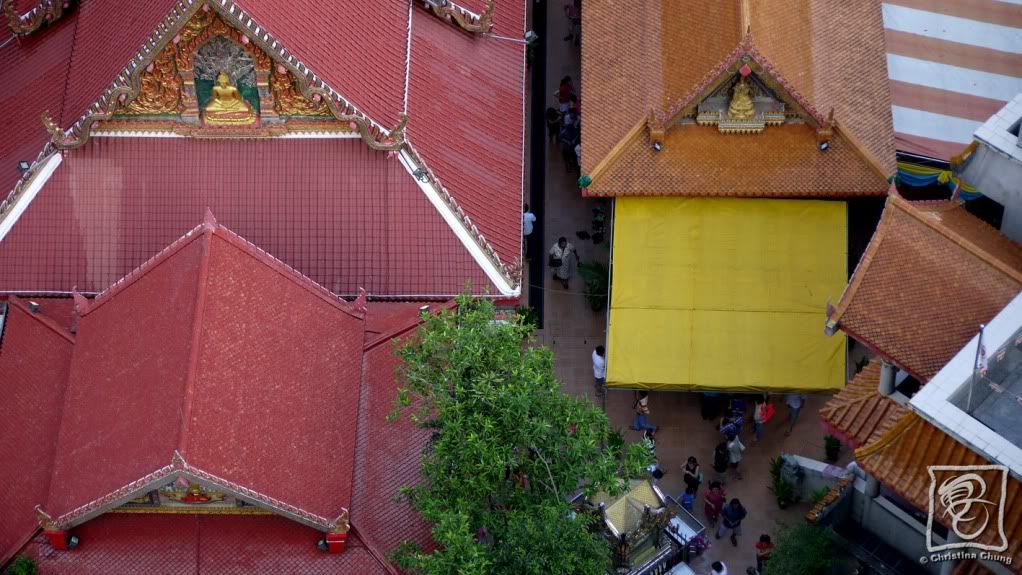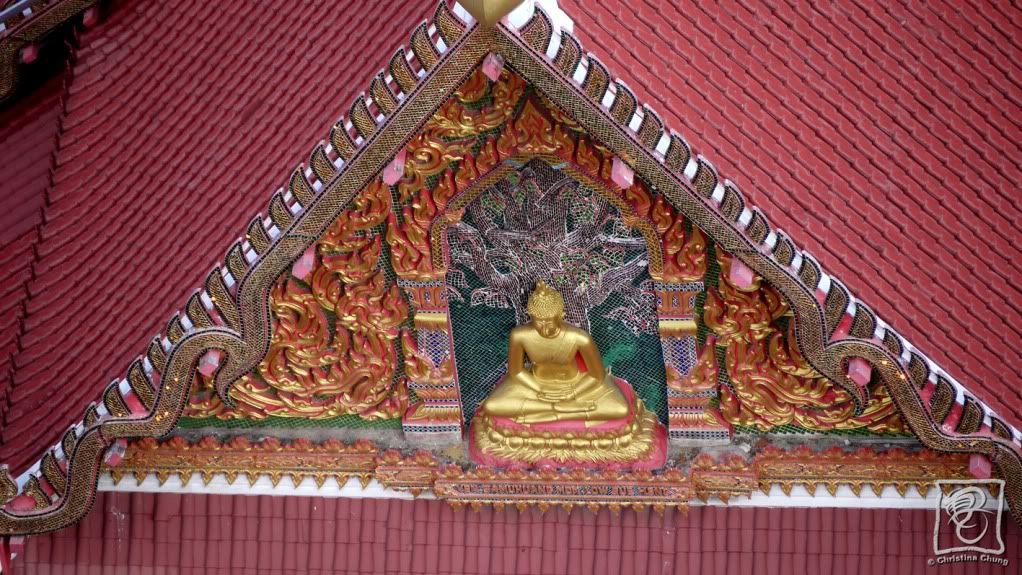 The intricate works of the temple always fascinate me.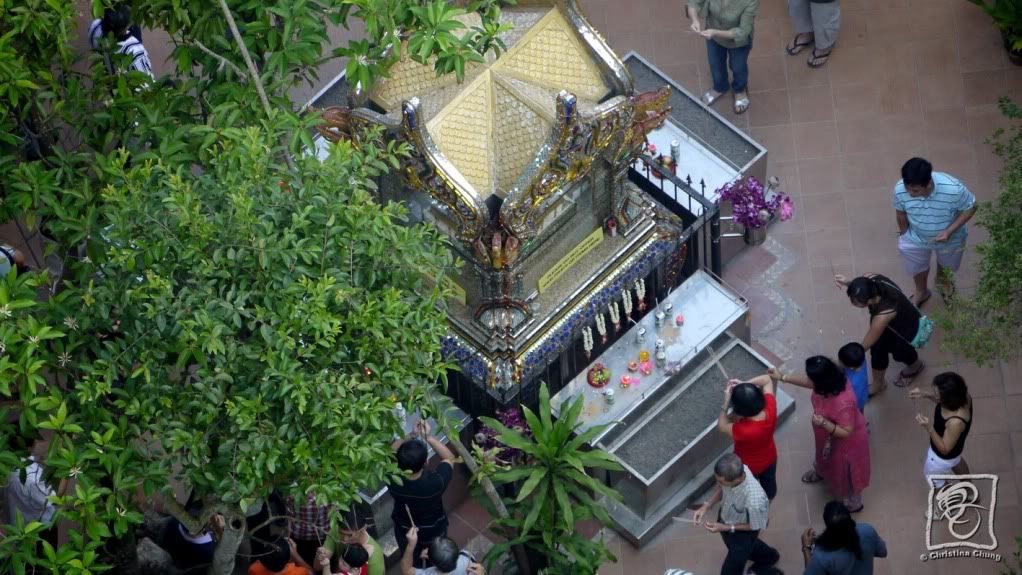 People praying to the Four-Faced Buddha.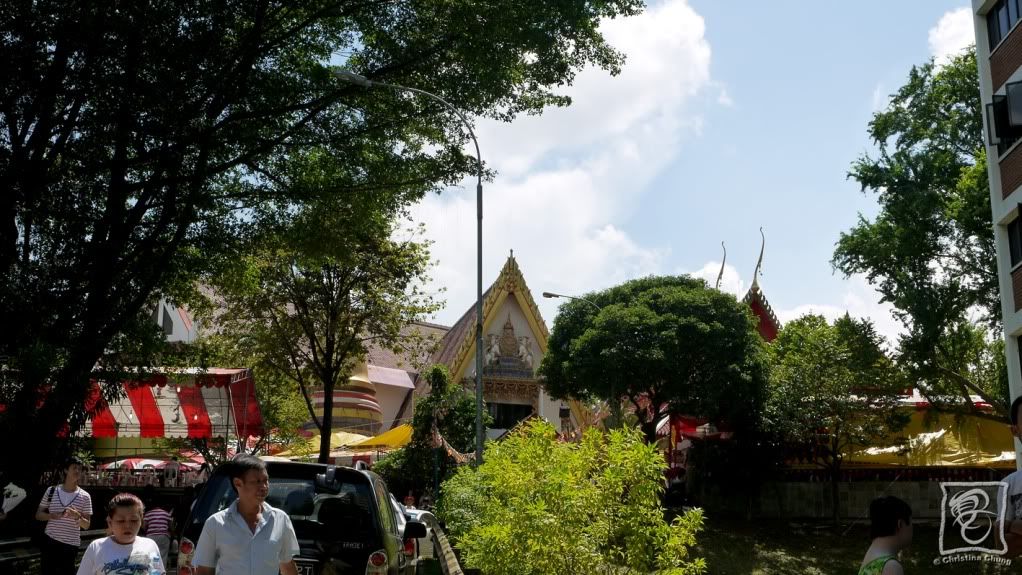 Climbing up the slope to the temple.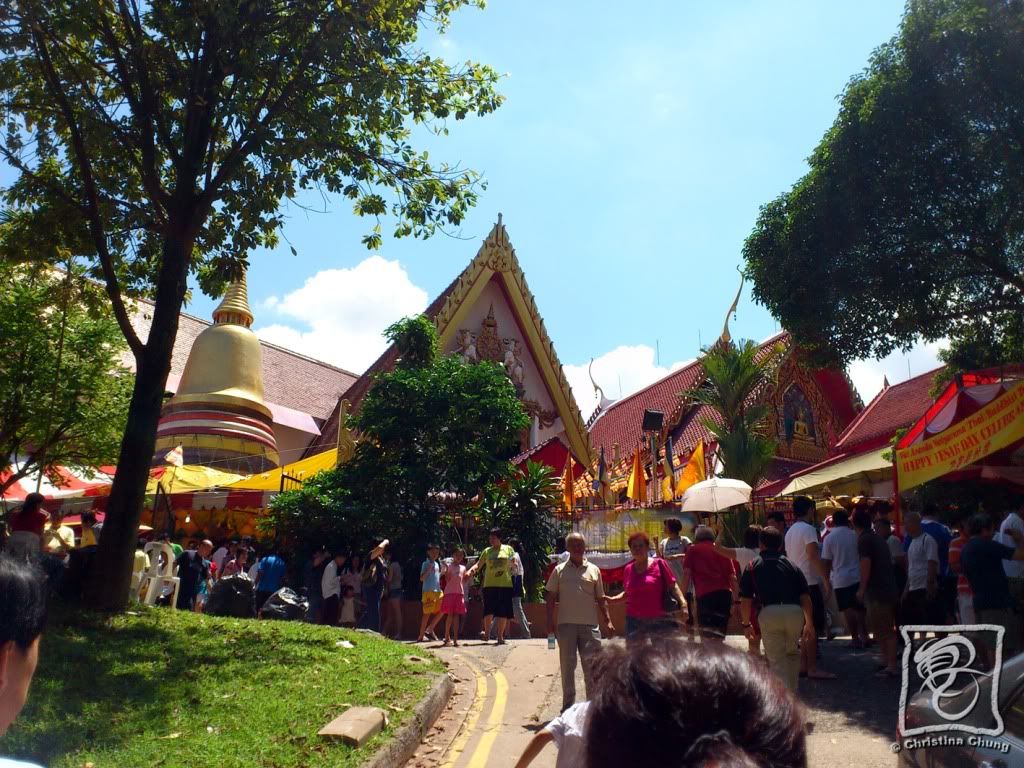 Finally, we reached the top!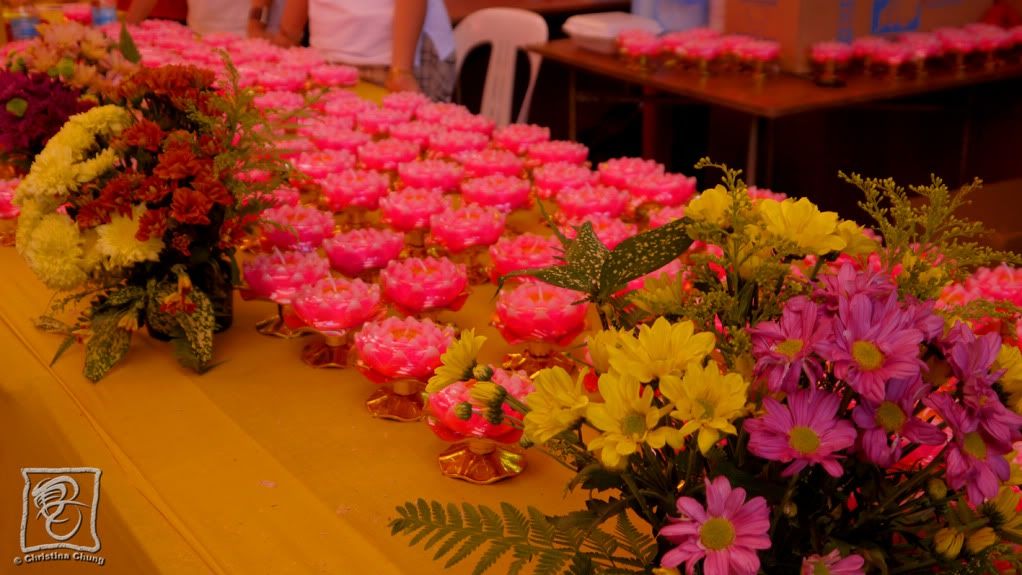 Candle-flowers you can light for blessings for your loved ones.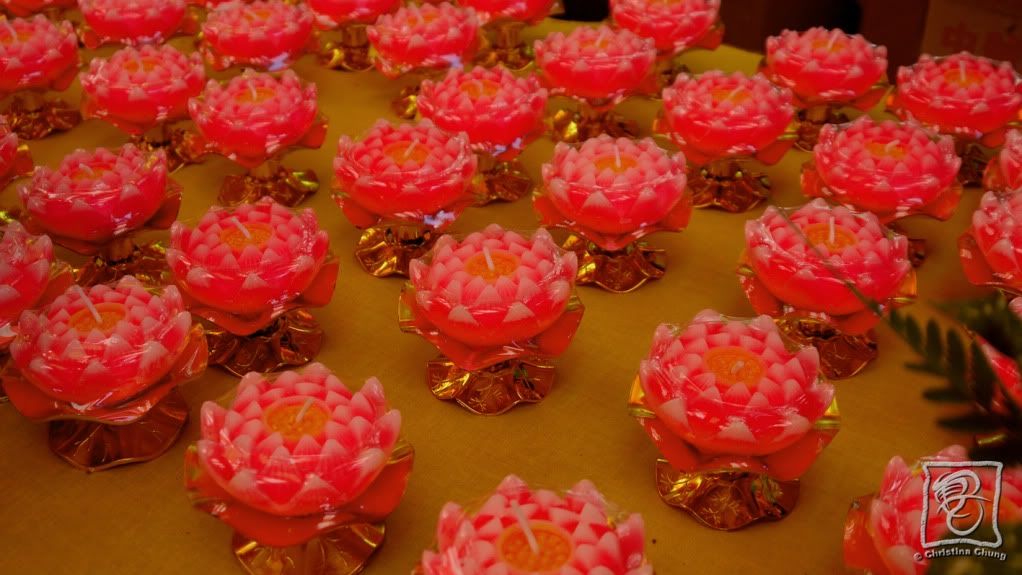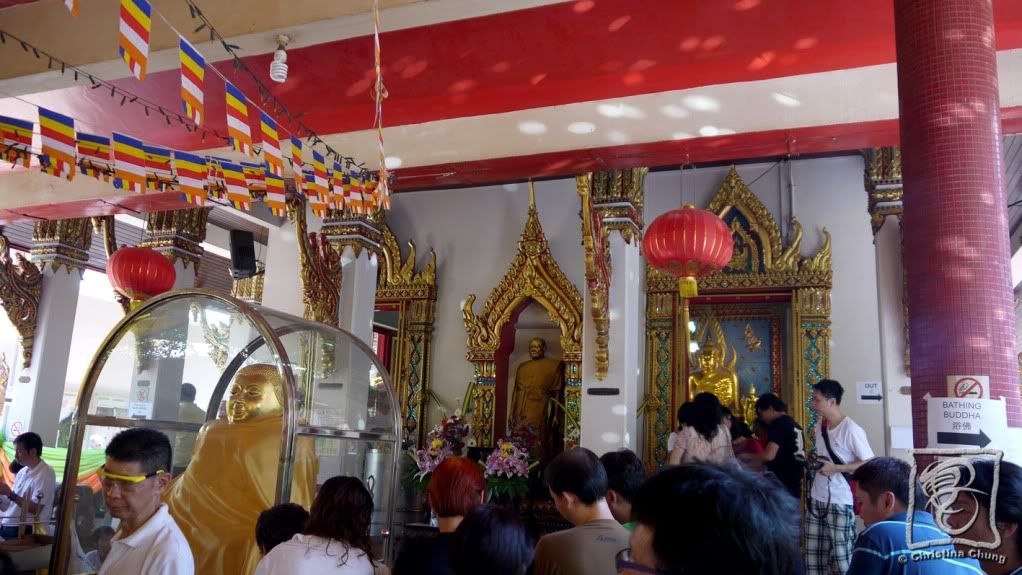 The different faces of the Four-Faced Buddha.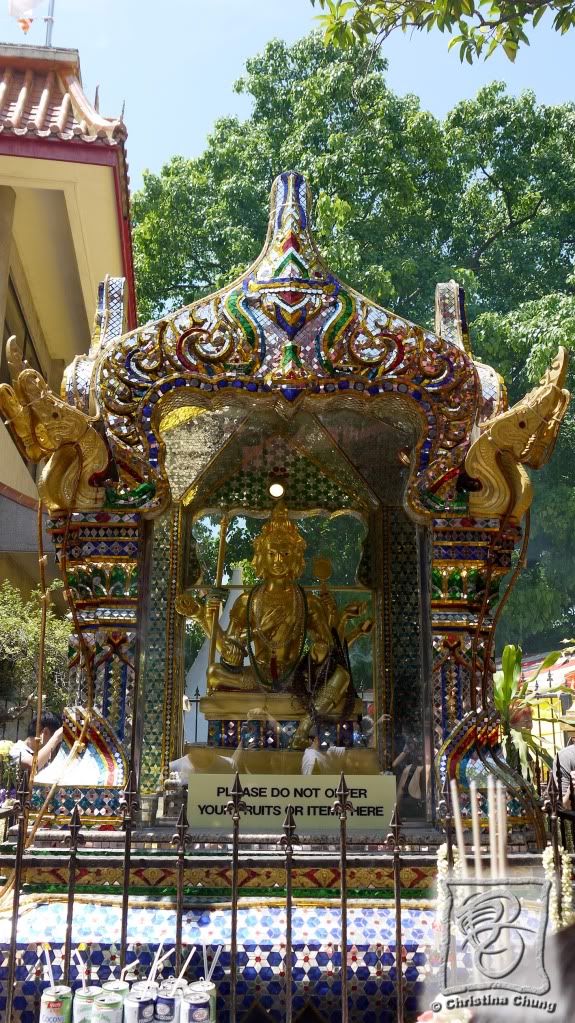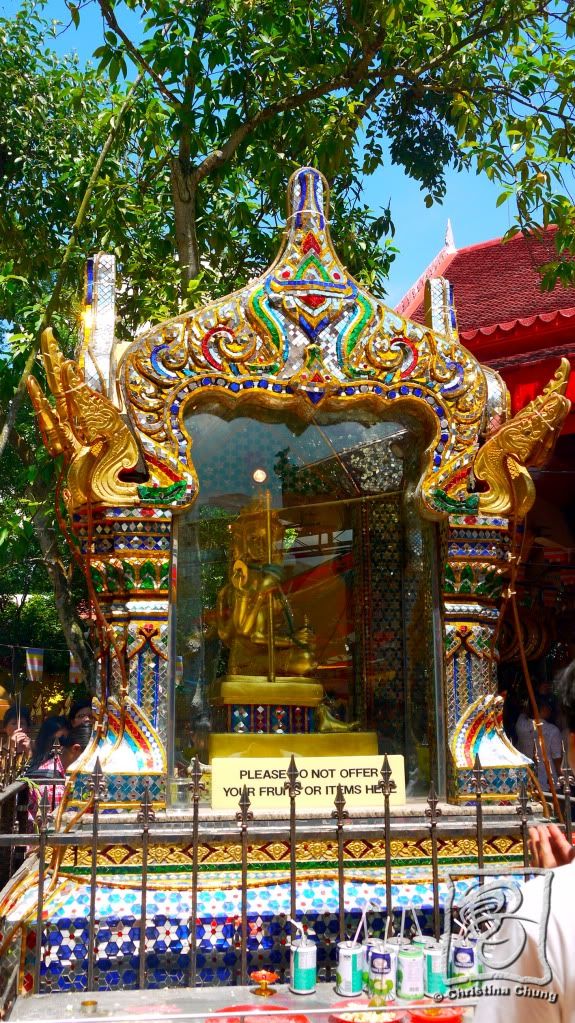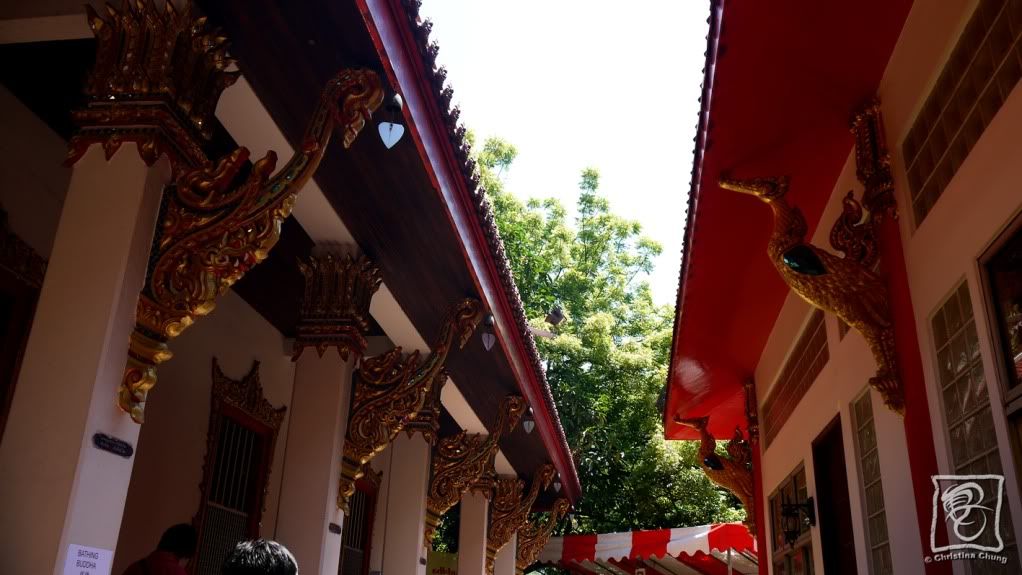 Heading deeper into the temple.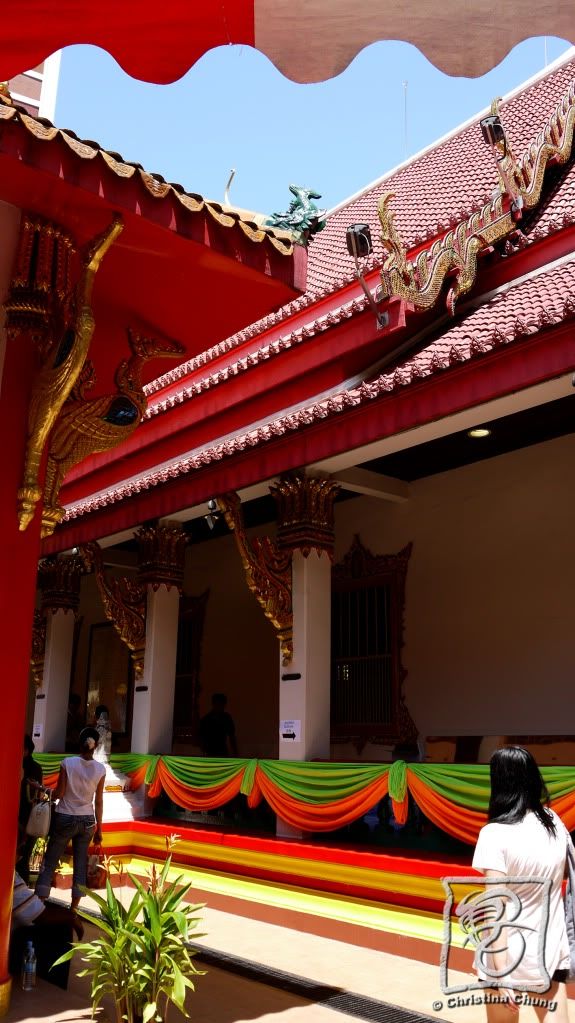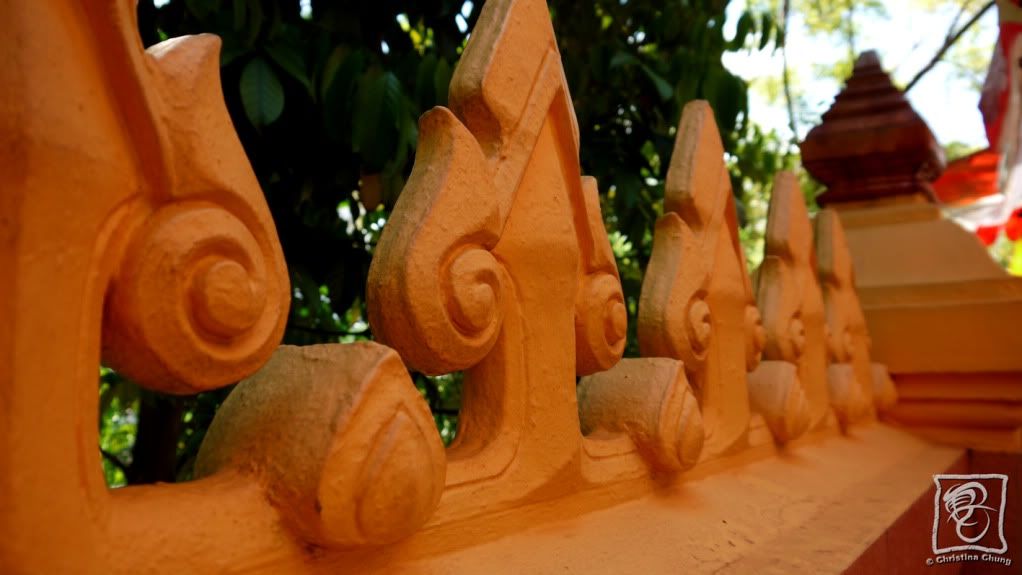 Playing with my pancake lens while waiting to "bathe' the Buddha.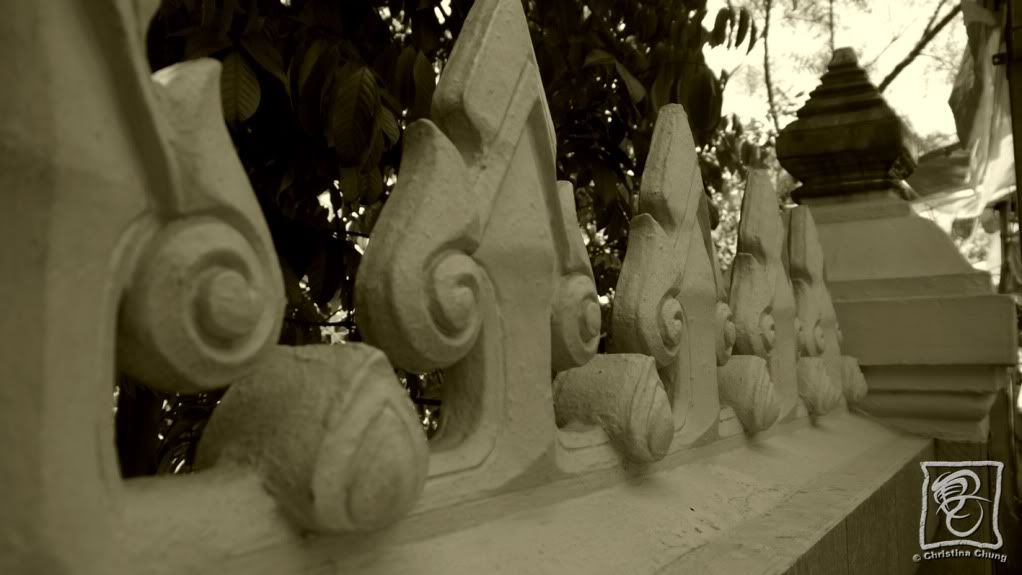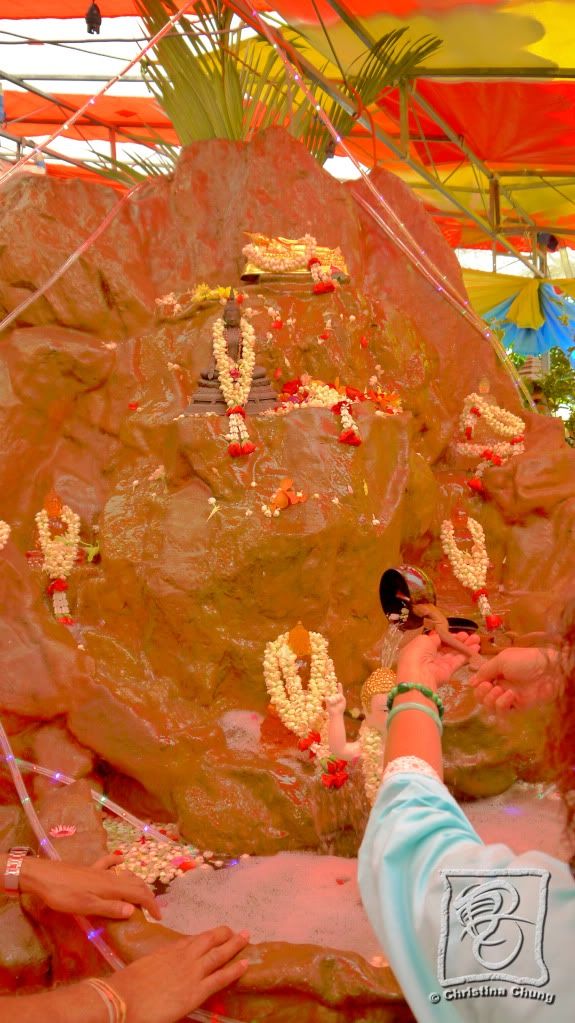 Basically, one pours a ladle of water on the Buddha statue.
Ringing the bells after the bath.
The beautiful 'Guan Yin' statue.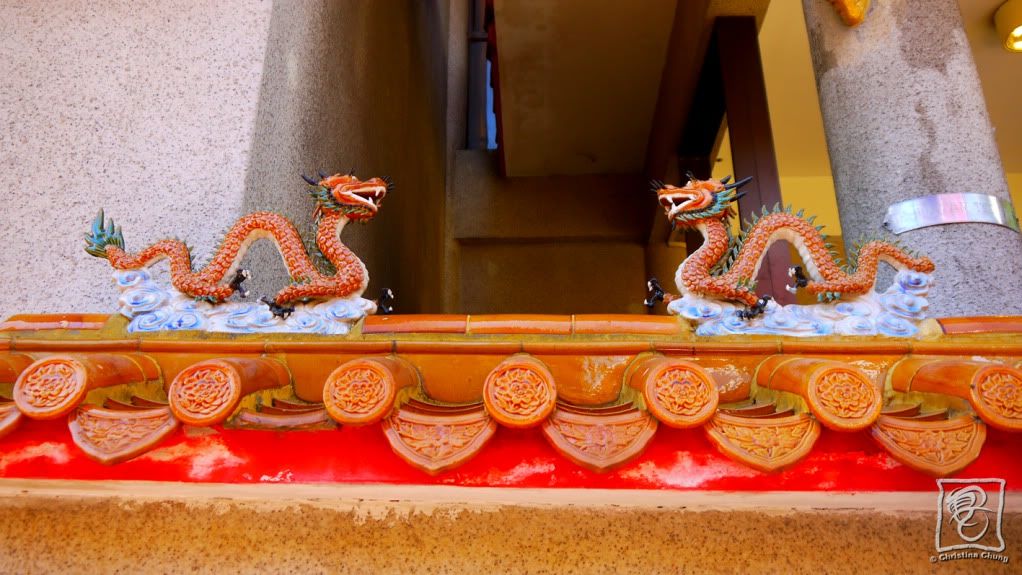 See the details even on tiles?
Stepping over to another part of the temple.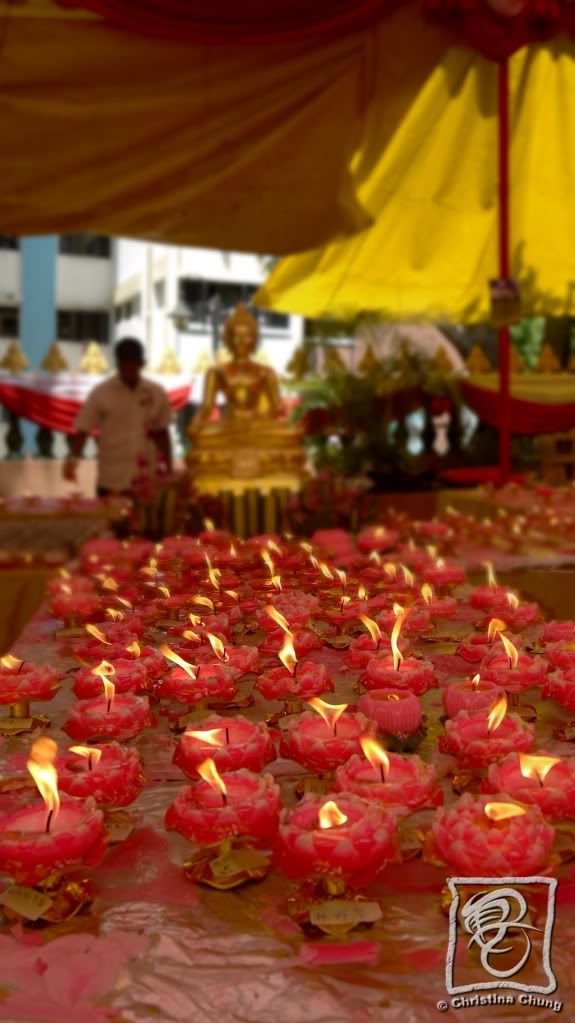 That's where one leaves their candle-flowers for blessings.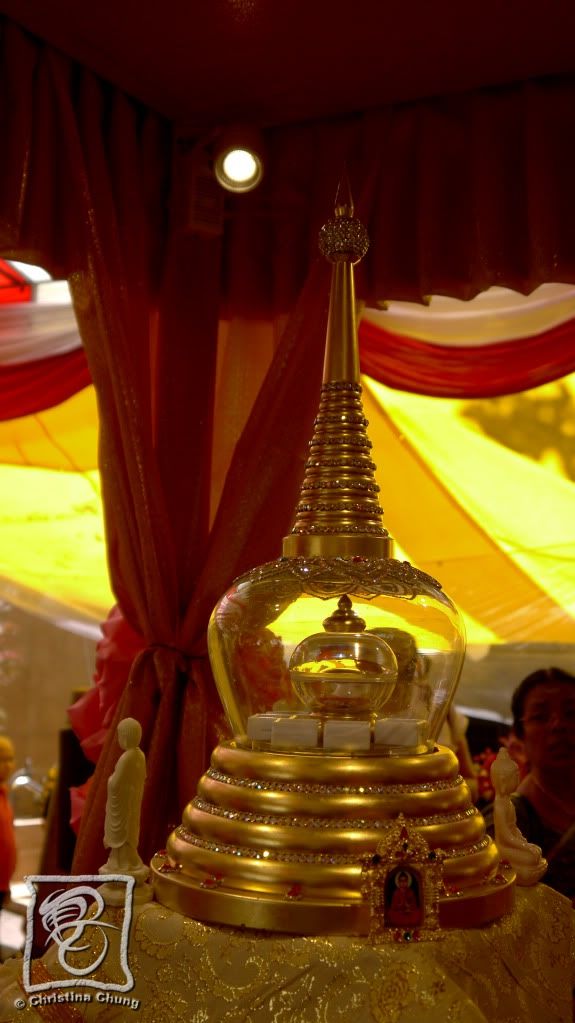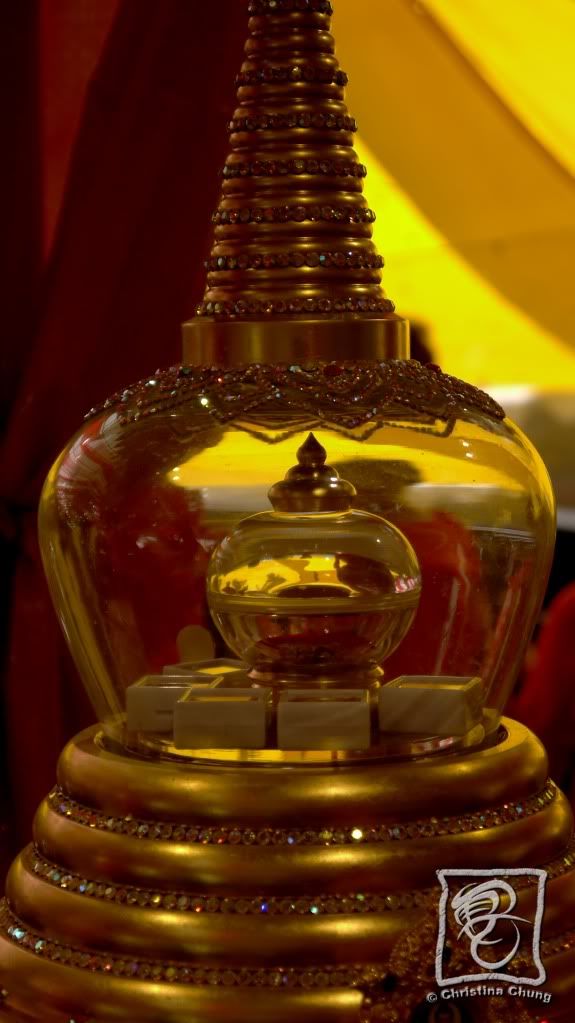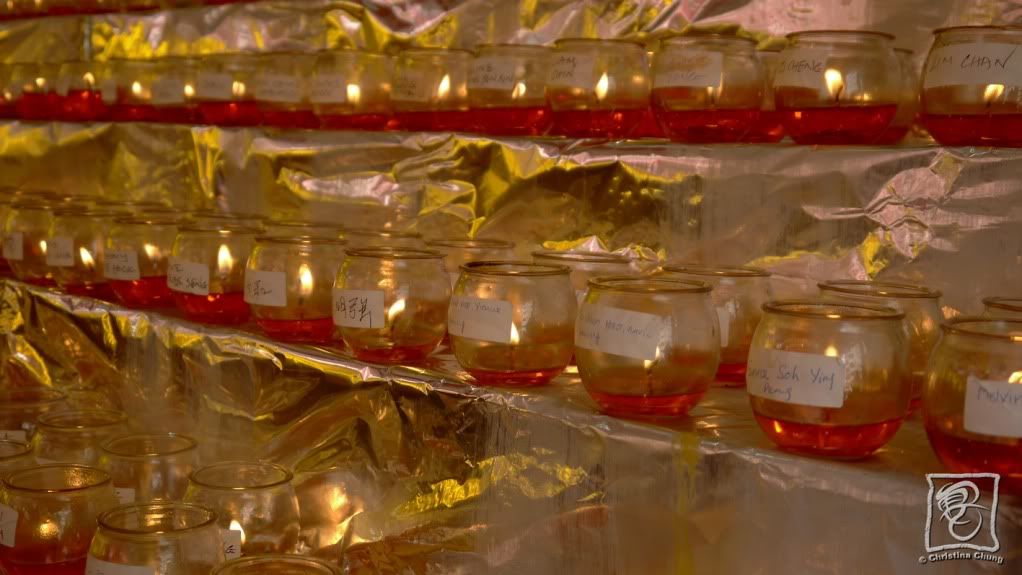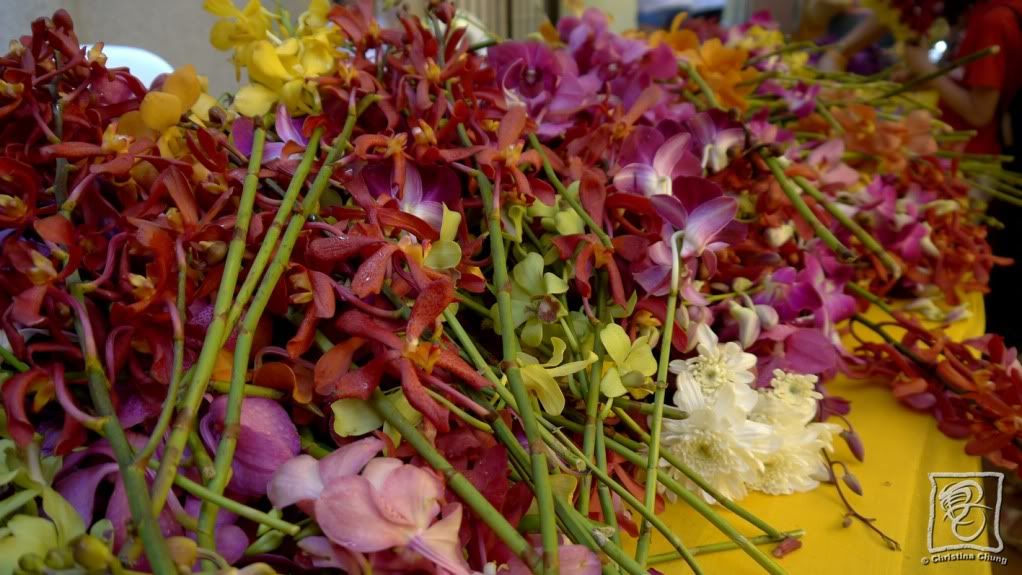 Flowers to take for prayers.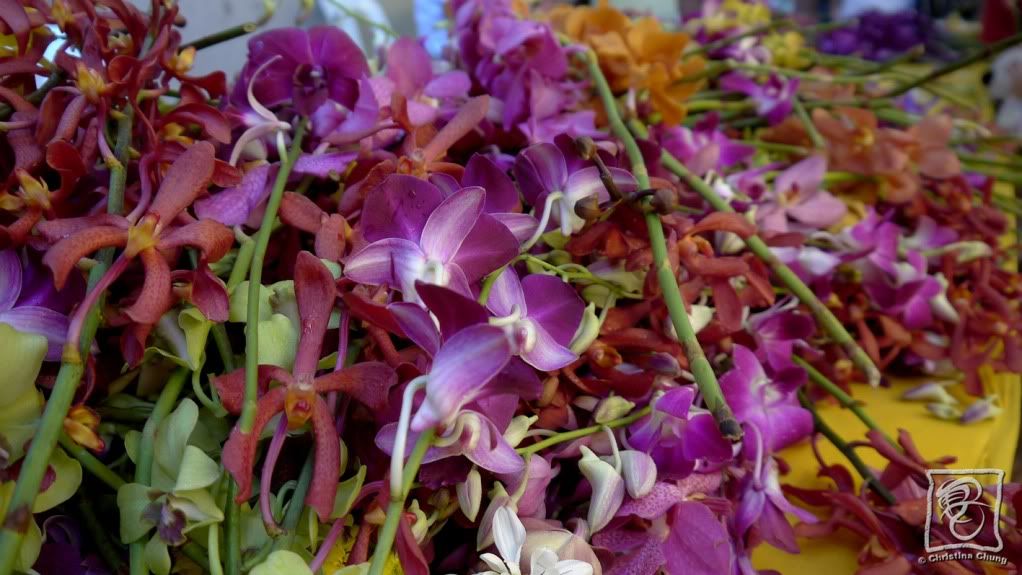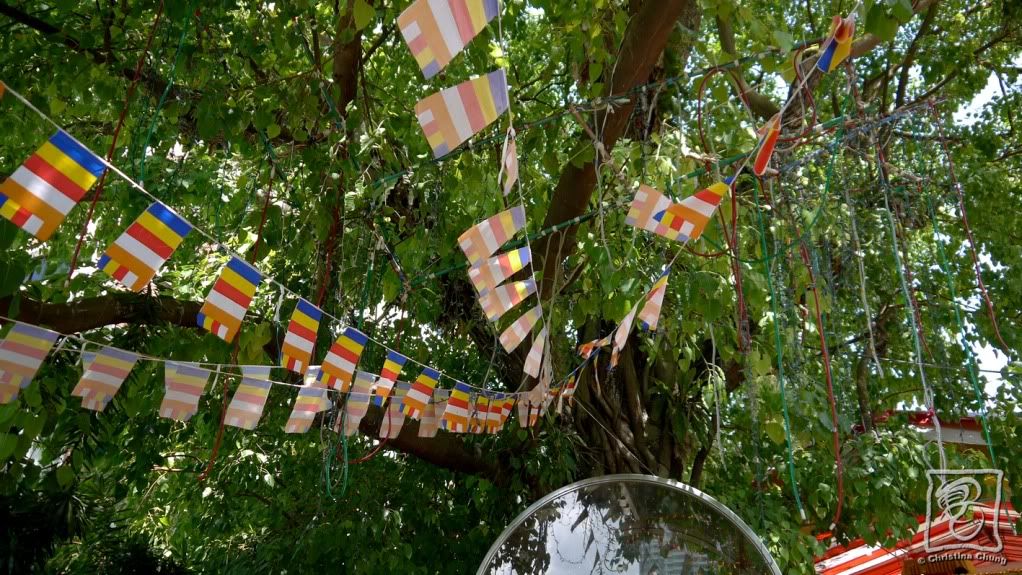 This is actually a huge tree that had a big Buddha statue underneath it. The tree was there all my life and now it has grown so so big!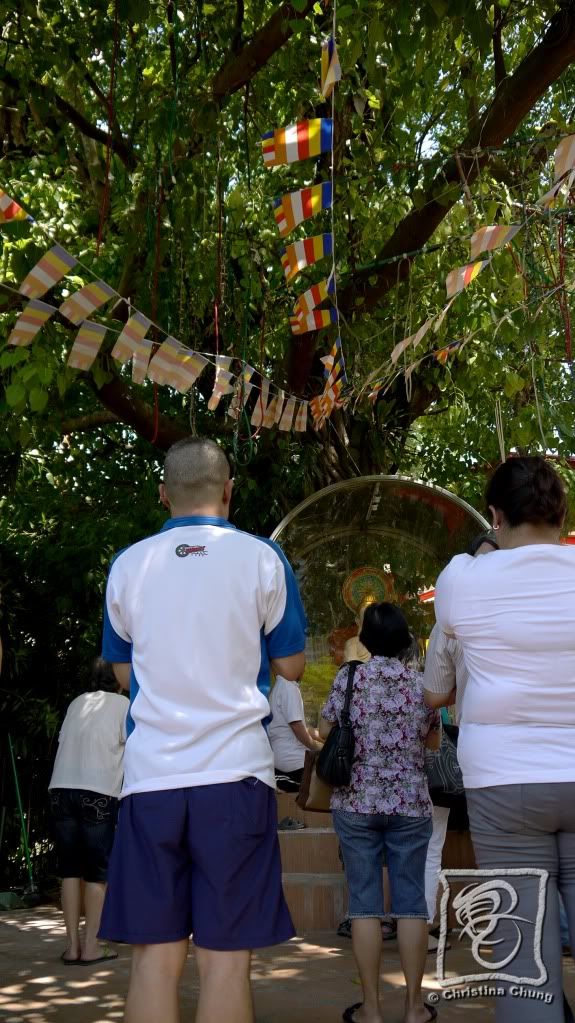 Strong "Bielibers". No, BELIEVERS.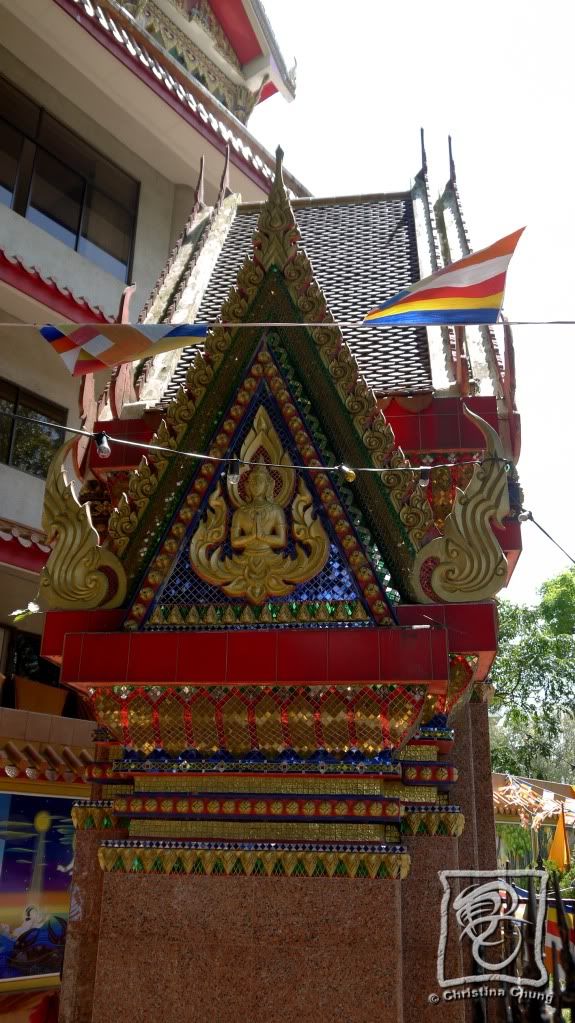 Exiting the temple.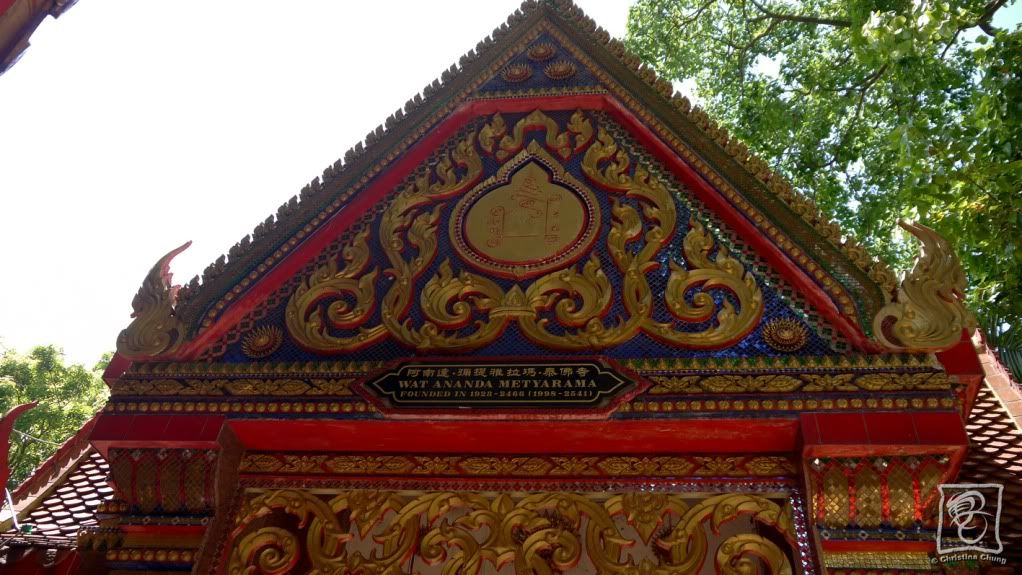 It's actually another entrance.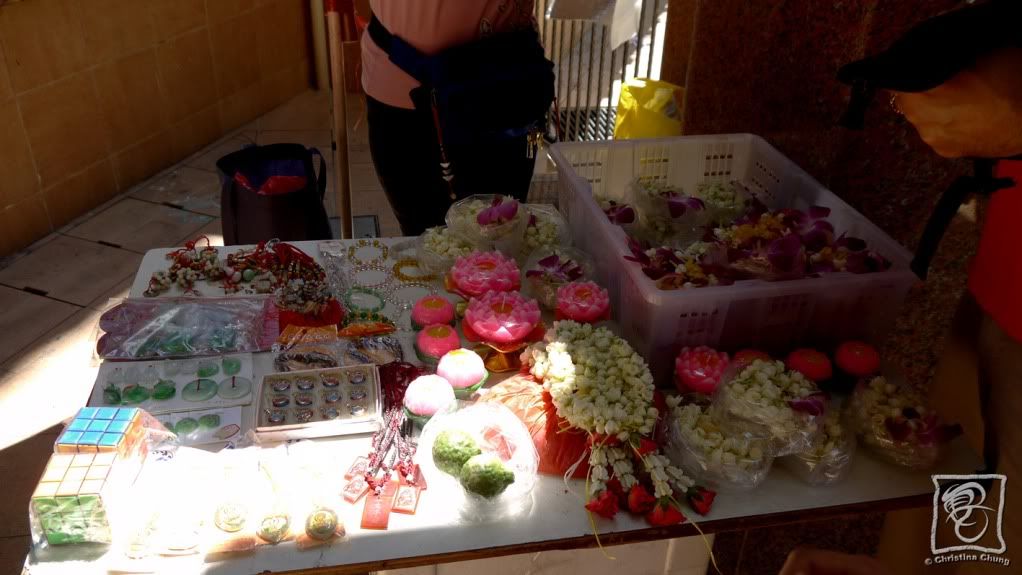 Items that were for sale.