Hi Huneybees,
When I first heard of PANDORA, it was from the Greek mythology. Pandora meaning "all-gifted" & "all-endowed" was in fact the first woman. Each god helped create her by giving her unique gifts and her other name, Anesidora means "she who sends up gifts".
A wonderful name chosen to represent a brand of jewellery for ladies right? PANDORA is popular for its handmade sterling silver and 14k Gold jewellery, which is versatile and customers can choose the design and customize to their liking.
Taken from
PANDORA's website
:
PANDORA designs, manufactures and markets hand-finished and modern jewelry made from genuine materials and at affordable prices. The PANDORA jewelry is sold in more than 55 countries on six continents through over 10,000 points of sale, including more than 420 PANDORA branded concept stores.
Founded in 1982 and headquartered in Copenhagen, Denmark, PANDORA employs over 5,000 people worldwide of whom more than 3,600 are located in Gemopolis, Thailand, where the company manufactures its jewelry.
I received a few brochures from the event I attended last week and I wana share them with ya guys.
This one features all the different knots you can have to secure the charms for your leather bracelets.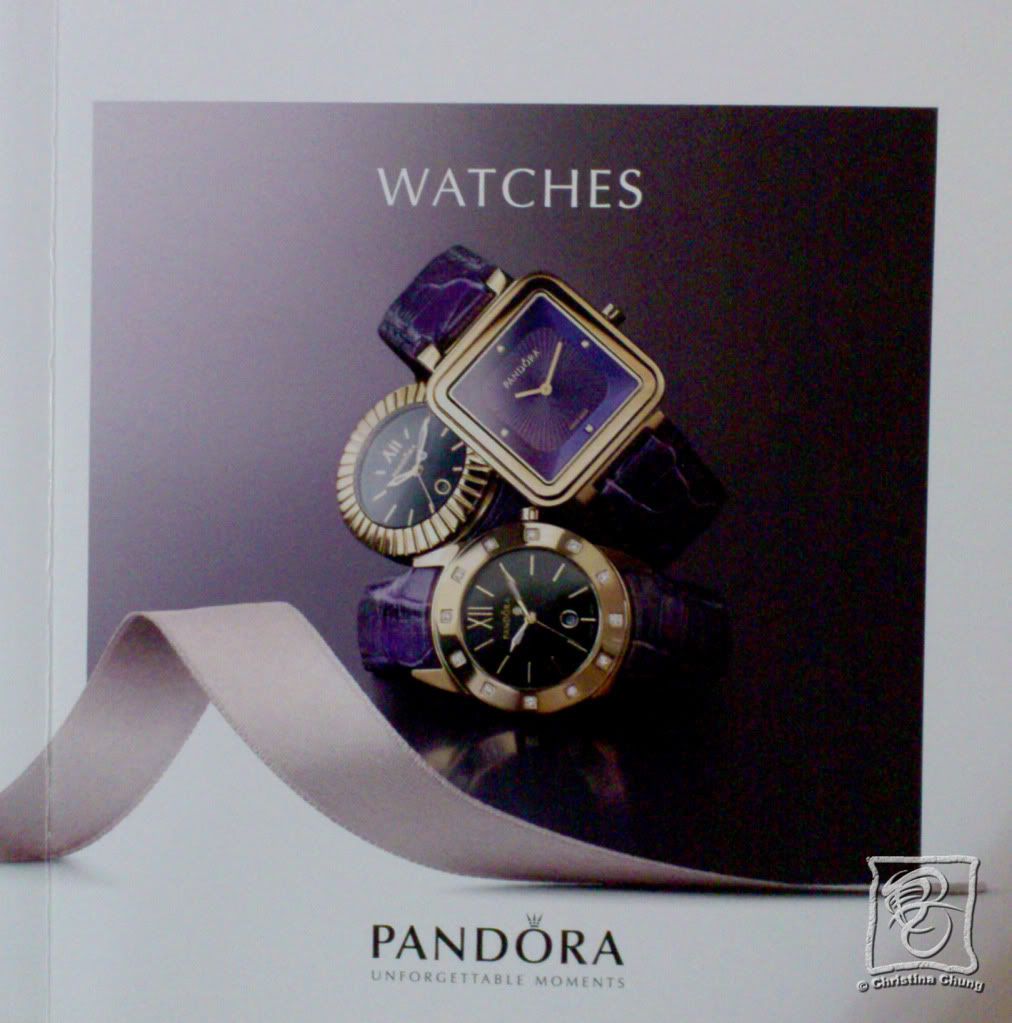 They have watches too.
Choose your own strap, bezel etc for your watch.


See the details on the rings?
You can see every detail is taken care of.


I'm having my eyes on these rings.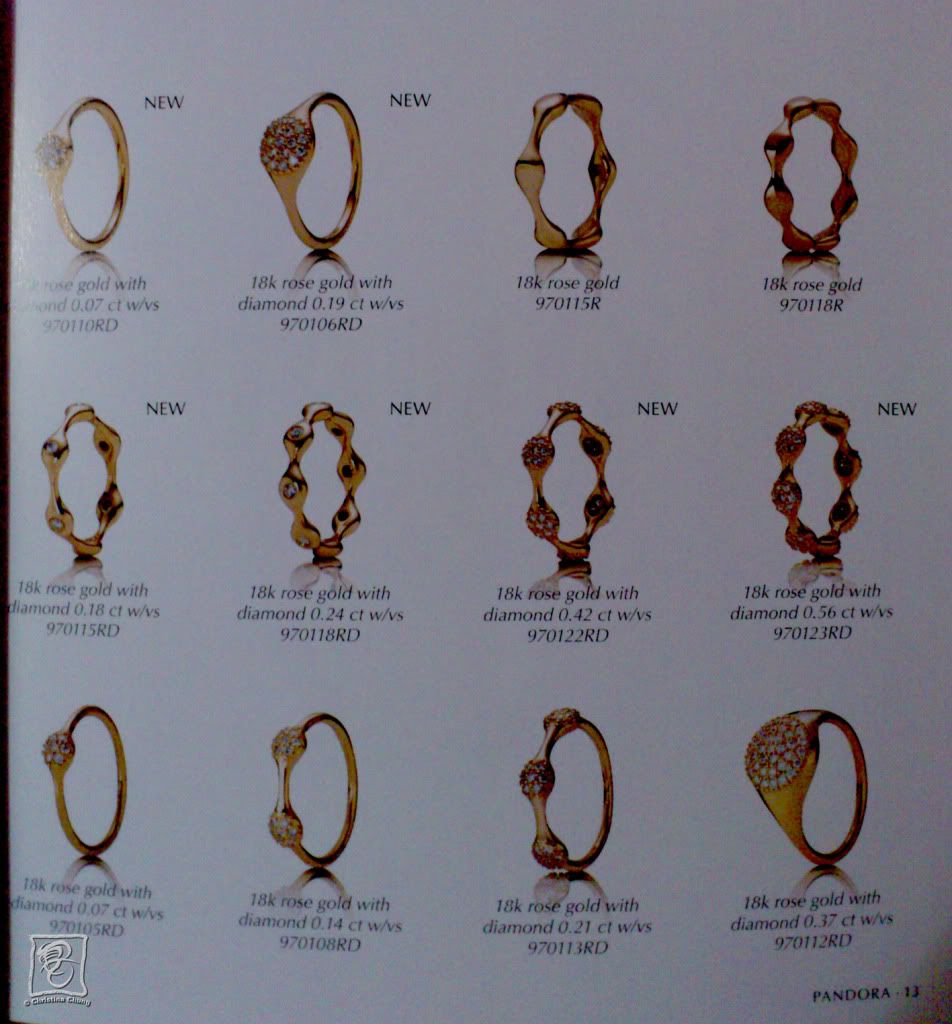 See, you can pick and choose your own rings, wear them altogether on one finger or separately.
I believe the bracelets are their biggest selling point. You buy a bracelet and you can add charms to your liking or to be gifted on different occasions.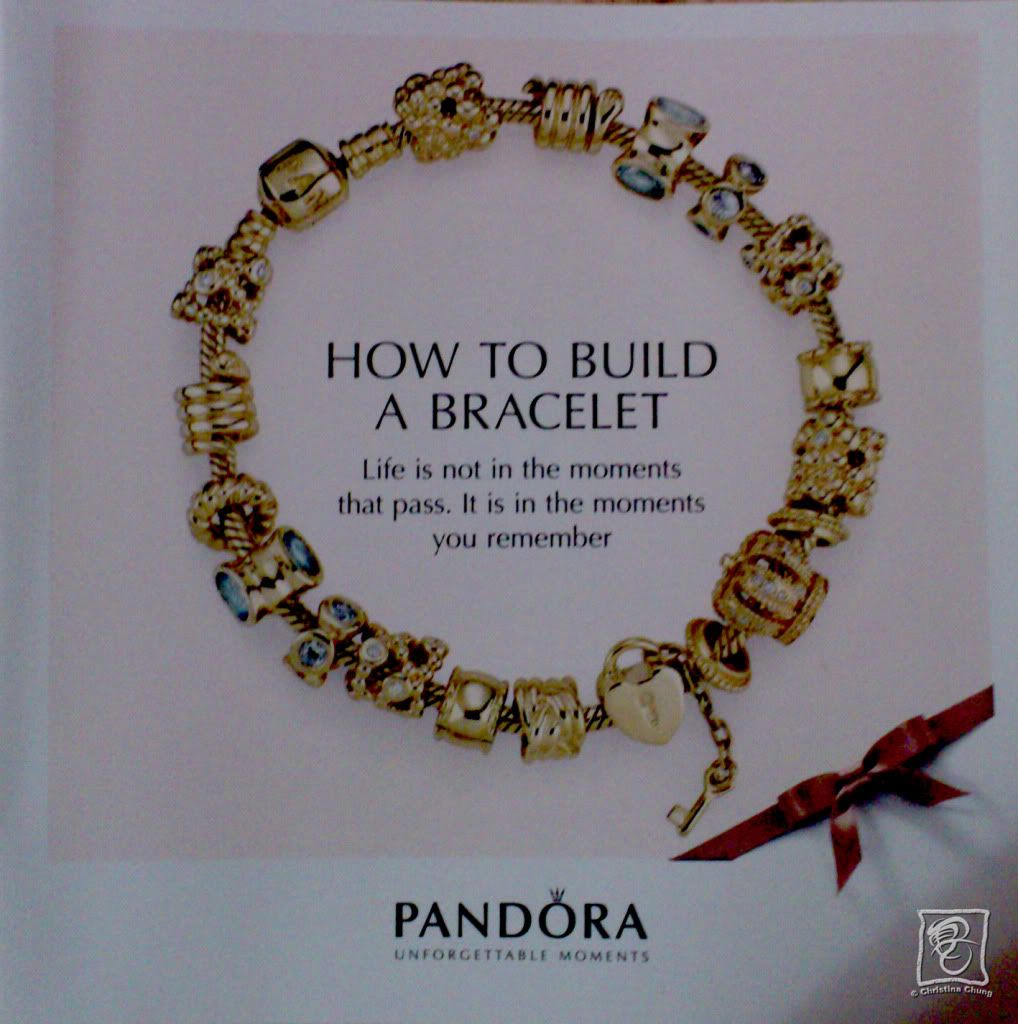 They call it "building" a bracelet.
See how adorable the charms are?! I almost bought them all....


Different occasions call for different charms. I will be great gift for friends and mummies.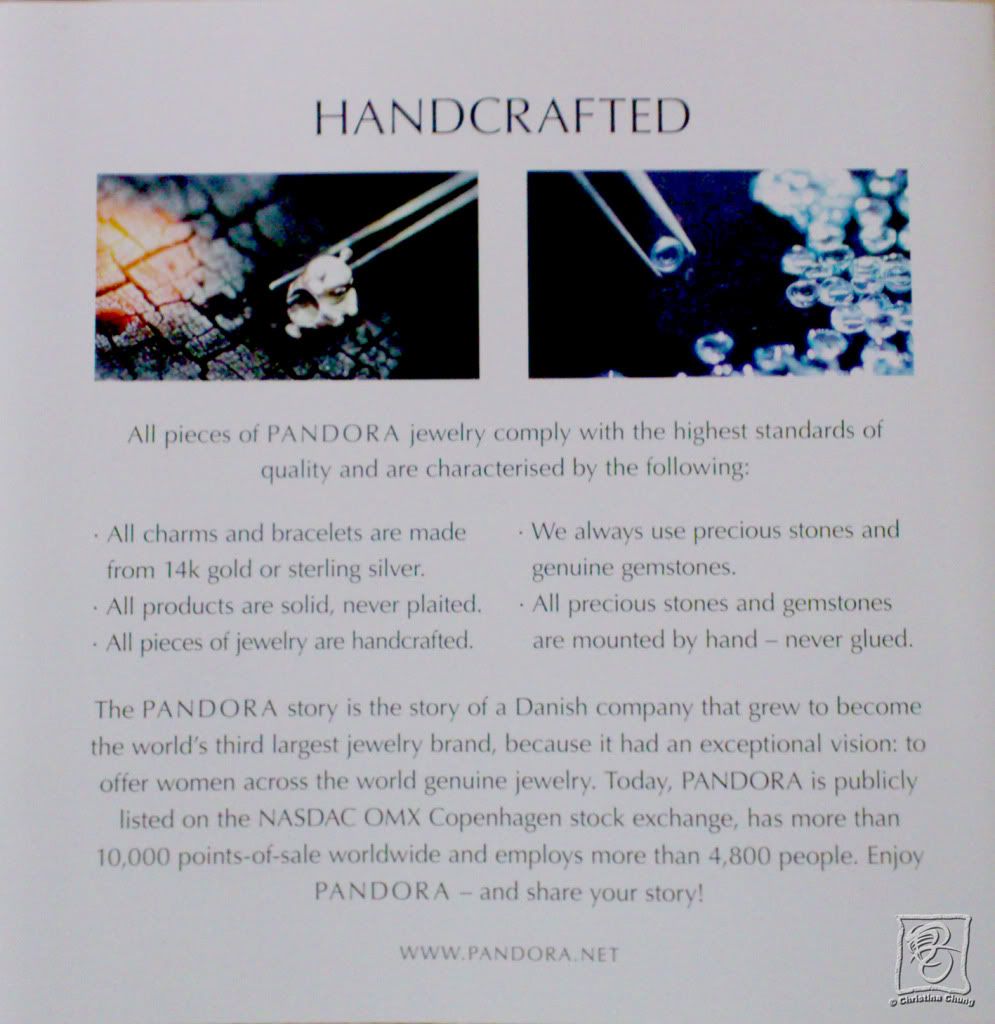 A little note about PANDORA.
I simply love the idea where you can mix and match to get the matching jewellery to your own personality. I might just get one myself or maybe I might get that for present? *winks*
Muahz,
Christina aka Huney