Hi Huneybees,
Terengganu may seem to a "boring" place with its sleepy fishing villages and extremely quiet beaches that serve as sanctuaries for sea turtles, such as the giant leatherback (Dermocheleys coriaca); but beneath this tranquility hides rich traditional arts, culture and heritage that rewards those who explore it.
Thanks to a visit to the recently concluded "Beautiful Terengganu 2016" at Singapore Expo Hall 4A, I got a sample of the uniqueness without having to travel 600km (4 hours by flight with a transit at KL or 7 hours by bus) and I must admit I was amazed by some of the things I saw and tried!
Officiated by the Menteri Besar of Terengganu, "Beautiful Terengganu 2016" was a great showcase that promoted Terengganu through various means including "Consumer Show", "Trade Show", " Terengganu Kitchen" traditional foods, local fruits, cultural performances, traditional games and "Travel Mart".
Among the many demonstration and performances held throughout the event, I was especially drawn to Songket Weaving and the Gasing Terbang.
Songket motifs
Songket is a traditional Malay fabric handwoven in silk or cotton threads, using colourful metallic threads to form the songket motifs and is mostly worn today as traditional Malay ceremonial costumes during formal installations and functions as well as many Malay festive occasions and ceremonies.
Having the opportunity to witness up close and understood the weaving process by speaking to the weaver (thanks to Mr Zainul for his great translation and guide), I was not just impressed by the weaver ability to create beautiful songket motifs among countless threads hanging on the weaving machine but the painstaking laborious and tedious process that required a great deal of concentration from the weaver to complete a piece of traditional songket sarong in 2-3 months' time. No wonder there is a degree (No joke!) in Songkat Weaving!


I almost met a fatal accident - managed to find my balance after been tripped by half-inch thick cord/string (made from bark) laying on the floor - while trying to find a better (closer) spot to catch the performers demonstrating the game of Gasing Terbang to the audience!


Gasing Terbang also known as Malay Spinning/flying Tops or Gasing Uri specifically in Terengganu is a game used to be very popular in the kampongs throughout Singapore and Malaysia. Unfortunately due to urbanization and computer/mobile games (e.g. Pokemon Go!) this traditional Malay game has almost been forgotten except in villages located in Kelantan and Terengganu!
Having been introduced to its traditional cuisine through the the good folks at AgroBazaar Malaysia @ Singapore in Sultan Gate (along Beach Road) prior to visiting the Beautiful Terengganu 2016, I have had already a very good impression of the foods from Terengganu and hence was looking forward to sampling more at the event. Boy, I wasn't disappointed!
There was a great selection of offering from many food booths at the event as well as a designated area for VIP and Media where traditional cuisines of Terengganu were specially prepared by chefs from selected hotels and resorts under the Malaysian Association of Hotels Terengganu Chapter.
Keropok Lekor in a cup selling like hot cakes at "Beautiful Terengganu 2016"
Special Keropok Lekor comes with local chilli, BBQ and mayonnaise sources!!
Keropok lekor is by far the most popular food sold at the event from the long queues observed at the booths selling them. Eaten as snacks, Keropok lekor is a fish sausage that is made from pounded or minced fish with sago added in to give it a texture that can be easily rolled into sausages. Despite its good smell while it was piping hot, I wasn't a fan of chewy food.
Pulut Lepa
From afar resembling a mini Otah Otah because of the char banana leaf that wrapped around it, Pulut Lepa is made of pounded fish and grated coconut with a sweet savoury taste rolled in glutinous rice shaped into a sausage and wrapped in banana leaf and grilled over charcoal. Although Pulut Lepa is also available elsewhere in Malaysia but those versions use prawns and lots more spices instead of fish, hence a lot more spicy than the Teregganu's version.
Tart Nangka
Instead of using Pineapples, Terengganuans uses Jackfruit to create an unique pastry called Tart Nangka. By pureed the Jackfruit and cooked with sugar and some flour, butter and sometimes with additional almond powder, Tart Nangka is doughy and tastes a bit like bread.


Ketupat Palas
With some many others interesting food available to sample including Ketupat Palas (glutinous rice with breef serunding), Akok Berlauk (a savoury sponge cake with shredded beef fried with onion and shallots as filling), Kayu Keramat (deep fried bread dough sold during breakfast time), etc, I was spoil with choices.
Kayu Keramat
However, I do have a favourite and it has to be Qasidah, which is a dough-like sweet made from flour, coconut milk, eggs and sugar with pandan leaves for its aroma and taste. Simply Scrumptious!
With such an opportunity to see, feel and experience the uniqueness of Terengganu through "Beautiful Terengganu 2016", I am definitely putting Terengganu as one of my must-go weekend getaway destination in the coming months!
See you soon my beautiful Terengganu!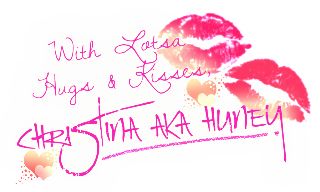 Don't forget to stay tuned to my blog / like my blog's Facebook page / follow me @huney_84 on Twitter & Instagram for the latest updates!