Hi Huneybees, ;
While the general public are still praying for the return of Gong Cha and sharing mixed reviews on the new cheesy milk tea by LiHO, a specialty café from Shanghai has been making great stride into the local F&B scene with very interesting coffee.
Imagine standing under the cherry blossom trees, wind blowing against your skin, making the sakura petals fall from the trees as you catch a whiff of sakura fragrance whilst sipping on your warm cuppa of Joe. This is what
Mellower Coffee Singapore
wants you to feel with their newly launched signature drink -
Sakura Fubuki.
Designed as an unique Japanese twist to the typical Americano, this drink contains Sakura blossom preserve that is actually Sakura petals imported from Japan (Osaka to be exact) in a glass of chilled syrup with ice and 2 shots of expresso in test tubes.
To truly enjoy this new signature from Mellower Coffee, I suggest you, my Huneybees to start by mixing half a shot/test tube of expresso into the glass of syrup with Sakura blossom preserve just to sample it before adding more.
Doing so will allow you to find your own preference by adjusting the degree of bitterness, whilst reducing the saltiness and sweetness from the petal preserves and the syrup collectively. Just like first love, magnificent yet short lived, beautiful yet with a snip of bitterness.
For me, my perfect balance was to add in 1.5 shots (or test tube) of espresso, leaving me with a slight floral aftertaste. Not only is the Sakura Fubuki a dance on your taste buds, it's also Instagram worthy.
Sakura Fubuki is the latest of many signatures that Mellower Coffee has had created, such as Ice Lemon Sparkling Yirgacheffe and Ice Rose Fresh Cream Lungo, just to name a few, by a team of world class barista at its disposal.
Since its establishment in 2011 in Shanghai China, Mellower Coffee has grown from strength to strength with 20 outlets in China, 2 outlets in Singapore - 77 Robinson Road #01-03 and 108 Middle Road - and 1 in Seoul Korea . More information -
http://www.mellowercoffee.com
.
With Mellower Coffee's bold attempt to communicate to the world about Chinese sentiments towards Coffee as well as constantly pushing the boundary of coffee with new signatures, I'm sure it is going to be a new force to reckoned with in this fast growing potential world of coffee.
Do try it and let me know your thoughts of this drink =)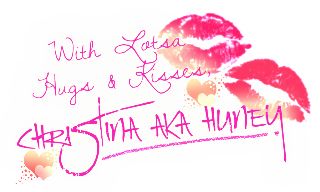 Don't forget to stay tuned to my blog / like my blog's Facebook page / follow me @huney_84 on Twitter & Instagram for the latest updates!