Hi Huneybees,
Hooray! The region's biggest premier festival for Japanese Popular Culture and anime returns to Singapore starting
today till 29th November
with a refreshed
I Love Anisong
Concerts that comprises almost all-new artiste line-up.
Up Close with
Yurika Endō (遠藤 ゆりか),
Yumiri Hanamori
(花守 ゆみり ) and MICHI, the voice actresses.
Come and take pictures with your favourite Japanese idol from CHEERZ
This year's
Anime Festival Asia 2015
(
AFASG15
) is certainly bigger and better than before. Covering all 6 halls of Level 4 and with an extended area on Level 3 for the first time, the festival ground features close to 200 booths, almost doubling last year's number, that includes an expanded Creator's Hub with over 100 booths of fan-made merchandise from book marks to fan arts plus more anime-themed food options, such as
Love Life!
Parfait, for anime fans to enjoy while refuel and recharge.
Perfecto
!
BEARGGUY by BANDAI
Remember to get your Manga character created by Manga artist at NHK World TV booth!
Take a picture with DOMO or use your artistic talent to win a DOMO plushie!
Get refuel and recharged at LoveLive!
While Anime fans could look forward to exciting themed anime showcase, including the first ever Movie International Premiere of
Garokawa - Restore the World
, AFASG15 will for the first time introduce a comedy component with 10 Japanese comedian groups such as household names like Seiji Chihara, Tomonori Jinnai and Tutorial.
Cosplay is always associated with anime, among others (such as well as manga and video games), and for AFASG15, there is no exception. Apart from die-hard cosplayers coming together in force to support the local cosplay culture,
AFA's Regional Cosplay Championship
will be held today, as five regional cosplay groups from Singapore, Malaysia, Philippines, Indonesia and Thailand, competing for the ultimate cosplay honors.
With so much happening within these three days, no wonder many anime fans actually camped overnight since last evening inside
Suntec City Convention Centre
just to be the first few to grab those merchandises and/or the spot for an artiste autograph!
Queue, Queue, Queue...Buy, Buy, Buy....
There was already a long queue to ODEX Anime Merchandise store at 930am on Friday!
Just to give you a prospective, by 12 noon on the opening day, many AFA products have already been sold out at many stores! Interestingly, I noticed die-hard anime fans putting up signs in hope for a swap of autographs slot and/or even offering to buy specific artist's autographs from lucky anime fans!!
Die-hard Anime Fans waiting orderly for the next Artiste Autograph session
Everything is selling fast at AFASG2015!
While at a corner outside the festival hall, I bumped into Misuta Kobai who has prepared packs of sweets for anime friends that he has made on Facebook as a gesture of gratitude towards them! What a sweet guy!
There are many things to see, experience and discover daily at the Anime festival, so do come down and join the fun even if you are clueless about the whole anime, manga, gaming and cosplay cultures.
Hope to bump into my Huneybees at the festival this weekend!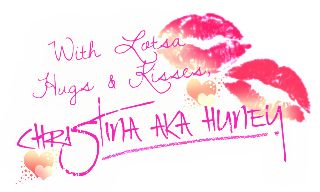 Don't forget to stay tuned to my blog / like my blog's Facebook page / follow me @huney_84 on Twitter & Instagram for the latest updates!